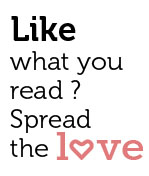 Share
Veg Panini
That's French for Delicious. And it is.
In Panjim looking for a quick, buy wonderfully delicious bite with a decidedly worldly touch?
Look no further than Delicieux, prescription the French patisserie near the original Broadway Book Shop (just let the smell of fresh pastries wafting down from the cozy bakery and cafe guide you there.) Delicieux, was opened by Lucie Masson and Varun Sood, she from France, he from India, both with a passionate dedication to excellent food. Their inspiration came from a desire to create authentic and delightful French food. Lucie explains, "We want to create awareness of quality and good product".
Besides a wide variety of cakes and other pastries, Delicieux specializes in sandwiches and their very own ice–cream (with 40 varieties!). Unlike other bakeries, Lucie and Varun never use pre-mixes to bake. Only the freshest and highest quality products are used. Lucie and Varun are committed to keeping their prices affordable in both their Panjim and Ashvem outlets, even if their production costs are higher than others, because they are passionate about healthy and wholesome food. Lucie suggests I try one of her croissants, which lives up to its reputation for being just what it should be: light , flaky and with lots of layers. "We use butter to make our croissants instead of just greasing them with low quality product which is so commonly done throughout Goa", says Lucie.
Next I got myself a Panini Grilled Vegetable & Mozzarella sandwich. There was a wonderful touch of Pesto to the Panini, which made it fresh and zesty, adding to the crunch of the grilled vegetables. The bread was beautifully done, right out of the oven. The combination of all the elements was minimalistic, which made the dish simple and beautiful, to the point where it satiates your hunger without sitting heavy in your stomach. I still had room for another sandwich and I asked for a Ham & Cheese Toastie. It came with fries, sauce and barbecued pineapples.  There are a range of sandwiches available, from a Panini Caprese which has Pesto, Tomato and Mozarella , to the Panini Cajun Chicken, a tribute to the French influences of the U.S. state of Louisiana (home to New Orleans!).
Ham and Cheese Sandwich
"We also do French breakfasts", says Lucie. A typical French breakfast is coffee and a choice of chocolate, plain, cheese or stuffed croissants (these can be cheese and tomato, salmon and curd, or chicken salad). If your appetite was as raging as mine or you simply have the stomach for more, you could get yourself Baked Eggs in French Style with Mushrooms.
The menu also features many smaller bites, such as salads, pastas, quiches and snacks. Take the Bean me Blue, for instance. Made from the choicest of Sprouted Beans, Pomegranate, Carrots, Parsley, Chalots, Blue Cheese and French dressing, this is one salad that stirs the imagination. Another big draw are the smoothies, including the Funky Monkey, with banana, peanut butter and cocoa (do I hear any children squealing in delight?).
 Delicieux also does take away and home deliveries. They are very proud of the range of breads they bake. There's about a dozen of them, including Whole Wheat Sandwich Loaf and a Small White Baguette (the big baguette is also well worth trying). Lucie and Varun had a specialist flown in from France just to teach the local boys how to bake. He spent a year honing their skills and the boys are so "proud", says Lucie. She now has a happy team of seven managing both the outlets at Ashvem and Panjim. Lucie herself left her career and life in France to follow her passion for baking. She lived in Mumbai and New Delhi before making Goa her home. It's been two years since and her affair with the Pattisserie has blossomed.
Lucy the Master Pastry Chef and Owner
As I finish my Paris Brest, a delightfully flaky, layered dessert with slices of almonds, I cast a glance around and I see a couple in their fifties sitting together and enjoying themselves. I realize that this place is ideal for those who are looking to spend quality time not just with the food but also enjoy fine company and great conversation. Delicieux accepts reservations and bookings for parties and other events. When you come to Delicieux and smell the croissants, coffees and the Strawberry Macaroons in the air, you may as well be in Paris itself.
www.thebakerstudio.in
FB Page: Patisserie Delicieux Goa
Email: info@delicieux.co.in
Tel: +91 7350 413 490