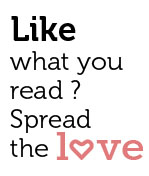 Share
Your grandfather's gigantic rocking chair was perhaps very old even when he sat on it with you on his lap years ago, discount tossing around on rainy days. Same goes for the metal hook doors, pills the huge clocks, order the king-size arm chairs, the gramophone, the record player and many other pieces that may have adorned his home.
These are the sort of extraordinary items that often pop up at Goa's scrapyards and antique stores. How do they get there? People on the move often don't mind giving it away in exchange for cash or kind. Sometimes, as we've seen in recent news headlines, they get there illegally. One way or another, these gems from the past, so common in Goa, often do find new homes – the latest stop in a journey that often began a hundred or more years ago.
"Goan Catholics who return from abroad, and are building new houses, come searching for antique pieces. Business is low because today's youth are not as much interested in collecting antiques as their parents. Our customers are mostly from other parts of India who want to take back a piece of Portuguese Goa with them", says Akhil Khan, who owns a shop called 'Woodstyle' at the Essar Trading Centre in Mapusa.
Folks who shift out of Goa often want to get rid of their furniture. There are also people who shift from their ancestral houses to urban settings and don't want to take such large and heavy furniture; hence the barter system. They simple exchange the old for the new.
Items that are sold as scrap are bought by 'specialists' in Indo-Portuguese and English furniture. The dealers follow a simple procedure of repair-restore-reprise and sell them at soaring prices. But furniture is not the only thing they deal in. "We also have old coins, notes, stamps, table-lamps and crockery", says Rafik, owner of 'Rafik Art House' at Parra-Mapusa.
Suspected 'anti-social' activities at scrapyards have made headlines in recent times along with other scrap-related incidents.  After demolition of scrapyards in Ponda, scrap dealers across Goa pleaded before the court, seeking assistance for relocation from residential areas to industrial estates. Last year, the Goa police apprehended some people from Colvale for stealing bike parts. It was later found that these people work for the yards.  Interestingly, these anti-social characters were brought in from Karnataka and given fake ration cards.
"Stolen stuff won't generally be sold in Goa. Rather, it is transported to different parts of India like Mumbai, Bihar and Delhi", says Rafik, adding that it would be foolish for dealers to sell stolen items in Goa, simply because the state is too small to have a 'chor bazaar' (thieves' bazaar, like the huge one in Mumbai which sells stuff from all over). He insists that he carefully vets clients who wish to sell antiques. "We make it a point to confirm that the item belongs to the client."
There are standard procedures for scrap dealing. "When we are approached by clients, we go visit their place and check the item. We then get a signed document to confirm the proof of sale and only then bring the goods to our showroom," asserts Akhil Khan. Fifteen years into the business, he says that he studies his client thoroughly and does not engage in business with street vagabonds who could be involved in theft.
"If Goa is the source to find Portuguese furniture, Gujarat holds treasures of ancient Hindu customs and traditions. Mumbai and Kolkata, which were strongholds of British rule, give us colonial masterpieces of interior designing," says Naser Khan who, along with Akhil, looks after his scrapyard business in Mapusa. They also import antique items from the UK and China.
A single bed made of pure teakwood will cost you around Rs 15,000 whereas a double-sized bed will fetch nothing less than Rs 25,000. The dealers also have vintage armchairs and grandpa's rocking chairs. Traditional sacred cabinets that house the statue of Mother Mary (fondly called 'Saibinni') can also be found.
Hotels and restaurants are regular buyers of antique items which are usually displayed at lobbies and rooms for the viewing pleasure of tourists (both domestic and international). Big old clocks, long mirrors and wardrobe drawers are among some of the popular purchases.
Akhil Khan concludes, "The lifespan of the modern wood furniture is not as much as the ancient pieces, but people don't seem to mind that. They get tired of interiors soon and look for a change every now and then."
Maybe that's what will keep this business alive: People getting tired of the status quo and looking for something new. If your furniture is modern, something 'new' could mean purchasing an antique.
.