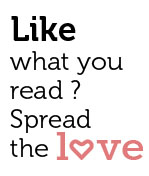 Share
It's not unlike the thrill of having the wind in your face as you go for a ride on a hot bike or open-top car. Yet doing it on undulating waves of water as you ride a jet-ski or a speed boat raises it up several nautical notches. Happily, you don't have to own a water vehicle for this particular adrenaline rush. Just head to one of the happening water spots like Calangute or Mayem Lake, < walk up to the kiosk selling tickets and go for it!
If you think sun, surf and sand means simply lying down and lazing on the beach, think again. Today's offerings go far beyond full-moon parties and shack lounging. Water sports are one of the biggest attractions for tourists looking for some excitement. From jet skiing to kayaking to scuba diving to parasailing, water sports are redefining what it means to have fun in Goa.
In the last couple of years, the Goa government, in an effort to attract tourists to the hinterland, introduced river rafting on the Mhadei River in the north-east corner of Goa, with the meeting point at Valpoi. The rides are available during the monsoon from June to October. Says John Pollard of the Dandeli-based Southern River Adventures, which operates the river rafting boats, "Not just tourists, we want a lot of Goans to make the best of the few months of river rafting available here."
Dilip Parulekar, the Goa Tourism Minister, says, "Goa's scenic beauty is not restricted only to the beaches. The hinterland areas with the Western Ghat mountains are also spectacular and we want more tourists to visit these areas so that the people there also benefit from tourism, as has happened in the coastal areas."
Taking the waves head-on
This year the Goa Tourism Development Corporation is also water sports to the popular Mayem Lake in Bicholim taluka. The Champions Yacht Club @ Mayem Lake offers breathtaking views and multiple fun water sport options, including electric barbeque boats, adult bumper boat rides, zorbing, hovercrafts and amphibious vehicles, with the biggest attraction being the Kashmir-style shikara boats and a floating restaurant. "People don't have to go to Kashmir to experience a shikara boat ride, they can do it here in Goa," says DD Naidu, vice-president of the Bangalore-based Champions Yacht Club.
The lake offers a spectacular view of the surrounding Western Ghat mountains.  The company has tied-up with the Goa Tourism Development Corporation to develop water sports activities on some other lakes in the state, too, as also on some of the internal river areas. "We have plans to develop water sports in other lakes too, but we have started in Mayem which is the most popular lake in north Goa. Most probably we'll start elsewhere by March," says Naidu. By which time there will also be one-bedroom floating tents on Mayem Lake. The floating restaurant, which can seat around nine persons, has been operational since the beginning of October. The food comes from the neighbouring GTDC residency, the Mayem Lake Resort.
One of the most thrilling rides at Mayem has to be the bumper boats, which are much like bumper cars at amusement parks, colliding with each other and providing plenty of thrills and spills. They also have electric speed boats for thrill seekers and pedal boats for those looking for a relaxing experience.
A beach boy on a moto scooter at Calangute beach
For more sporting fun on the water, there's lots to choose from on the beaches. If you're a little apprehensive about high adrenaline thrills, we recommend you start with a ride on a water scooter, only available at the Dona Paula jetty. It's almost like riding a regular scooter. Water scooters are small boats which have a steering handle in front, while a small outboard motor behind powers the ride. It's a short ride over the calm waters of the Dona Paula bay and gets over in no time, but if you're a water sports virgin, you won't forget the exhilarating feeling.
The number of people applying for waters sports licenses keeps rising every year. This year the Captain of Ports, which gives the licenses for commercial water sports activities in the state, issued 1,100 licenses. Of these 65 per cent are in north Goa, and 35 per cent in the south. After dilly-dallying for years, the government last year finally demarcated separate zones on the beaches; zones for safe swimming, no-swim zones, and zones for water sports, and also got the lifeguards on the beaches to strictly enforce the same. Also last year the government's Tourism Department set up kiosks at all important beaches to sell tickets for the water sports rides so that tourists don't get overcharged or cheated and water sports operators don't undercut each other as they tend to do when there are fewer tourists.
"The water sports activities are allowed only at designated places," says Captain James Braganza, head of the Captain of Ports department. "Strict instructions are given to the operators not to venture into swimming zones."
The biggest variety of rides available is on the Calangute-Baga stretch. You can go parasailing, jet-ski, or go for a banana or speed boat, the three most popular rides. Many also go on dolphin sight-seeing trips off the beach. A typical jet-ski ride, which barely lasts a minute, costs Rs 300. Jet-skis are the real thing, when compared with the rather tepid water scooters. A jet of water shoots out of the exhaust at the back. Once you buy your ticket, you don the mandatory life-jacket, hop onto the jet-ski and experience a rather extraordinary thrill. The only downside to this experience is that you don't actually get to open up the throttle – the attendant who comes with you for the ride does it since you, the tourist, have not been trained to operate a jet-ski. Well, you can't always have it all.
The banana boat rides, which are actually dinghies, are meant for group rides and make for some great bonding as you cling on for dear life while the boat gets tossed up into the air on the huge waves. Many fall off the boats even while they're trying to get on or off, but there's nothing to worry if you're wearing your life-jacket.
Tourist enjoying a parasailing ride at Calangute beach
If you're reasonably fit, you must try the parasailing experience. It's a combination of water sports with flying. First you get on the boat which goes out a bit into the sea, then you are attached to a parachute contraption and you lift-off into the sky. The fun begins as the boat starts moving and you fly above the boat and water. A few minutes later the boat stops and you are safely brought back down into the boat, your heart thumping with adrenalin.
Says Robert, a charter tourist who went parasailing at Baga last week, "I was in a dilemma whether to go for it or not. But when I did it was breathtaking. A speed boat pulling at your sail and you in the sky and miles and miles of sea is all you can see, and when the speed boat takes a sharp turn you'll have butterflies in your stomach. Go for it!"
You can do parasailing without any real training, though you have to be fit enough not to get a heart attack from the thrill! But if you're up for some training, then wind-surfing is an option. It's very popular in the Dona Paula area and is a combination of sailing and surfing. You stand on a sail board which sort of flies over the water, while the sail which you hold on to moves the board with the help of the wind – the stronger the wind, the better the ride.
If you're one of those who likes to take the slow boats, then you could try kayaking – but you've got to be in shape for this ride. Kayaks are small modern canoes which you ride solo or in twos and involves rowing – there are no outboard motors here. Kayaks are available at a few beaches like Arambol, Morjim, Nerul and Palolem in the south.
And of course no story on water sports would be complete without a mention of scuba diving and snorkeling. Both are available in Goa. Look at it this way. Seventy percent of the surface of our planet is covered by water, and yet most of us do not get the chance to see how this majority lives! The underwater world is a parallel universe in our midst, and experiencing it through scuba diving or snorkeling is sure take your breath away. (Hopefully not literally, as with diving you need to be trained on how to breath – though this can be done in a single session).
You have to keep a few things in mind when you hit the water sports trail. For one, start early in the day when the beaches are less crowded and the operators are likely to give you a few extra minutes or seconds of the ride.
Find out the going rate for each ride, and if what's being offered is more or less in line with that rate, avoid bargaining as that could mean compromising on safety or getting short changed on ride duration. And always wear a life jacket, especially if you can't swim!