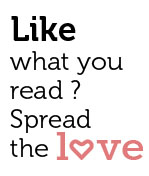 Share
She sits indulgently brushing her waist-length lustrous hair, ignoring the passionate arguments her friends throw back and forth as they eat their chicken biryani. The sparkling nose-ring and the big red bindi accentuate her sharp features and her lovely dusky complexion.
I would not have known that Suhasini was a transgender had I met her somewhere other than Azad Bhavan in Porvorim, where Anam Prem, an organization that works for society's marginalised, held Goa's first-ever Transgender Mela from November 15 to 17.
"I was born a boy. But ever since I remember, I wanted to be like a girl. I was as small as four, but I would imitate everything my sisters did: sweep the house, fill the water pots, put on their make-up and jewellery," explains Suhasini, who grew up in a small village near Madurai in a family of five brothers and two sisters.
"In school I sat with the girls, talked like them, felt shy all the time and wanted to dress up."
At 14 years old – mismatched with her own body and struggling, unsuccessfully, for acceptance in her traditional village – she left home to live alone in the city.
Suhasini's story is not completely unlike that of the other 50 transgenders who came to Goa last week to participate in seminars and cultural programmes, in addition to three days of parties, sightseeing and general merriment.
It is a story about isolation and anguish – of rejection by even those who are supposed to love you most, of low self esteem, of being forced into begging or the sex trade because your world isn't equipped to deal with anyone born different.
Take the case of 30-year-old Satyashree, a law graduate and "guru" of a significant population of transgenders in Mumbai's Kamathipura area.
"Sometimes I travel in Mumbai local trains in peak rush hours in the ladies' compartment and no one will sit next to me. I have bought the ticket and I don't disturb anyone, but still you chose to stand in a sweaty crowd rather than sit next to me? Whose mind is screwed up? Mine, or yours?" Satyashree asks.
Satyashree has even faced problems with the staff at Mumbai's JJ Hospital, where she helps transgenders with AIDS.
Initially, the ward boys were very rude and even the doctors overlooked the transgenders' concerns and queries, she says. Satyashree reached out to the hospital leadership and requested meetings with staff to talk on a 'human-to-human' level.
"It took time, but today, everyone has accepted us wholeheartedly at the hospital. They talk with us like they would talk with anyone else. We feel good when someone is social and warm," Satyashree says.
When Indian children are born with differences in their sex organs or display transgender tendencies, they are often abandoned as offerings at temples of particular deities and end up fighting for survival on the streets.
Often they are left with only two options: To beg or to engage in prostitution, says Atharva, a graduate of Mumbai's Tata Institute of Social Sciences who works closely with a pro-transgender NGO and attended last week's conference.
To be sure, there are those who force themselves to obey the societal rules that go with the physical shell they were born with. But that decision inevitably brings a special kind of anguish: That of denying one's heart and hormones.
Others take a different path, choosing to be true to themselves. But in the villages and cities of India, there is a price to pay: Desperation, isolation and zero job opportunity.
"You ask them about social acceptance, but tell me, would you employ a transgender for housework? No, you won't!" Atharva chipped in as Satyashree and I spoke in Porvorim last week.
On this day, Suhasini looked relaxed and unruffled even as her friends debated everything from sex-change operations to societal prejudice. Suhasini is 23 and is an active leader of Mumbai's transgender community, working for the NGO Darpan helping other transgenders navigate a cruel world of AIDS, sex work and an often unforgiving society.
As an educator, she talks about the danger of unprotected sex and distributes condoms in Kamathipura, which is Mumbai's red-light area. She says the most satisfying aspect of her work is interacting with mates suffering from AIDS or other diseases. When they run up a fever, need a doctor, or just feel low and need a sympathetic ear, they look to Suhasini.
"The most important thing is to keep them happy. This illness (AIDS) aggravates due to stress, you know. Unko tension nahi hone ko mangta, (They shouldn't be stressed)," she says in Mumbaiya parlance.
When she left her village for Chennai, Suhasini touched base with the transgender community there and took on one of the few jobs available to transgenders outside the sex trade: Earning  tips by singing and dancing to celebrate weddings or births – joys denied to the transgenders themselves.
She says that made her happy, but if that's true she might be in the minority among transgenders who make their living aiding those celebrations. In many places in India, people traditionally hand over money to the transgenders in exchange for blessings, and failure to do so often results in curses and insults from the transgenders. Not exactly a system tailored made for happiness.
Still, the dictates of one's own nature lead some, like a person named Amruta who attended the Goa gathering, to leave families and lucrative jobs to live their own lives.
Amruta is from a well-placed, educated family in Solhapur. Her elder brother is an assistant commissioner, and her four sisters are married and settled around the globe. Amruta is an MBA graduate and, still dressed as a man, worked for big names like Maruti Suzuki, Sanjay Hyundai, and as an accent and voice trainer with a multi-national outsourcing firm.
For years, Amruta suppressed her urge to break out, dress up, and talk and walk like a woman.  Now she's in Mumbai, estranged from her family and no longer working for a multinational. But at peace with herself.