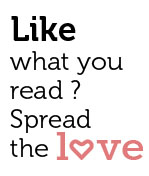 Share
As the founder and CEO of MakeMyTrip.com, salve one of India's top travel sites, recipe Deep Kalra sells thousands of holiday packages to Goa every year. One day while sailing in a luxury catamaran off Goa's coast, the salty surf spray awoke him with a realisation.
"How come I didn't know this existed here in Goa?" he asked Roberto Amaral, skipper on the milky white catamaran 'Lady M.'
Kalra is not the only one to have experienced this eureka moment, linking Goa's high-octane tourism potential to the world of luxury sailing. Governments have brought it up before, arguing a case, albeit not very exuberantly, for marinas where yachts can be docked.
Currently, the state is having a hard time living up to its luxury sailing potential because of a lack of such marinas. Access to the posh boats is usually via small ramps along rivers and coastlines rather than a proper harbour.
Still, the spirit of entrepreneurship coming from private players like Roberto has helped set the sail billowing for luxury yacht tourism in Goa. Roberto, who runs a boutique guest house in Aldona and this French-built Lagoon 44 yacht, has begun reaping the early harvest of luxury and leisure sailing tourism.
The boat's sleek and posh master cabin, its magnificently appointed double bedroom as well as an extended fly bridge with a sun bed and a self-contained kitchen, have hosted several well-heeled businessmen, often on overnight trips. Roberto doesn't give us names, but he does reveal in hushed tones one particularly interesting justification for chartering his boat.
"I even had a trip where a Bollywood actor proposed to his girlfriend (now his wife), on Valentine's day," Roberto told Streets. The bow of Roberto's Lagoon 44 has been cutting through the surf off Goa for five years now. It was custom-built by French boat builders Beneteau for its owner Anubhav Sharma, who named it 'Lady M' after his wife Mamata.
Roberto apart, Lady Luck has been smiling on other sailing entrepreneurs, too.
Take the case of Mark Butt. The former India windsurfing champion's career was nipped in the bud after a road accident in the 1990s, but the winds off Goa have breathed a new life into an international sailing enterprise he now represents here.
"Sailing is a very exciting leisure activity. If promoted on a scale … it surely can lure the high-spending tourists here. Sailing in Goa's waters with the serene coastline for a backdrop is amazing. It could be a big attraction for enthusiasts worldwide if marketed well," argues Mark.
Based in Saligao, Mark is now head of administration and business development in Goa for Aquasail, a company which sells international sailing holidays, imparts training and also charters sail boats.
Mark and Roberto share a similar grouse: The inability of the state government to provide the necessary infrastructure like marinas, berthing facilities and the like.
Derrick Menezes, another national windsurfing champion like Butt, agrees fully. "Holiday sailing and cruising is the perfect recipe for Goa to raise its level as a global tourist destination," Derrick says.
State tourism director Nikhil Desai agrees too, but has not outlined the exact initiatives the government plans to take in order to tap the potential of holiday sailing and cruise-oriented tourism.
"We have plans to set up marinas but they are still in the nascent stage," Desai told Streets. The other state agency involved in regulating river and coastal navigation is the Goa government's Captain of Ports department.
Its head, Captain James Braganza, says that while the intention of starting marinas in Goa for luxury yachts is good, it's simply not feasible enough yet. "You need at least 50 yachts to be using the marina if the investment is to be justified … Otherwise, it will be a white elephant," Captain Braganza said point blank.
Just a handful of luxury boats, mostly privately owned by industrialists and rich businessmen, simply won't do for a marina in Goa, he argues, adding that unless there was a concrete plan to exploit leisure sailing as a commercial tourism venture, then there was no case for the government to invest in a marina.
Throughout India, estimated 1,500 luxury boats float along the Indian coast, with Mumbai and Cochin as the two growing marina centres, he said.
The Captain suggests a compromise formula, where both private entrepreneurs and the government pool their resources to get the marina project going.
"I have given the government a proposal for a marina on a public-private participation basis, including the technical and economic feasibility," he said.
The only worry is by the time the government actually gets around to implementing the project, Goa might just miss the bus, er … boat, to competing venues like Cochin and Mumbai.