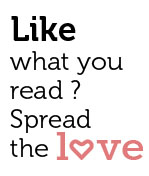 Share
In A Ceremony in Goa, Her Private Tutorial Venture Receives International Quality Award From Former Miss Universe SushmitaSen
Pinky Tripathi's Workshops And Private Tutorials Bring A New Kind of Education To India
For the past 15 years, Pinky Tripathi has been helping to revolutionise education in Mumbai, with three centres in the city catering to over 1,000 students and a philosophy that focuses not just on imparting knowledge but also on developing the entire personality of children.
Recently, she shared her expertise in Goa through a 7-day educational workshop called Pinky Tripathi's English Club at the Green Meadow School in Nagoa.
And this past Jan. 17 at the Cidade de Goa resort in Dona Paula, former Miss Universe and current Bollywood star Ms. Sushmita Sen awarded Pinky Tripathi an International Quality Award by Brand Impact for her "excellent contribution in the education sector in Maharashtra."
"The innovative ideas and methods of teaching adopted by Pinky Tripathi ma'am are indeed remarkable," said Jane Misquita, principal of Green Meadows. "My heartiest congratulations to you Pinky, for receiving such an award and I am glad that your work has been acknowledged."
Pinky Tripathi is the proprietor of Pinky Tripathi's  Private Tutorials, operating in the Mumbai areas of Malad, Kandivali and Borivali. For the past seven years, she and her mother Kanchan Shukla have also run a charitable school named "Mother Teresa English High School" for underprivileged kids in Mumbai.
When it comes to quality education, Pinky's is one of the most recognised faces in Mumbai. She was named as one of the Top 10 Mom Entrepreneurs (field of education) by the Times of India.
"For me, teaching is not just a profession, but also a passion," says Pinky. Among her mentors and role models is Rohan Bhat, Principal and Trustee of the esteemed Children's Academy Group of Schools in Mumbai.
"I have seen her growing as a teacher," he said. "She didn't want to restrict herself to a few students so she started her own venture … She is always ready to adopt new things or technology in the field of education. Her achievements and dedication towards her work make her an ideal teacher today."
Her recent award was granted based on a number of criteria, including student performance (many of her students have stood first in Maharashtra Board Exams), annual growth, placements, personal and professional achievements, societal impact and, perhaps most importantly, feedback from students and alumni.
Her recent foray into Goa through Pinky Tripathi's English Club at Green Meadows was widely praised.
"The students learnt a lot and enjoyed the session immensely," said Green Meadows' Manager Robbie Panesar. "They found her very approachable and friendly and wish to have her back for many more such sessions."
For more than a decade, Pinky served as English Head of Department at Mumbai's Thakur Vidya Mandir High School. When asked about her success, she immediately gives credit to the school's Trustee In Charge, Rajkumar Singh, whom she calls "a father figure throughout."
For his part, Mr. Singh said it was Pinky's "dedication and perseverance towards her work that has made this journey with us very memorable. She has always been a person who would learn to extract more knowledge. We are very proud to have her associated with us."
Asked further about her award, Pinky said she is dedicating it to her husband Narendra Tripathi, "who has been a constant support throughout," and her parents Advocate Om Prakash Shukla and Kanchan Shukla.
Kudos Pinky! Keep it up, please, because our kids are counting on it.