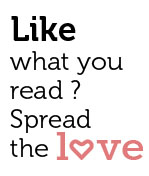 Share
Nirmal Kanti Bhattacharjee lighting the inaugural lamp at PubNext with Leonard Fernandes (centre) and Queenie  Fernandes (extreme right)
Goa Plays Host To The Who's Who In Global Publishing
(And What An Event It Was!)
Did you know the Indian publishing industry is larger than Bollywood? A top Chinese book factory has over 26,000 workers? For every 5 percent increase in literacy, India will produce 250 million books! There's something called 'haptic packaging', 'audible textiles' and 'edible books'!  These were just some of the nuggets of printing info shown by Ramu Ramanathan, editor of Printweek India at the Publishing Next 2015 conference held last weekend in Panjim.
In its sixth year now, PubNext is the brainchild of Leonard and Queenie Fernandes of Cinnamon Teal, a publishing house based in Margao. Leonard, a graduate of the Goa Engineering College did his MBA from the Ohio State University, USA, and returned home (rarity that!) to begin an online bookstore (Dogears Etc.). His job experiences in Tata Infotech Solutions, Anthem Blue Cross Blue Shield, CarrefourSA, and Bank One (later JP Morgan Chase) across the USA, Turkey and India helped him start up CinnamonTeal, which helps provide publishing services to authors and trade publishers in India. In 2010, Leonard received the British Council's Young Creative Entrepreneur (Publisher) Award. He sensed that there was no platform for publishers, printers, writers and readers to share knowledge and experiences. And Publishing Next was born.
The various sessions this year covered academic publishing, contracts & copyright, libraries, printing know-how, Indian language publishing, translation issues, self-publishing, etc. There were also workshops on software that read fonts of different Indian language scripts,digitizing, podcasting techniques and marketing using social media tools.
Arunachali author Mamang Dai gave the keynote address. She spoke intensely and poetically of her journey as a writer. At Daily Hunt's workshop on Digitizing the Backlist, I learnt of how difficult it was to transfer fonts from print to a digital form, how easy to transmit news via cell-phones. After Contracts, Copyrights and Licences, I told myself that I would not write for anyone without a contract. And that I would minutely read through the contract document. In Podcasting for Publishers, the lady presenter from SynTalk showed us how her experiment was attracting listeners from across the globe. She felt writers could benefit from reading out their work and podcasting it.
A panel discussion on Trends in Academic Book Publishing revealed how technology has impacted reference publishing. "The older academic models where hoary old journals ruled with their prestige and clout have given way to mega e-journals with article-based publishing, open access and new metrics to measure usage and citation," said Sanjiv Goswami, MD of Springer (India) Pvt. Ltd.
Nitasha Divesar, MD of Taylor & Francis India spoke of how online tech has increased the speed and efficiency of  peer reviewing, plagiarism checks, market research, editing for language, voice and pedagogical features as well as developing supplementary aids online (question banks, PPTs, quizzes, animations,etc) and creating integrated multi-media learning systems.  "POD (print-on-demand) helps to eliminate remainder stock inventory," she said. The end user now has more access, can make better choices and can customise what he wants.  "And because of datamining, the emerging trends and reports can be used for better selling, she added.
Indu Chandrashekar of Tulika Books opined that small independent publishers are driven by the motivation to bring about some social change, eg. Freedom of speech, right to dissent and autonomy of thinking, and felt that this can be kept alive in academics too. She asked the question: are independent publishers being largely led by editorial professionals and larger commercial publishers being led by marketing professionals?
Emma House, Director at Publishers Association, UK, spoke about the pilot projects tried out in the UK. "For e-textbooks, the static (pdf) version of the print textbook is not the solution," she said. "Students want a 'study buddy' to be able to link, track progress and annotate, which is something that can be traditionally done with a print book, by marking up and turning pages back and forth." She said that since funding for UK universities has been reduced, they are becoming competitive and some are now bundling e-textbooks within the tuition fees. This has reduced waiting queues at libraries, levelled the playing field and freed up library budgets to buy supplementary books. The students in turn are happy to have all their textbooks on one e-reader device that can be searched by keywords. Despite this, she said, fifty percent of the students still purchased or borrowed physical books, indicating that e-books have not completely caught on.
Vivek Mehra, CEO of Sage India, spoke of the emergence of video as an academic product, for theme-based lectures. He felt that publishers used to be gatekeepers, but now have to become pathways to guide authors and leaders to their mutual needs.
Publishers in Tamil, Hindi, Bengali, Santhali and Odiya languages put forth their ideas on The Role of Publishers in Indian Languages, where readers thirst for the printed word but can't afford the prices the English readers can. Many of the participants spoke of new bookstores opening, though some iconic shops have closed. The growth of reading in Tamil, Bengali and other languages was attributed to the large book fairs in their respective states.
Another favourite session was The Case for a Translation Body. (An aside: I had once applied to an organisation for translation work because I'd done some Marathi-English literary stuff myself. What I got were offers to translate shampoo-labels and information consent forms from pharmaceutical companies!) Indian language authors will never be known outside the country unless their work is translated into English first. Sadly, translators are so poorly paid that no one wants to do such work except out of passion and that's rare.
Best of all was the session on the Nuts and Bolts of Self-Publishing, where the discussion was robust. Traditional publishers who sat in the audience might have found it interesting to note what their 'clients' thought of them. The former's points of view were presented in the Growing the Publishing Business: Strategies, Technologies, Skills. All in all, I couldn't believe two hectic days were over when the conference came to an end.
It wasn't just the content; or the sticking to the schedule that impressed me, it was also the food. Wholesome meals, served hot and fresh, tasty too, provided just the right atmosphere for networking. Good experience, educative and refreshing. I'm going to give my grey cells an annual massage at every Publishing Next.