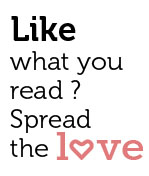 Share
Eye Feasts In The Sunny State
It's time to count our blessings. Often here in Goa, pills we gaze not at a concrete jungle or open sewage or monstrous edifices or block after block of bleak (no need to mention any names here, abortion OK Mumbai?). Instead, seek it's not unusual for our eyes to be soothed by open fields, swaying coconut trees and serene sunsets over the sea. Yes, Goa is the land of views. And as a service to our loyal readers (and even our not-so-loyal ones), especially those who may be just a tad bit sick of reading about intolerance, corruption, political backstabbing, and other assorted afflictions, let's go over what can easily be said to be the most beautiful views in Goa. Sit back, and enjoy the read! (By the way, if you disagree with any of our choices or feel we've left out any important ones, write to us at streets@goastreets.in and explain to us how we went terribly wrong!)
Reis Magos Fort
Before arriving, be sure to eat your granola because you will need energy to walk up the stairs and soak in the view from the top of this well-preserved fort erected 464 years ago by the Portuguese to protect the narrowest point at the mouth of the Mandovi estuary. Check out the typically Portuguese turrets and the 33 guns, and then behold the views of Panjim and the intersection of the River Mandovi meeting the Arabian Sea.
Restaurant Strip At Vagator
If you've ever been to Thalassa, One Degree, Waters Beach Lounge & Grill or any of the other establishments along this seaside strip in Vagator, you know what we're talking about. This is a story about views, not food, so we're not commenting on that here (truth be told, not every place on the strip lives up to the best culinary standards – though some do). What we can say is that when it comes to dining with a view, especially at sunset, it's hard to beat what you get here. One more tidbit: Former Masterchef Australia contestant Sarah Todd is said to be putting up a restaurant of her own here.
Ashwem Beach
This is arguably the most serene beach in North Goa that still comes with lots of amenities like restaurants, shacks, shops and massages. And it helps that the views here are very good (one could use a word like "breathtaking" or "spectacular" but a story like this, at some point, calls for a bit of adjective control!).
Agonda Beach
We were going to give this slot to Palolem Beach but then realised that if the story is truly about views, the overcrowded nature of Palolem keeps it off the list. Top party place? Top silent noise destination? Top place to have a blast in the South? Maybe. But not views any more, sorry Palolem. That honour now belongs to places like Agonda, just a short distance away and where serenity and beauty still hold sway.
Dudhsagar Falls
If it's views you're after, check out the one of Dudhsagar, Goa's largest waterfall, especially during the monsoons (that means get here fast, while the water's still plentiful!). To get here, you can take a train to Kulem hamlet, get off at Dudhsagar station and then walk a kilometre along the railway track to the falls. An even better way to behold the natural beauty of the area is to track the 10 kilometres from Kulem to Dudhsagar, which afford breathtaking (OK, we'll loosen the adjective control for just a sec!) views of the Western Ghats.
Cansaulim Monte
This occupies slot No. 6 on the list, but the truth is it would hold its own at the top spot. That's because on a clear day from this hill in South Goa, you can feast your eyes on an amazing (ok, to hell with adjective control) panorama consisting of South Goa's top beaches, wide open fields, and white-washed churches in every direction, including the well-known Chapel of Three Kings. This is Goa at its best.
Cabo de Rama Fort 
It's one of the oldest forts in the state and, according to legend, the place where Lord Rama and Sita sought refuse at the time of his exile from Ayodhya. The fort in South Goa is largely in ruins (except for the well-preserved Church of Santo Antonio at the site), but it provides superb views of palm grooves and crystal waters, and you can still see some of the canons left behind by the Portuguese.
The Verna Springs
Also known as the Kesarval Springs, the Verna Springs undoubtedly provide one of the best views of Goa. The springs rise from the rocky plateaus and forests of Verna and are flanked by green hills. It's not just a site (or sight) for your eyes, either. Your ears will also be pleased by the joyful sound of the water gurgling down the mountainside. Locals here believe the springs have magical properties. So do we.
Chorao Island
A great way to see this relatively untouched island is on a bicycle (some dispute whether you can really classify Chorao as an island, but the truth is it is surrounded by water on all sides, even if the water at some points looks more like a stream than a river). Head up a long slope to the Christ the King monument atop a hill, and from here you will see the best views of the island and rivers that surround it. While you're there, be sure to check out the Salim Ali Bird Sanctuary for a glimpse of some of our fabulous winged and feathered cousins. Do keep in mind that a new bridge is planned for Chorao connecting it to the mainland (most people arrive by ferry today), so the pristine quality of a visit here is not likely to last forever.
Cotigao Wildlife Sanctuary
Who said a view has to consist of just land or sea? What about feasting your eyes on a Flying Lizard or Squirrel, a Sloth Bear, Golden-Back Gliding Snake, Slender Loris or a Velvet-Fronted Nutchatch? Yes, the exotic array of flora and fauna at this sanctuary in the southernmost Goan taluka of Canacona offers delightful views. But so does the multi-storeyed forest canopy that is so thick that sunlight hardly penetrates through to the forest base. The Gal and Talpona Rivers originate here, and on the subject of views, there's something extraordinary on offer: a watchtower balanced entirely on trees. Of course to get here you need climbing skills, but if and when you do reach the treetop tower, you can gaze down at a water hole where animals come to drink water. Yes, this is No. 10 on the list, but on a delightfulness scale of 1 to 10, this is definitely a 10.