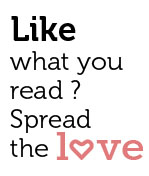 Share
It's Christmas time in Goa. Of course we want to use this small space in Goa Streets to wish all our readers (and everyone else, for that matter) a very merry Christmas. But in the spirit of the season, let us give up pretension for just one moment. Who among us has a perfect life? Who among us is without challenges and tribulations? Who lives life without heartache, disappointment and unhappiness, even if just in small doses? We are human. We are imperfect. And we are frail. We gaze at the universe and at the stars, and we feel a sense of awe. Great beauty is possible, whether in the form of loving children or the laws of physics or Goan sunsets over the Arabian Sea.
We live in a world where adults in recent days lined up school children and shot them point-blank in the head, where others were proud to broadcast their beheadings of innocents on social media, and where here in Goa it's normal to think nothing of it as we pass construction sites with children as young as three labouring in the sun. No, being the child of a worker from Karnataka does not mean you are bereft of human rights. You have the right to an education, and a chance at a decent life.
This is the tip of the iceberg. Injustices prevail, in Goa and beyond.
Jesus Christ represents the notion of a messiah, a Divine being who arrived to repair the deeply flawed life on earth. Whether you believe or not, the ideal – the notion that a better world is possible – is the ultimate meaning of Christmas.
Yes, we wish all of our readers of very happy Christmas. And yes, there is much to be grateful for. But not at the expense of blindness. Let us all open our eyes this Christmas. Let us remember the forgotten. Let us be better people.
Merry Christmas from Goa Streets