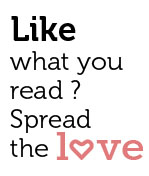 Share
Sunburn, link Goa
Nightlife in India has come a long way. Dancing, drinking, partying, clubbing and the other fun stuff people do at night is on the upswing in many places around the country (with the notable exception of certain states – say, Kerala or Gujarat – where the party poopers hold sway). To document this trend, we decided to put together a list of the Top 10 Nightlife Cities in India. Some of our choices, like Goa for instance, seem obvious enough. Others, however, are sure to surprise. Read on!
1. Goa
Ok, so Goa's not a city, but rather a state. Still, there's little doubt it belongs right at the top of the list of top nightlife areas of India. Goa has for been a major centre of Trance music, which gradually shifted to EDM. With projects like Sunburn, Supersonic, Soma, Oktober Fest and many others coming into the picture, the nightlife scene has escalated drastically. Now, one can indulge in music ranging from rock and roll, retro, blues, jazz, Bollywood, and of course EDM, complimented by inexpensive alcohol. The up-and-coming hangouts include Cheenos, Soma Project at Teso, Cafe Lilliput, Tintin, Curlies, UV Bar, 9 Bar, Sinq, LPK Waterfront, Club Cubana, Hendrix, Aurem 88, Art Escape, Mojos, Down the Road, Cavala and of course the major group of clubs at Tito's lane like Cape Town, Tito's, Mambo's, Kamaki, etc.  The list is endless. And so we rate Goa to be the Numero Uno destination for ecstatic nightlife scenes in the country.
2. New Delhi 
Being the capital city, New Delhi will not disappoint you, either. Delhi provides a mixed bag of all music genres and various settings to set the night on fire! Regardless of the fact that the liquor stores shut down at 10 pm sharp, the show goes on at various places to dance, headbang, get hammered and yell out cheering for your favourite teams during seasonal leagues and World Cups. You will find places playing live rock, metal, sufi, blues, jazz, and even R n B to heat up the night. With the opening of Blue Frog, the music scene has enhanced tenfold having invited exceptional acts like Goa Gill, Infected Mushrooms, Grouch, White Wizard, and plenty of Indian EDM, Rock and Experimental acts. Even after a floor breaking gig, the night is young at state of the art night clubs like Kitty Su, LAP, Scooter, Anidra, Kia, Shroom and Themis. You can also spend your evening sitting and chilling with amazing food and kickass music at places like Route 04, Boombox, OTB, Raasta, He Said She Said, and My Bar. To look for the most happening scene, you either need to visit the 5 Starred hotels or just drive down or even take a metro to Canaught Place, Hauz Khas Village, Khan Market, Greater Kailash, or lookout for some stops on the Mehrauli Gurgaon Road.
Kitty Su, New Delhi
3. Mumbai
There's no shortage of nightspots here to titillate the senses.  Blue Frog, in Lower Parel, is at the helm with its diverse line-up of live gigs, intimate booth seating and superb fusion food.  Next, in random order, comes Hawaiian Shack in Khar for groovy retro music, cheap liquor and lip smacking kheema pao; Sanchos again in Khar, which serves the best margaritas in town; Pali Village Café in Bandra, where shabby meets chic; Elbo Room in Khar which has yummy meatballs and a hip crowd;  The White Owl in Parel, a smooth bar where the music doesn't assault your ears; the classy Tasting Room in Parel for special occasions; and Café Leopold, a café on the Colaba Causeway where you can watch the world go by while chugging beers.
Blue Fruy, Mumbai
4. Gurgaon
David Guetta, Snoop Dogg, Prodigy and a lot of other massive international acts have landed at Leisure Valley Grounds, Gurgaon. Something else that's recently been brewing (literally) is a bunch of micro breweries, where along with gourmet food, classic music, and chic ambience, you'll also be served freshly brewed beer of several varieties. These extravagant pubs include Strikers, 7° Brauhaus, Hops and Brew, Sparrow, Vapour, Downtown and many more. Gurgaon is also home to a number of liquor stores that double as clubs, including Mayabay, Route 69, Tibet Kitchen, Machaan, Out Back and Knight Riders.
Strikers, Gurgaon
5. Bangalore
Bangalore is another rocking destination for music and party lovers. Ever since the government has lifted the curfew time on pubs and night clubs, the nightlife scene is again rockin'. The regular live musical gigs and the freaky party people make Bangalore a happening place! Check out Pebbles, Sutra and Athena. And then of course there's the chic Skyye in KG Halli, the rooftop themed lounge with stunning view and great music. Another great haunt for party-goers is Pebbles on Bellary Road, known for its jungle themed set up, superior music and great crowd.
Party at Bangalore
6. Noida
Did you think Sunburn only happens in Goa? Well, the fact is that the biggest artists Sunburn has brought into the country have played in Noida at a much larger scale than Goa – with some 35,000-40,000 people bouncing off to Swedish House Mafia, Tiesto and Avicci. Apart from Sunburn, the NH7 Weekender, which brings in the best of all genres, is also held at the massive Buddh International Circuit in the outskirts of Noida.
NH7 Weekender, Noida
7. Pune
Pune is also now a surprisingly happening nightlife destination. On any given night of the week, tons of parties rock the city. A new joint always seems to be opening. Some places to spend an electrifying evening at are 1000 Oaks Bar, AsiaBleu, Mi-A-Mi, Aqua Lounge, Kue (Q) Bar, Hard Rock Café, High Spirits, Fish Bowl, Jazz by the Bay, and Scream.
Hard Rock Cafe, Pune
8. Kolkata
The party spirit of Kolkata took a hit after some highly publicized crimes in 2010. The city soon had an 11 P.M curfew introduced as a safety measure. However, it is only for so long that you can keep Kolkata away from enjoying The curfew's been extended and Kolkata's nightlife is a force to reckon with, again. So let your hair down and paint the town red! Some places to thrive at in the afterhours would be Someplace Else at Park Street, Tantra, Underground, Sheesha Incarnated, and Aqua.
Underground, Kolkata
9. Chandigarh 
Nightlife in Chandigarh has come a long way. It's not uncommon for people to be partying until 2 in the morning. There are many different kinds of bars and clubs that cater to different needs and tastes. Among those are the popular Irish Pubs, Salsa Dance clubs, Sports Bars, or large night clubs with different floors that all play various types of music.
Wiskey111
10. Shillong 
Yes, you read right. The beautiful hill station of Shillong now also boasts a very appealing, chilled-out nightlife. People are fun loving and this small town has exclusive night clubs, lounges and bars. Platinum, Cloud 9 and Dejavu are a few of the hot spots. Tango Pub is a place to have fun enjoying exotic drinks with lively music, scrumptious food and invigorating dance.
Cloud 9 at Shillong