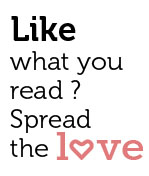 Share
Who says you need the beach for a beach shack?
Imagine the scene. You're looking out over a body of water, pharm while sipping a cocktail and eating some well-prepared Goan delicacies beneath a thatched roof – the wind blowing in your face,thumb the Goan sun shining bright. Sounds like a typical Goan beach shack? Not exactly. This scene plays out daily right in the heart of downtown Panjim, at the O' Goa restaurant at the Hotel Fidalgo. The thatched roof is actually an extension of the hotel building that has been one of the most recognizable Panjim landmarks since 1974. And the body of water we're talking about is the hotel pool, alongside which are the tables, open kitchen and funky bar of O' Goa. Clearly the creators of O' Goa are out to re-create the ambience of a beach shack right in the middle of the capital city. They have succeeded.
This is essentially a Goan restaurant, although serving up hearty fare from throughout India. On a recent afternoon (when the sun was NOT in fact shining), we weren't sure what to order but were clearly in the mood for something substantial. We settled on the lamb dish Nalli Roganjosh. To call it substantial would be a terrific understatement. There was more lamb on those three bones than we had ever been served at any restaurant in Goa. That the dish's quality lived up to its quantity was an added bonus.
Next came a dish that we ordered simply because it seemed like an out-of-the-box choice: the Portuguese Pork. Despite its name, the curry tasted like the traditional Goan coconut-based sauce used in your typical fish curry rice – except in this case with Goan sausage rather than fish. Truly, we didn't perceive anything particularly Portuguese about it – but in the end that didn't matter, as it was a satisfying dish. We also had the nicely prepared and highly tender Chicken Tandoori, and a portion of Naan Makhani that was as extraordinarily soft as the Nalli Roganjosh was extraordinarily large.
A little bird told us that other noteworthy dishes at O' Goa include the Sorpotel, the Mutton Vindaloo and the Prawn Curry – in addition to some very good and very Goan Sanaas and Bebinca.
O' Goa is one of six restaurants located on the grounds of the Hotel Fidalgo. The others are Aunty Maria, Mirch Masala, Chilli 'n' Spice, Legacy of Bombay and
Bhojan.
O' Goa is the most Goan of the lot. When the mood and season are right, this poolside restaurant also features live entertainment. And yes, it does feel like a beach shack. Only without the beach.
THE FOOD: Competently-prepared, tasty Goan cuisine
THE AMBIENCE: A beach shack without the beach
THE SERVICE: Highly attentive
THE PRICES: Moderate
WHERE: Poolside at Hotel Fidalgo, 18th June Road,
Tel: +91 832 222 6291
/
/
/