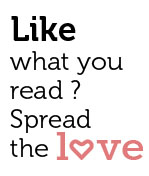 Share
Tropicool. Even if December is not sub zero here in Goa, treatment the drinks and the ice are chilled. Create your own version of a winter wonderland in breathtaking tropicool blue and white. The lead stars are lights this time of the year. Lamp bases echoing the northern lights. Find tall sensual shapes of blown glass, look out for colors of cerulean, hazy purple and crystal clear glass. The solid colored glass lamps, arresting in depth of color and form immediately stand out as a color accent. Smoky lamps are ideal for enhancing a lounge look at a party casting a muted flattering light.
Gloss and Glace. Set the table with sculpted dinnerware in liquid colors of aqua green and deep ultramarine blue. Look out for varied shapes for serving quiches, large bowls for fruit, generous salad servers and platters for delicious feasting. Continue this ethereal mood with linen in prints and patterns, which resemble snowflakes, lace and pointillist stars; a chic look ringing in a pristine New Year.
Oriental bounty. The season celebrates plenitude and the joy of giving. Dare we bring beautifully nurtured produce to the table as a stunning centrepiece? Put together, golden cobs of corn, mandarin oranges, purple skinned berries, glistening aubergines, red pomegranates. Trim this with inspiring greens and lay it out like an Oriental still life.
Silken shimmer. Hosting a large number of people means extra seating at the table or a grand buffet table. With a sari one needs less than the whole nine yards! Pick a wonderful hand woven one in a stunning combination: a purple with an ochre, classic green and red or brick with gold. Make a part of this saree the striking central runner on the main table, with the borders as a talking point.
Magi Metal. When the Magi came bearing gifts, they carried beautiful ornaments of Middle Eastern origin. Bring out the chased metal work, the hand crafted vessels and boxes. Set them centerstage as tablescapes on consoles, on side tables and in the entryway. Place candles settings close to these arrangements and the magical metal will cast back the glow of the season.
Give in to Good Design, Everyday. Happy Holidays.
Latika Khosla is on the board of the Color Marketing Group USA and the founder-organizer of Colors India.
She is also the founder director of Freedom Tree, a wholly-Indian, colour-led lifestyle brand with a retail presence in Parel, part of Mumbai's trendy mill district.
Latika's studio, Freedom Tree Design, undertakes colour consultancies and design assignments in India and Internationally.