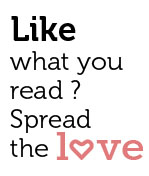 Share
Depending on the angle of the sun, order the cycle of the moon and alignment of the planets – all of which affect our mood- take your pick from these two book reviews of very different genres 
Cult Classic– THINGS FALL APART
This gem has sold over 10 million copies worldwide and been translated into more than 50 languages.  Its author, Chinua Achebe (1930-2013), novelist, poet and critic, who has been heaped with numerous awards including the Man Booker International Prize for Fiction in 2007, is regarded as the big Daddy of modern African literature and won instant acclaim for this first and his best known piece of work.
The book opens with an introduction to the humble origins of the hero, Okonkwo, who through sheer grit and back breaking work, succeeds in rising high above his starving status, despite beginning his farming career during the worst year in living memory, when 'nothing happened at its proper time; it was either too early or too late….that year the harvest was sad like a funeral'.  Now, at the age of thirty-eight, he is a renowned warrior, a living legend in the clan of nine villages, has three wives, eight children and five human heads hanging on the walls of his barn.  Though of an inflexible nature and often cranky, he is nevertheless idolised – 'his fame rested on solid personal achievements…and spread like a bush-fire'.
But when Okonkwo accidentally kills a clansman, his life begins to unravel for he is sent into exile and returns to discover 'white men' (missionaries) in his village, who have managed to infiltrate their 'evil ways and irrational passions' into the minds of some of the tribesmen, including his eldest son.  This is the beginning of the end.
Achebe's characters are compassionate yet brutal at times and make no apologies for being African or complex. What also makes this a fascinating read is the interesting though sometimes macabre details (throwing newly born twins away in the forest because they were considered evil) of the clans' customs and rituals and of its traditions during weddings (dowry!) and feasts (any mention of food is always a big draw). One of my favourite lines is when a mother is sarcastically telling her daughter off for repeatedly ignoring instructions, 'you grew your ears for decoration, not for hearing'.  So, if you're looking to be perturbed by a book, with a cocktail of soul-stirring and brain expanding writing, grab a copy of this seemingly simple masterpiece.
Clumsy Chick-Lit – KARACHI YOU'RE KILLING ME!
Let's be clear – Bridget Jones's Diary was a one-off that captured the voice of a generation so it's almost blasphemous to imply that this book belongs on the same family tree.  The other novel that's been hand-cuffed in the press release is The Diary of a Social Butterfly, which though frothy at times, was quite an entertaining read.  I wonder if this is a scheme in literary circles, where alluding to similarities with popular books lends a badly needed leg-up the best seller list.  No dice.  Saba Imtiaz's style of writing fails to grab you thanks to its predictable plot (I guessed the corny ending from the jacket blurb) and namby-pamby prose.
The damsel in distress, 20+ year old Ayesha, is a reporter in Karachi "…one of the world's most dangerous cities'.  The wicked stepmother comes in the form of her inhuman boss who treats her like slave labour.  Yet she manages to float through bomb sites and zero wages with nary a scratch possibly because her raison d'etre is '…meeting a nice guy and finding the quickest professional exit route out of the city.'  The obvious attempt to ape Bridget's dear diary style and mocking tone leaves a bad taste in your mouth considering the real life tragedies that are taking place everyday due to the political unrest there.  Trivializing violence can backfire if humour doesn't kick in and especially since comedy is regarded as a vital ingredient for this genre.
Drinking, smoking and constantly cursing Fate's sleight of hand appear to be the solution to all of life's problems, with prohibition portrayed as a farce that the Richie-rich can buy their way out of.  I know teenagers who are more evolved than this.  And is it still considered 'hip' to keep using the 'F…' word cos Ayesha and her motley gang can't get enough of it.
I'd heard the buzz surrounding this book so hopped to procure a copy only to be highly disappointed.  And even if one were to leave a tiny window of doubt open to the possibility of me being overly critical (considering one of my favourite Pakistani authors, Mohammed Hanif has given it a thumbs up) and aside from the 1 or 2 marginally above average one-liners, the only reason for buying this novel would be if you were tired of counting sheep and didn't trust the pharmaceutical options but desperately needed an alternate method to help you fall asleep.   You might have nightmares though.