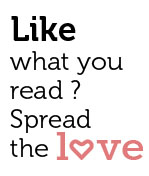 Share
Combat Cage Fight Night, India's first and only entertainment-fight experience, goes international
Following the massive success of the first Fight Night on January 18, 2015, Combat Cage Fight is putting the gloves back on to bring you another exhilarating event. This time, organisers have taken it to the global stage, bringing in fighters from around the world.
The second edition of Combat Cage Fight Night will take place on Sunday, March 15, 2015 at Tito's Courtyard in Baga. Weigh-ins will be held at Café Mambo on Saturday, March 14, 2015.
Drawn from across India and around the world, 12 fighters will go head-to-head in a six-bout contest that will challenge them physically and mentally to take the top prize. The main event will be an international female fight representing India and the UK.
Combat cage fighting is a regulated, safe, competitive sport that involves a combination of martial arts techniques within the restrictions of a confined space. The only event of its kind in India intertwines a show of the complexity of technical self-defence skills with the pulsating vibe of a nightclub experience.
The second edition of Combat Cage Fight Night is sponsored by hospitality group Varanda do Mar, in association with nightclubs Tito's and Café Mambo, fitness group Norbert's Fitness Studio, beverage brands XXX Tequila and Kingfisher, healthcare group Manipal Hospitals, lifestyle magazine Viva Goa, digital media company Spangle, photography equipment firm GoPro and Goa Tourism.
This time, an Italian bout will kick off the night as brothers Guillaume Stolfi and Ivan Stolfi go head-to-head in the middleweight category. Their bout will be followed by a fight between Delhi'sAmit Rajput and DanyMappalafrom Kerala (welterweight category). In the bantamweight category, Goa's PushkarBhosle meets Maharashtra's Mahesh Jadav head on, followed by Sachin Panwar from Haryana who will go up against PankajKhanna from Delhi in the same weight category.
The co-main event will be an international men's bout between AlfanMansoorifrom India and Ivan Pochtinfrom Russia in the featherweight category. The grand finale is a female bantamweight bout between Bony Oortmerssen from the UK and Monika Malik from India.
The event will also see some of the best DJs from Goa, India and around the world, including renowned UK duo Burrito Boys, spin unforgettable sets in the high-voltage ambience of Goa's most famous party destination. A surprise entertainment event that is set to steal your breath is also slated to be part of the show.
With water-tight security and medical arrangements – including bouncers, strict vigilance, paramedics, an on-site doctor and ambulance, Combat Cage Fight Night is the best organised self-defence entertainment event in the country. It is part of a series of similar events being throughout the season.
At the weigh-ins for the various weight categories on Saturday, March 14, at Café Mambo, guests will get a chance to pick their favourite fighter for the contest.
Tickets are being sold on the Tito's website and at all Tito's venues and supermarkets.
So mark your calendars. Are you up for the fight?!
For more information,
Email: combatcagefight@gmail.com
Visit our Facebook page: www.facebook.com/combatcagefight
Or call:  Sinead – 9860873300