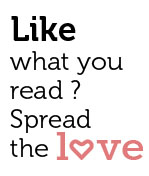 Share
Tourists at Tin Tin
Oh give me a home where the buffalo roam, illness  
Where the deer and the antelope play, stomach  
Where seldom is heard a discouraging word, help  
And the skies are not cloudy all day.
This is the song (Home on the Range) that came to my mind when my two sons and I dined one recent evening at the 'Texan Cowboy Steak & Ribs Nite' at Tin Tin in Vagator. On this range, I felt very much at home – given that my own home state of Arizona isn't that far from Texas and that the minute you walk into Tin Tin, with its wooden trappings, low coffee tables and hand-stitched cushion coverings, you feel very much at home.
Now I'm one of those people who actually believe that at some as yet unreached point in our evolutionary history, the human race is likely to give up eating meat. I think it's entirely possible that in a few centuries from now people will see our dietary habits of today as barbaric, much the same way we view impalement or the breaking wheel.
But on this night, we came for a singular reason: to eat steak. The plan when we entered was to order all three steaks on the menu, the Grilled Ribeye, the Grilled Beef Tenderloin and the Pepper Crusted New York Steak. I'm not sure exactly why, but we allowed ourselves to be talked down from this plan by our waiter, who said two steaks were enough and that we should order the Pork Spare Ribs for variety. I happen to like opinionated waiters, so I gladly obliged, somewhat to the chagrin of my sons, who preferred Plan A.
For appetizers, it was a difficult choice between the Drums of Hell (deep fried chicken wings tossed in homemade HELL sauce) and the Beer Batter Prawns (prawns coated with beer batter, golden fried & served with wasabi mayo). I don't know what 'hell' sauce is, but I do know I like it. Therefore the Drums of Hell were my choice for appetizer (we decided to order just one starter in the interest of not breaking the bank). But since my 10-year-old Josha and my 8-year-old Arun both voted for the prawns, I didn't have the heart to overrule them twice (despite my firm conviction that they can call the shots when THEY become fathers. Unfortunately for them, this evening they were without the moderating presence of their mother, who was mercifully given a night off from the family).
Then the prawns arrive. They're a hit with the boys. I'm not a huge fan of any deep-fried food, but I did recognize immediately that as far as batter fried prawns go, these were done very well – with the wasabi in the mayo providing a welcome flourish.
Then came the Big Moment, the arrival of the main course. The steaks served to us at Tin Tin were delicious. Thick, perfectly cooked (medium rare), tender, tasty and wholly satisfying. And the pork spare ribs? These were baby back ribs braised & glazed with whisky barbecue sauce and they, too, hit the mark. Satiated by the steaks and their Mojito Mint mocktails, young Josha and Arun, too, were pleased.
This was not my first visit to Tin Tin, the innovative, unusual restaurant run by Savio Noronha and his wife Nicole, who doubles as the highly expert pastry chef at the Grand Hyatt in Bambolim. I had been there a few weeks back, when I also ate steak in addition to a Middle Eastern feast extemporaneously whipped up by Savio's team.
One of the things that makes Tin Tin unique is how the menu changes from day to day. There's the Sunday Drunch with pizza and burgers, the Goan nights on Sunday with free caju feni, and a host of other happenings. Most of the time you can expect live music (on our Cowboy Steak Night, we were treated to the stirring folk & blues sounds of Sam Osera).
The latest Tin Tin initiative is Spanish Tapas Night on Fridays (this is in addition to the Portuguese Goan Tapas offered Goan nights on Sunday).
Tin Tin is located in Vagator, which means you shouldn't come here if you're stuck in the mud. This is for people who like the open air, domesticated street dogs, a little rusticity in the atmosphere and damn good food.
The Food: Steaks, Burgers, Pizza, Goan fare and Spanish Tapas. High Quality Cuisine in Vagator.
The Service: Opinionated. Good.
The Prices: 200 gm steak sets you back Rs 650. The Goan meat dishes range from Rs 250 to Rs 350, and the burgers and pizzas are mostly in the Rs 300 range.
Contact: Vagator, Goa, India 9623973691/9623922796