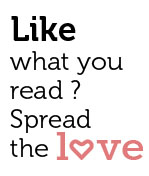 Share
In 50 years, says 36-year-old Milagres Melwyn Gonsalves, one of the top footballers in Goa today. He talks to Streets about football, training and the things which make him tick. Gonsalves recently spoke to journalist Andrea Fernandes.
How did you start to play football?
It was my dad who inspired me to start playing football since he was a great football fan. Despite being a polio patient and having defects in his legs, he used to play football. That is what inspired me to play football.
Which footballer do you admire the most and why?
I admire Cristiano Ronaldo and like the way he plays the game. I also like his scoring style and the techniques he uses while playing. When I see him play on television I watch him carefully and try and implement the same in my game.
When did you first start playing football? And did you play other sports whilst growing up?
If I go by my parents words then I started playing at the age of one. Yes, besides football I tried my hands at other games like badminton, cricket, hockey, basketball and a few more, but my first love always remained football.
How do you go about preparing for the I-League?
Preparations for the I-League begin in July when all the players and the new players who have joined for that season come together to know each other. We offer mass in the church as well as carry out other rituals. Then we have medical checkups and other formalities. Later we have a 15-day closed camp where we have yoga, swimming, talks on team building etc. These camps help us to know our teammates as well as communicate with the coaches and management. After this camp regular coaching begins and practice matches with other clubs are also undertaken in order to understand and get a correct balance of the team. These practice games carry on till the end of the season.
What do you think makes a football player great?
According to me the things which make a great player are technical skill, understanding of the game, play-making ability, pace, commitment to improve, ability to make an impact, decision making and attitude. One must always keep a positive attitude, work hard and learn as much as they can every time they step on the field. Have fun simultaneously, but be serious when the time to be serious comes.
How much of talent and how much of practice do you think a sportsperson requires?
I think all are talented and naturally gifted players and it is only practice that can make the players perfect. As for me talent and practice go hand in hand.
How long and how often do you train?
When the season is on I train as per the instructions of my coaches and trainers because as professional players we are required to go as per the norms and standards of the management in terms of training. During off season I work out in the gym for two hours on my physical building, especially to make my legs stronger. I also jog to build my stamina which is essential for a player.
What do you do to get rid of nerves before a football match?
Listening to music and praying are the best ways of getting rid of nerves before a game.
Which would you rate as your most satisfying match?
The match I played against Mumbai FC in Goa and scored a goal which I dedicated to my departed dad.
What is the position played by you?
I play forward but as and when the team requires I am ready to play in any position.
Any chance of playing for the India team?
I consider myself as one of the Goan probables for the Indian team. I just need to play my natural game and wait for my chance to get into the Indian team.
Why can't India perform well at the international level according to you?
I think the Indian national team has the talent as well as the players to perform well at the international level, but we need to play more international friendly matches which will in turn help the team know its strengths and weaknesses. Our national team also requires more exposure to the European style of football to compete with them.
When someone's not performing or working hard, what do you think needs to be done?
I think that the coaches and management should take note of the same and find out what is the problem with the players and try to sort it out. There is also a need to motivate the players as and when required. We as players tend to go out of form which is common with all the players at any level. At that time the coaches, management and the players specially should motivate these players to come out of this phase.
Where are the best places football has taken you?
Football has taken me to different parts of India as well as around the world. To name a few place I have played in Kolkata, Delhi, the north eastern states, and outside India I have been to places like Macau, Jordan, Muscat and Uzbekistan.
The dream club you would want to play for some day is?
Currently I am playing for my dream club Salgaocar Sports Club. It has been eight long years that I have been playing for this club. I have a dream of playing or training with Manchester United though.
Where do you thing India will be 50 years from now?
Well, the Indian football team is on the right track and if we continue with the same format and give importance to our grass-roots levels of football, I think in the next 50 years India will be a power-house of football, just like India is in the cricket world.
'
'
'