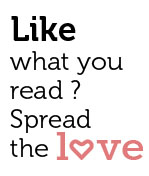 Share
Proof Goa is Tiger Territory
A tiger – the majestic but endangered striped feline – has finally said cheese to cameras in Goa.
Forest department officials have managed to get the most clinching evidence thus far of the big cat's presence in Goa's forests. Hi-tech cameras with movement sensors captured an adult male tiger moving to-and-fro from its wild boar kill deep in the Mhadei Wildlife Sanctuary.
In one go, the development has put to rest all doubts about whether Goa really is tiger country or not, said Richard D'Souza, the highest ranking forest official and Goa's Chief Wildlife Warden.
Goa's folklore, tribal customs and culture through centuries, village names and temples dedicated to the majestic feline clearly point to an unmistakable link between the endangered tiger and Goa's verdant green forests.
Then, there are those scores of first-person accounts of sightings and prey kills, indicative of typical hunts for food by tigers. All this and more has been documented by wildlife experts and environmentalists and reported to foresters.
Yet Goa's officialdom that oversees its forests had for decades dismissed that tigers live in this territory's woods. Even a June 2011 letter officially shot off by the then Union Forests and Environment Minister, Jairam Ramesh, seeking that steps be taken to set up a tiger reserve citing the tell-tale signs of the feline's presence here, did not cut much ice.
"We will take a decision (on setting up a tiger reserve) at the appropriate time," Digambar Kamat, the then Chief Minister of Goa had said in response to the Union Minister's letter.
Perhaps Digambar's 'appropriate' time is now.
"We had several people telling us of having sighted the big cat and so we decided to track it by placing trap cameras at strategic locations in the sanctuary. We finally closed in on the male tiger when one informer gave us specifics of a wild boar kill which was half eaten. We knew that the tiger would return to eat the remainder and that's how we caught it on camera," said Paresh Parab, a senior range forester currently posted at the Mhadei wildlife sanctuary.
An elated Richard D'Souza, an Indian Forest Service officer who was last year appointed Goa's Principal Chief Conservator of Forests, said the photographic evidence is a huge boost to the campaign to convince governments both in the state and at the centre to upgrade Mhadei from a wildlife sanctuary to a tiger reserve.
"This evidence is irrefutable," Richard said, adding that until now all evidence and data related to tiger presence in Goa was 'circumstantial' in the form of sighting accounts, pug marks, tiger scat and big prey being killed by tigers for food.
Actual image of tiger in Goa caught on trap camera
Richard was in fact the architect of the campaign that eventually ended with Mhadei being notified as a wildlife sanctuary despite facing stiff pressure from the political establishment.
It seems his appointment to the top post last year has drastically changed the disposition of the Goa forest department towards the striped cat. Formerly, the same department headed by his predecessor Dr Sashi Kumar, was in a state of constant denial about any tiger presence in Goa.
Even after an infamous  2009 tragedy when a tiger got trapped and killed in a steel-wire trap laid in the Mhadei forests by poachers, Dr Kumar insisted there were no 'resident tigers' in Goa and explained the episode away by arguing that its scarce presence was due to their migration from contiguous forests of neighbouring states of Maharashtra and Karnataka.
Now, forests officials openly admit that they've enough evidence that there are at least five big cats roaming the forests of Goa.
"These photographs of a male tiger clearly indicate that it rules a territory. Tigers are territorial and it will not allow another male to enter its territory. Studies have established that there's generally about one-male-to-four-females ration in each tiger's territory," said Dionisio Carvalho, Conservator of Forests (Wildlife).
Dionisio said, irrespective of when a tiger reserve is established, it's the responsibility of the department to protect the big cat's habitat in the Mhadei Wildlife Sanctuary, now that its presence has been proven.
While  the new evidence of the tiger's presence has triggered elation among conservationists, the development may not augur well for the mining industry. That's because the notification of a tiger reserve would surely entail curbs on all activity that adversely affect the majestic cat's habitat. And mining is a certain no-no, forest officials said.
According to Goa's well known and respected wildlife activist, Rajendra Kerkar, there are at least 30 mining leases in the vicinity of the Mhadei sanctuary.
"That's why forest officials and politicians in the government connived with the mining lobby in the past to deny the tiger's presence in Goa's forests," said Kerkar, who has mentored an army of young wildlife activists in his and other neighbouring villages hugging the sanctuary.
This news of the iron-ore rich Mhadei region being tiger territory could not have come at a worse time for Goa's multi-billion rupee mining industry, already reeling under the Supreme Court imposed ban.
Nonetheless, it could potentially drive Goa's contribution to a nationwide campaign to save from extinction the most majestic dwellers of the forests whose survival, experts across the globe say, is crucial for a healthy ecological balance.
 .
.