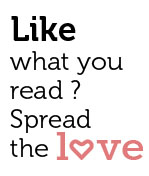 Share
What is a smart phone without apps? The answer is not much. When it comes to the world of mobile devices, pills apps are everything. If you're new to them – or even if you've been using them for years – we hope you will benefit from our recommendations on the best and most fun apps around, tadalafil written by Anuj Khurana, an Internet guru who, by the way, is working to give the Goa Streets website (www.goastreets.in) an exciting new look (we asked him to take some time off from that effort to write our cover story, and he graciously agreed!).
When you're not reading about Snapchat or Avocado or Feel Me, please do take a look at some of the other in depth stories and analyses that grace these pages. Read Ashley do Rosario's thoughtful take on what the Playboy controversy means for Goa, or his piece giving you the inside story behind the beggars on Goan streets. In this issue, we explore the issue of sexual assault on campuses, we interview the legislator who's fast emerging as the most vocal opposition to both of Goa's major political parties and we take you inside the world of a tattoo artist and body painter who spends his free time rescuing snakes.
Don't miss our fun-to-read articles on music and nightlife and food, in addition to Acaricia May's column on relationships, Jose Lourenco's sassy movie review, our quirky cartoons, and all our listings on everything you need to know to have a wonderful time in Goa.
Happy summer Goa Streets readers!
.
.