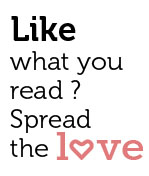 Share
Turns out there's a lot more to Anjuna than hippies, treatment trance and the Full Moon. Below, Sulaika DSouza takes us on a tour of some of the laidback cafes and restaurants that serve as ideal chill spaces in the otherwise busy-by-night beach haven.
It could have something to do with the part spiritual, part acid and part cosmic air which envelopes Anjuna. How else can you explain this yin yang, that the hub for booming music is also home to a host of art cafés which are laid back oases of quiet?
And sometimes the oasis and the boom-boom are in the same place.
A good example along the flea market road is Cafe Delish, a Zen-inspired garden cafe put together by Jane Tregunna and backed by her partner Allan Bainbridge.
While Jane sees to everything from the menu to the decor and design, along with organising their special Monday BBQ Electro-Swing nights, Brian is the in-house DJ, astrologer and psychologist.
Astro-Life is a free service delivered by Brian to "let people know a little more about their inner selves through astrology". Seems the tea leaves here are for more than just chai.
A statue of the Buddha at Cafe Delish, Anjuna. 
Along with quirky food for the soul and international alternative chill music, there are organic culinary offerings like "fairy and magic" cup cakes with fresh cream or icing on top, homemade muesli, vegan chocolate cake, organic coffee from South India, fresh salads and more.
For those who dare to push the vegan envelope even further, there's also raw flax seed cookies, spirulina balls and raw chocolate, which Jane says "makes you feel like you're in love."
Everything down to the dogs at Delish have a chilled-out aura. To begin with, the canines here are called 'Strawberry' and 'Lemon' and they literally dog the cafe's clients, hanging out with them even at night parties.
Jane calls them their "cafe ambassadors or ambassadogs!"
Further up the Anjuna beach road is Free Soul Café, operated by chef Madhu Mehta and her son Kapil Mehta, who's incidentally the owner, manager and waiter, too. The Mehta's have turned their backs on home town of Jaipur in Rajasthan, after being mesmerised by Goa, specifically the "laidback attitude of Goan life, the afternoon siesta and sussegado lifestyle."
According to Kapil, an invisible but unmistakable nudge of destiny pushed in the direction of starting a café here. How else can you explain a no objection certificate (NOC) for the project within two days of applying to the local panchayat?
Free Soul Cafe, Anjuna.
Free Soul Cafe is cosy and warm, a mix of ethnic art and prints made by Madhu on the vibrant walls. A space removed from the buzz of Anjuna beach and its party music, despite being just a few hundred metres away.
As a policy, the café does not insist on purchase and is open to anyone who would like to sit, relax, and use their free wi-fi service, all day, if need be.
Almost audaciously positioned opposite Domino's Pizza at Mazalwado, Anjuna, Café Lambretta's charm is quite the opposite of what the multi-national pizza chain conventionally considers its Unique Selling Proposition.
Unlike the robotic and precise pizza manufacturing across the road, the café offers gourmet wood-fired pizzas and other Italian cuisine. The Italian themed restaurant cafe, is owned by Bollywood actor Aditya Pancholi, former male model Zulfi Syed and another fellow named Niyaz Ahmed. Set in a Portuguese villa, its décor and photo spreads of Florence and Rome reflect a passion for all things Italian.
Closer to the beach, the Elephant Art Café (see top pic), managed by Lynford D'Souza and Faiz Dadarkar, is an encounter with art itself. With minimalistic design, this place is a courtyard pavilion overlooking the sea. Whitewashed walls and with vibrant art lined all along it, the cafe has a classy Mediterranean chic vibe.
Cafe Artjuna.
With a section dedicated to an art gallery and boutique shop, Elephant Art Cafe delivers more than just a relaxed environment. The art gallery/studio, open to the creative individual, holds workshops for those interested in exploring their inner artist.
Lastly but certainly not leastly is the lovely Artjuna, located a bit inland from the beach on the flea market road. Owned by a hip Israeli named Moshe Inbar and his terrific wife Anastasia, the café boasts deliciously prepared salad, sandwiches and other light fare. Located in an old Portuguese house, Artjuna is also home to a Lifestyle Shop featuring Moshe's handmade leather bags and many other artistic creations (including jewellery, belts, hammocks and lampshades) from an array of designers. There's also an event space and kids' play area.
These cafes prove Anjuna is not just about wild music and rave parties. Though certainly the Anjunaphile has found something more to rave about.
Cafe Lambretta
How to get in touch with these cafes. 
Cafe Delish
At Flea Market Rd, Anjuna
+919096654567
Free Soul Cafe
At Anjuna beach
@ 9860837449
Elephant art Cafe
At Goemcar Vaddo, Anjuna
+919970668845
Artjuna
At Monteiro Vaddo, Anjuna
+918322274794
Cafe Lambretta
At Anjuna
+918904014140
.
.
.