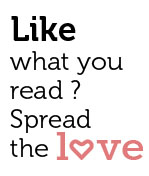 Share
An ex-teacher, a businesswoman, President of Lion's Club of Navelim, mother of two lovely daughters, a family person and ardent fan of gardening. Dr. Charlane Pereira e Rebello catches up with this indefatigable and dynamic lady.
As I made my way to Ismenia Vas' apartment, a lady clad in trendy jeans greeted me with a chirpy hello. Her pet Llasa Apso 'Spike' followed me as I made myself comfortable on the sofa, and then promptly lay at my feet. I whipped out my notebook and shot my 22 questions at Ismenia.
An ex-teacher by profession, now turned businesswoman, 49 year old Ismenia helps her husband Edwin to run their shop 'Star Electricals'. She is also President of the Lion's Club of Navelim, holding that chair with bubbly enthusiasm and dignity.
A firm believer of hard work, Ismenia puts her best efforts in whatever project she takes up. She holds a graduate degree from Sophia College in Mumbai and a B.Ed degree. After a teaching stint of 10 years at St. Joseph's High School (Mumbai) from 1985 to 1990 and Our Own English High School from 1992 to 1997, she gave up teaching to care for her children.
Edwin and Ismenia have been running their business for the past 17 years. Dealing in electrical hardware and paints, they do sometimes get whining customers who complain that "prices are up" or who don't have change for buying minor purchases like nails.
"Running a business is hard work and at times tough," says Ismenia. "The inventories need to be done. My daughters, Charlene and Charmaine help out in the business when they are around."
20-year old Charlene is pursuing her computer engineering at Amity University in Dubai while 18 year old Charmaine is doing her Fine Arts at JJ College of Arts in Mumbai.
Being the President of Lion's Club of Navelim has given her a platform to initiate a number of productive activities with her fellow members. These include tree plantation, lunch for inmates of Nazareth Home, spending time with children at the Jan Ugahi home and a medical camp for slum dwellers at Azadnagar. They have also facilitated the maintenance of toilets in Perpetual Convent every month, donated steel beds to an old age home 'Our Home' in Bogmalo, conducted health camps, served food for street dwellers, hosted a peace poster contest and  felicitated students from Rosary College and Damodar College. Their latest activity was the White Elephant Charity Sale.
Ismenia says, "I am proud to be the President of this Club. I am excited and there is lot more that I would like to do. The recently held jumbo sale of old items brought in about Rs. 54,000 cash to the treasury of Lion's Club. Although it was tiring to man the stall from 18th to 22nd November, it was a wonderful and fun-filled experience for me. The funds will be used for needy students of Navelim. The next sale will be held on 6th January 2016."
Now that her both daughters are away, Ismenia juggles her duties at her shop and service to humanity quite smoothly. She says, "I run to the shop when Edwin needs me. I go and stay with Charlene when she needs my moral support especially during her exams."
Ismenia quips, "I wake up at 7 am and prepare breakfast after which I get down to doing my household chores for the day. I don't have a maid. I go to the shop as and when the need arises. I love to potter in my garden, watering the plants."
Looking up to Mother Theresa as her role model, Ismenia believes in serving people. Her advice to youngsters, "Think twice before you do anything. Save the environment. Don't litter."
With her parting words, she takes me for a tour around her beautiful garden as she points out to the various cacti and yellow and pink orchids. Then she generously hands me a packet of tendlams from her vegetable garden as I take her leave.