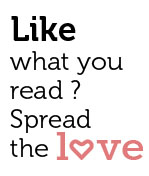 Share
Why are we discriminating against these sons and daughters of Goa?
It was the year 1989. A young student, shop Dominic D'Souza visited Goa Medical College, find like many others his age, to donate blood. Little did he know that his goodwill gesture would lead to his forced confinement.
D'Souza learned later to his horror that his blood was tested for HIV without his knowledge. The results were reported not to him, but to the police, who promptly isolated him for testing HIV-positive (in accordance with existing law at the time) in an unused TB sanatorium.
D'Souza, rather than being cowed, challenged the law and won a partial victory when the court ruled detainment was mandatory only in a "justifiable" case.
It would be nice to say the state has come a long way since Dominic's case. But judging from the recent Rivona incident in South Goa in which 13 HIV-positive children were forced out of a school, it's fair to say the rate of progress during these past 25 years has been glacially slow.
News flash! AIDS is no longer the killer it once was.
New flash! It's extremely difficult if not impossible to catch it from normal, day-to-day contact.
News flash! Discriminating against people with HIV, young or old, is an outrage.
Goa, when will we learn?
Our state's first HIV case was detected in a foreigner in 1986, about five years after the first cases were discovered in the U.S. among gays and drug users. Today, there are some 15,000 HIV/AIDS cases in Goa – or one percent of the population. Health Minister Laxmikant Parsekar put it this way: "HIV/AIDS is present in every ward and every village of Goa."
It's hard to know which is the bigger problem – the stigma or the ignorance surrounding AIDS.
 "The belief that the virus is highly contagious continues," said Peter Borges, Founder of Human Touch and Secretary of Positive People, NGOs working with HIV-positive people. "Many (people) become isolated – within their homes, in public, at their workplaces. They are further stigmatized by others' assumptions about their moral integrity – such as the belief that they became infected with HIV because they chose to take part in risky sexual behaviour."
Savio Falleiro a researcher from Margao who has published a book on the economic impact on households of people living with HIV, says the cost that the disease puts on families is not being factored in by the government's planning and projects.
Those suffering from HIV/AIDS are supposed to be eligible for free treatment. But Fallairo found that the medical expenses of those patients amounted to an enormous financial burden.
What's worse, as many as 10% of children from these households are not allowed to complete their education but are instead made to work to supplement family income.
More than just isolation, the stigma undermines prevention, treatment and care of people living with the HIV and AIDS.
"Those with the disease won't tell their partners, they will not admit it and consequently not seek health care," he said.
That's all the more tragic, of course, because with proper treatment, the disease is certainly no longer a death sentence.
"Ten years ago when I started my work with HIV/ AIDS patients, children with AIDS would not live beyond eight. Today with ART [Antiretroviral] therapy it is completely manageable," Borges said.
Borges admits that the Rivona incident – where a group of HIV-positive students were removed from a school due to opposition from parents, many of whom withdrew their own kids from the school – took the state administration as well as the NGOs by surprise.
Lack of knowledge about AIDS plagues every sector of society, including adolescents, who are particularly vulnerable given the absence of sex education in the state.
Take the case of Rakesh Naik (name changed) who discovered that he is infected at age 24. He is in a relationship with a 13-year-old girl, who also contracted HIV. Putting the troubling age difference (and legal issues) aside for a moment, it seems clear neither individual had the slightest inkling of the meaning of safe sex.
"A case like this, though being the exception, is always traumatic," Borges said.
Today, young children enter into sexual relationships much earlier than generations before them. Yet there is no mechanism to educate them to do it safely. Religious and other injunctions against condom use don't help matters much.
The government does run free testing centres for those wishing to take the ELISA test to detect HIV, as well as counselling services both before and after the test. In addition, the Positive People NGO runs support groups, but a look at who's in attendance is indicative of the stigma still attached to HIV/AIDS. Well-to-do patients almost never come, leaving only the poor at the meetings.
For its part, the State government has not thought it wise to spend money on awareness programmes. All funds for the Goa State AIDS Control Society (GSACS) come from the central government.
The GSACS in turn outsources its field work to NGOs, who are then remunerated according to the work they do. Unfortunately, it doesn't always work the way it's supposed to. The NGOs' remuneration has been stagnant for the last seven years, and salaries have not been paid for the last four months.
Fed up of constantly having to badger the government for getting what is due to them, the nine NGOs have jointly written to the Chief Minister, the Health Minister and the National AIDS control organisation.
The nine NGOs are involved in as many as 16 targeted intervention projects in the state and employing some 400 people, all of whom while willing to volunteer for a cause, need food on their plates, they say.
The state government's refusal to add to what the central government is giving, is perplexing, they say.
Meanwhile, the state health minister Laxmikant Parsekar is brandishing figures obtained from the GSACS, to show that the rate of HIV infection is declining in the state.
Between 2002 and 2009, the state was recording as many as a thousand fresh cases each year. In 2011 it came down to around 630 and the last two years the figure stood at around 500 cases each year: the lowest since 1998. "This is testament to the government's efforts in containing HIV AIDS," Parsekar said.
Stakeholders want the government to spend where it matters, in awareness to tell the people that AIDS does not mean death, or that it isn't an easily transmitted disease. People should know that it's perfectly acceptable to study alongside a person with HIV/AIDS, or to employ them so they can make a living just like everyone else.
It is a human right to live in dignity. No virus can change that.