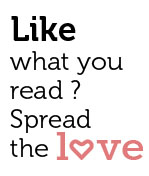 Share
Grand Hyatt Goa presents the second edition of Garden of Dreams 2015
Don't spend another day trying to figure out what to do this New Year's Eve. Grand Hyatt Goa brings you the second edition of New Year's EveGarden of Dreams with an experience of the most enthralling event of the year. Escape from reality and enter a bygone era of unparalleled enchantment where fantasy rules the world. This one-of-a-kind New Year's event in Goa includes a theatrical music dinner show with 100 world-class performers who will ensure a whimsical and captivating evening of dramatic mixed arts, sales inspiring artistry, ambulance singers, view musiciansand a DJ who will build up an evening for a brand new year 2016.
With seven food and beverage outlets at the resort, the Garden of Dreams benefits from the expertise of the many culinary master chefs from the kitchens of leading restaurants like Chulha and The Verandah.  Executive ChefMark Long ensures an extravagant menu along with wild and imaginative food installations and delightful elements of theatrics in food presentations.
The celebrations don't end at the Garden of Dreams; Grand Hyatt Goa also has a gourmet New Year's Day Brunch to offer at The Dining Room.  After a night of partying, an international spread is all you need to start the New Year on a sweet note.
Tickets to the New Year's Eve Garden of Dreams are available on Book My Show. For details on stay packages log on to http://goa.grand.hyatt.com/. For reservations call: Festivity Desk +91 832 301 1510
New Year's Eve – Garden of Dreams
Thursday 31st December 2015, 7:30PM
INR 18,000 per person all inclusive
New Year's Day Brunch
Continue New Year's celebrations with an elaborate spread at The Dining Room
Friday January 1, 2016
At The Dining Room
INR2500+ taxes per person (food only)