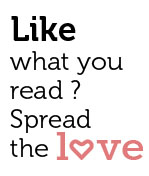 Share
A contemporary taste of Goa
When in Rome, site do as the Romans do and when in Goa, treat do as the … Well, how 'bout a new twist on that one? When in Goa, do as the Goans do, but with some kalamata olives, peppercorn and quail.
That's an example of what the Park Hyatt has added to traditional Goan cuisine to turn it into some kind of modern culinary drama. It's all part of the Park Hyatt Masters of Food and Wine, a worldwide event designed by the hotel chain to pay tribute to local culture, ingredients and flavours.
Before I continue, and in the interest of full disclosure, I attended this Masters of Food and Wine event along with my husband, Streets Editor José Lourenço. What you are reading is not a typical Streets food review, which would generally be done anonymously with the publication paying the bill. In this case, José and I were invited – and yes, wined and dined, literally.
I am pleased to report the results were happy.
Quail Cafreal
At the Park Hyatt in South Goa's Arossim village, their signature Goan restaurant Casa Sarita played centerstage, presenting "contemporary" Goan cuisine set against local culinary traditions, directed by Chef Edrige Vaz. An eclectic menu paired with wines from the Fratelli Wine cellars promised to make for an exciting dinner.
The four-course meal set off with appetizing soup options: Potato with spinach and kalamata olives or Prawn with coriander and peppercorn. The latter was served up with a solitary steamed prawn, with a dash of coriander and peppercorn. Potato stock soup was then poured on top of the prawn. Now this was no flavour bomb in a traditional Goan sense. Instead, it was more of a subtle pleasure in a traditional European sense – a point driven home by the great ceremony with which it was served, as if we were in some kind of French chalet.
Lilting fado music in the background pleasured the ears, as we sipped the 2012 Chenin, a white wine with fresh aromas of melon and guava, with a hint of lemongrass. "The mouth explodes with fresh clean acidity which cuts through the succulent mouthful of delicious flavour," promised the wine label. Our British guests at the table included hotelier Simon Hayward, financial consultant Kevin Hull and their companions. They certainly enjoyed the soup, with explosions of laughter accompanying those in their mouths.
A little bell rang demanding attention from the hotel's Executive Chef, Saulo Bachhilega, and Chef Vaz, who outlined the night's reworking of traditional Goan cuisine. One of the options for the first course was a Vegetable cutlet, with young coconut, red spinach and herbs salad with tempering dressing. I chose the Scallop jere mere, mango and chilli sauce, cabbage and coconut salad roll. Its presentation was lovely, with the cabbage and salad tucked into  a compact little roll. Scallops are not easily available in Goa and have to be imported. These marine mollusks taste close to crab meat, with the texture smooth and delicate. The Chef had infused the Scallop jere mere well with mango and chilli sauce, dabbed in spots on the plate around the scallop and roll.
Act Two ushered in the Quail cafreal, sweet potato bhaji, tamarind glazed shallot. Cafreal in Goa is synonymous with Chicken Cafreal, a dish brought into Goa by African soldiers in colonial times. Quail is a small bird, also not regularly found in Goa. Quail has a strong smell, which is subdued by tempering it with the right amount of spices so as not to take away from its taste. Cooking time is also important, as overcooked quail tends to get leathery. The usual potato in the bhaji was replaced by sweet potatoes (konngam) lending a novel taste to the bhaji, which otherwise kept to the traditional recipe. The shallot was glazed with tamarind, a tangy and crunchy kick on the side.
 A 2012 Shiraz Rosé from the Fratelli cellars accompanied the first course. According to the makers, this blend is 'deeply ruby in colour with aromas of plum, blackberry and spice with subtle hints of typical earthiness and coffee on the nose.' It is a medium bodied wine with a soft supple mouthfeel. My mouth felt good alright.
The sea bass fillet of the main course was soft and succulent with its original taste coming through strongly, untouched by sauces or masalas. The acrid lemon berry curry with ground coconut was rich and blended well with the fish. To complement the fish and curry, a cup of rice stood aside. So there you had the traditional fish-curry-rice with its elements completely deconstructed and presented anew. Though the rendering was new, the taste was essentially traditional Goan.
Rice sannas with caldinho acted as the vegetarian option for the main course. Sannas, steamed rice cakes,  are a Goan favourite at feasts and weddings, going well with sorpotel. But here was a new kid on the block, the sannas being made of rawa (semolina) instead of rice. The sannas were topped with a spice topping and then fried. Went well with the caldinho, which was served up in a small calce, a shot glass.
Alle belle parfait, semi dried coconut, jaggery sauce closed the dinner as dessert. Alle belle usually is served as a pancake stuffed with jaggery and grated coconut, called chun. But these tiny alle belle cones were served up with palm jaggery sauce, with a scoop of icecream garnished with coconut shavings.
A feni cocktail with mystery spices added a sweet pungent end to the dinner tale. The Brits at our table flinched at the feni's powerful presence, but at my side, Kevin Hull, a burly and hearty bon vivant from Cambridge, quaffed it in a single gulp, urging on his mates to do likewise. (You can take the Brit out of Britain, but you can't take Britain out of the Brit).
Chef Edridge Vaz of Casa Sarita at Park Hyatt
Goans are accustomed to hearty eating, with large plates filled generously, as any Goan party buffet will demonstrate. This evening's event was more of a minimalist experience of studied refinement – which, as much as anything else, marked the dinner as contemporary and not traditional. But this experiment at Casa Sarita was a delightful deconstruction,  proving that Goan cuisine, like any of the other arts, can be constantly improvised to bring fresh tickles to the senses. After all, Goan cuisine itself is the result of centuries of improvisation and innovation, a culinary jugalbandi, between the East and the West.
.
.
.