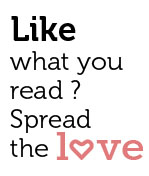 Share
Don't let the dark clouds and gloomy skies bring down your happiness quotient. With summer long gone, it's time to relax, rejuvenate and enjoy casual indoor evenings. Grand Hyatt Goa has prepared a plan for everyday at the splendid Shamana Spa and award winning restaurants and bars. Take your pick from a collection of weekly merriment to celebrate the monsoons
MONDAY – DETOX MONDAYS 
Detox Mondays is designed to restore balance to your body system, to cleanse the body of toxins, and to relax the mind for a new week with health and energy. The detox program at Shamana Spa will include a combination of yoga, aqua exercise, lymphatic drainage treatment and royal wellness bath along with healthy drinks and herbal teas. Shamana Spa 8:00AM – 1:00PM
TUESDAY – DISCOVER THE CHEF IN YOU
Don't just eat like a local; learn to cook like one too. Let our chefs teach you to prepare your favorite Indian recipe, and then take the opportunity to share our masterpiece with your family and friends. Learn to cook at Chulha, 5:00PM – 7:00PM
WEDNESDAY – HOPS AND NIBBLES
Walk into the Capiz Bar to experience new flavours in beer and food pairing. Try something new every Wednesday as we will change the pairing each week; Tapas, Yakitori and more to enjoy at Capiz Bar, 4:00PM – 00:00 midnight.
THURSDAY – CHULHA COCKTAIL BAR
Begin your weekend early at our vibrant cocktail bar at Chulha. Experience flavors of your much loved buzz in different forms; and if you are in for some fun – learn to make them too! Our bartenders will give you an opportunity to learn how to make your favorite cocktail at 7:00PM. Enjoy 50% discount on cocktails every Thursday evening.
FRIDAY – FONDUE EVENINGS
Summer has come to an end and the long, cool monsoon looms ahead. Relish the hours spent indoors by fondueing. Equally perfect for an intimate evening or a casual dinner with friends and family, fondue is more than bread and cheese (but it is that, too). Enjoy evenings with a combination of different fondues and live music at the Capiz Bar, 7:00PM – 00:00 midnight
SATURDAY – CHEESE AND WINE
Enjoy Grand Hyatt Goa's finest selection of wines and cheeses every Saturday at The Verandah. Treat yourself to an exclusive wine tasting and exotic cheese table, carefully crafted by our very talented Executive Chef Mark Long.  The Verandah 7:00PM – 11:30PM
SUNDAY – BRUNCH
Relish a sumptuous meal over five interactive food counters along with free flowing beverages and live music by Goa's singing sensation – Chrystal. Enjoy complimentary Wi-Fi and access to our outdoor swimming pool while the little ones are looked after at Camp Hyatt – the kids club. The Dining Room 1:00PM – 4:00PM
The Dining Room celebrates world cuisine this monsoon
Embark upon a delightful journey every evening as Grand Hyatt Goa celebrates a week of world cuisine. At the pristine and award winning 'The Dining Room', guests can explore and familiarise themselves with delectable cuisines from across the globe. Kick start your week with Malaysian Street food on Mondays with a Laksa station followed by Indian cuisine at its best on Tuesdays. Indulge in authentic flavours of Italy on Wednesdays and if you are looking for some Middle Eastern favourites, walk into The Dining Room on Thursday and treat yourself to classics like chicken shawarma, lamb tagine and so much more.  Indulge in spicy pork belly ribs or vegetable phad Thai when we celebrate Southeast Asian flavours on Fridays. And if Indian street food is what gets you ticking we have something for you every Saturday. For those who missed the week, you can always wind down the weekend with gastronomical delicacies from World Cuisine spread on Sundays.
Treat your childhood superhero to a father's day special at Grand Hyatt Goa
Make this Fathers day an exceptional one and treat him to a super special Father's Day brunch buffet at the Grand Hyatt Goa. Bring in dad with the family, over to The Dining Room on 21st June  for an exclusive Sunday brunch and unlimited Kingfisher pints, complimentary WI-FI and access to our outdoor swimming pool from 1:00pm to 4:00pm for INR 1800 plus taxes. Our little guests can also enjoy various games, activities and meet new friends in a fun, safe and supervised environment at Camp Hyatt; our Kids club.
Alternately if you are looking for a day of rejuvenation for your hardworking father, treat him to some Shamana Spa indulgence of South East Asian principles. Avail a 20% discount on all treatments helping you celebrate a day of relaxation; something he truly deserves.
Renew and Rejuvenate at Shamana Spa
While the monsoon showers bring respite after a hot spell, the high humidity takes its toll by causing health problems like salt imbalance and skin irritation. To counter these effects, Shamana Spa is featuring a monsoon package, which will rejuvenate you back to your energetic self after the very hot spell; the two hour special treatment will include a Green Tea Scrub, Coconut Butter Wrap and foot massage. Duration: 120 min. Price: 5000 plux taxes, per person.