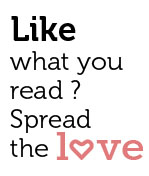 Share
India's First Truly Wheelchair Accessible Beach Festival
31st March 2017 – 9th April 2017~
UMOJA, India's first and largest online travel platform for accessible travel (www.umoja.in), today announced the launch of #BeachFest2017. To be held in Candolim beach from 31st March 2017 to 9th April 2017, #BeachFest2017 is a novel initiative to provide wheelchair users and their families an opportunity to enjoy a completely accessible experience on the beautiful beaches of Goa.
Being an event with a difference, #BeachFest2017 will include exciting water sports for wheelchair users such as Aquatic Beach Chair, Beach Bowling, Wheelchair Cricket, Kite Flying, Sand Castle Competitions, and Wheelchair Dancing.In a heartwarming development, dozens of wheelchair users have already signed up for this event.
Present at the occasion were Mr. Yeshwant Holkar, Co-Founder & CEO, UMOJA,Mr. Benjamin Musgrave, Co-Founder & Chief Accessibility Officer, Mr. Gavin Dias, General Manager, GTDC, Ms. Anuradha Joshi, State Commissioner Disabilities, Government of Goa, Mr. Avelino de Sa, President,Disability Rights Association of Goa, , and Ms. Frederika Menezes, Author, Wheelchair User.
UMOJA has partnered with Disability Rights Associations of Goa and ADAPT for the event along with Drishti Life Services as safety partners.
Talking about the event, Mr. Yeshwant Holkar, Co-Founder & CEO, UMOJA said, "We have always believed that every individual has equal right to access public spaces. Enjoying a day at the beach along with family should be possible for everyone irrespective of whether such people are differently-abled. Together with our partners,we are working to turn this into a reality by collaborating with the Government of India and other local partners."
#BeachFest2017 is an innovative campaign to raise awareness about UMOJA's online petition to the Goa Government to make at least one beach easily accessible for the differently-abled.
Ms. Anuradha Joshi, State Commissioner Disabilities, Government of Goa, further added, "As India's leading state in socio-economic development nationwide, we have always supported every initiative which endeavours to provide differently-abled individuals their rightful position in our society. The Office of the Commissioner for Persons with Disabilities fully supports the aim of BeachFest to provide an inclusive experience for the differently abled to enjoy the beaches of Goa with their families. We hope this event will serve as a model that can be replicated across
the state and country, and our office will fully support any such initiatives."
Commenting on this unique initiative, Mr. Gavin Dias, General Manager, GTDC said, "GTDC is happy to partner with UMOJA on this pioneering initiative to develop Goa as India's premier destination for accessible travel. BeachFest will act as a pilot to study how beaches and the surrounding environment can be made more accessible to differently-abled individuals and their families. This pioneering approach that can emerge as a model for Goa and be replicated in other states as well."
Mr. Avelino de Sa, President, Disability Rights Association of Goa said, "To be differently-abled does not mean differential treatment in terms of access to public spaces. Since long, we have tolerated discrimination in terms of access to public spaces. It is our earnest hope that this novel initiative will bring about a societal change towards addressing this important issue. As it is an unique event happening for the first time in Goa where there will be sports and entertainment for wheel chair users we appeal to all wheel chair users to attend the event and make it a grand success as it would help in putting forth our demand to make public places accessible to wheel chair users. "
Ms. Frederika Menezes, Author, Wheelchair User said, "It is heartening to know that an initiative is being spearheaded towards unchaining our differently-abled brethren through easier access to public spaces such as beaches. This novel initiative will strengthen them from within towards breaking down societal barriers and reaching their true potential in life."
About UMOJA:
UMOJA is an online travel platform that makes finding accessible hotels easyand fun for travellers with disabilities. Our mission is to unlock the world of travel for over 1.1 billion persons with disabilities bysafely providing detailed and dependable information about how hotels are accessible and for whom. We have embarked on this mission in India, but our concept and aim is global. UMOJA is the first and largest platform of its type catering to over 180 million people with disabilities in India today. UMOJA is a for-profit social enterprise that aims to do well by doing good. For more about UMOJA visit: www.umoja.in
For further information
Vivian Martins
9960099714 / Vivian.martins@adfactorspr.com
Sarika Chavan 9821906655/sarika.chavan@adfactorspr.com