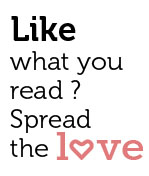 Share
With the festive season around the corner, drug Grand Hyatt Goa has prepared a plan for everyday at the award winning restaurants and splendid Shamana Spa. Take your pick from a collection of weekly merriment to celebrate the season's festivities.
Walk into the Capiz Bar on Mondays to experience new flavors in beer and food pairing. Rejuvenate at the Shamana Spa on Tuesdays with a detox program that includes a combination of yoga, aqua exercise, < lymphatic drainage spa treatment and royal wellness bath along with healthy drinks and herbal teas. Come Wednesday and indulge in the Seafood night market in the gardens serving a large variety of fresh seafood combined with live music and entertainment. Gather around the fire place at the Capiz Bar on Thursdays for an evening of cocktails and music. Enjoy Al fresco evenings on Friday at the Pool Bar and Grill with DJ Thelma. Conclude the week on a Spanish note at the palace lawns every Saturday; with an evening of entertainment and food inspired from the Mediterranean coast of Spain.  Of course Sundays will continue with the ever popular Champagne Brunch at The Dining Room. The resort will also have international musicians performing all through the festive season across the different outlets of the property. Singer and Pianist Melanie Le Blanc from Canada will perform every evening at Confeitaria while residential DJ Thelma playsa selection of popular hits at different venues of the resort.
Enjoy Sundowners around the fire place at Capiz Bar
Christmas week will have the annual Christmas Kids party on 19th December, an event especially curated for kids to enjoy in true spirit of the season. Guests can bring in Christmas over dinner at The Dining Room this Christmas Eve as musicians bring back beautiful nostalgic melodies. While Christmas Day gives you an option of either dining at The Dining Room with family or delight in intimate moments with your loved ones at The Verandah.
For New Year's Eve escape from reality at the second edition of Garden of Dreams; a theatrical music dinner show of dramatic mixed arts, singers, musicians and jaw-dropping acts with lots of surprises and an experience no one will forget.
Grand Hyatt Goa makes sure you have all the boxes ticked for a truly unforgettable festive celebration.
For more details contact the Festivity Desk on
+91 832 3011510
Indulge in Christmas Treats at Confeitaria
Garden of Dreams 2014