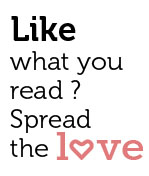 Share
Rapid chilling
Beating the Heat, Goan-Style
If you are tired of being held captive by your air conditioner, drug and yet afraid to leave the confines of your cool room in the heat of the day, cheap here's a little news flash: getting out is a lot of fun, and highly recommended during this hot time of year. Beating the heat in Goa is something of an art, and while it takes some drive and energy, chances are you will find it's well worth it.The trick to staying cool is to have a game plan so you aren't wandering around aimlessly in the heat looking for a place to chill out.
Peak season is far behind us. You will see far less tourists and a lot of closed businesses for summer and monsoon season but Goa is still happening! Fine dining, clubbing, pool parties and outdoor adventures are still in full force.
Young or old, I like to think that we are all still kids at heart. Shooting down the winding water slides at Splashdown Water Park in Anjuna or Blue Whale Water Park in Baga might be just the ticket to escape the heat and have a great day of family fun. You can spend the whole day for around 350 rupees per person. Don't forget your sunscreen!
If the water slides have whet your appetite for jetting down slippery canals then rafting the rapids of theMhadei River will be an adrenalin rush you won't soon forget.  Southern River Adventures has a variety of white water river rafting tours for beginners to more experienced rafters .With the arrival of the monsoons, the rivers go from meandering to raging rapids so hold on! Spending the day splashing through the cool rapids shaded by the lush forests passing by is a great way to enjoy summer life.
If shooting down the rapids or waterslides haven't woken up your inner child then surely a great big scoop of ice cream will. With temperatures soaring well over 30 degrees, why not bask in some delicious creamy desserts?And speakin' of baskin', why not head to one of Goa's ubiquitous Baskin Robbins outlets, which are plentiful throughout the state?
That said, a new breed of ice cream parlors have been popping up around Goa that pride themselves on creating delicious ice cream that is preservative and chemical free, all natural. Thanco's Natural Ice Cream is one of them. Their ice cream tastes delicious and is healthy to boot since many of the flavors have natural fruits integrated into the ice cream. They also have a line of sugar-free ice cream. With a broad range of flavors like Belgian almond, white chocolate with honey and a long list of ice cream flavored by Indian fruits, there is something for everyone. If you're in Ponda, Margao or Navolim, then make sure to stop by one of their snazzy ice cream shops for a scoop or two.
Cool your heels in the back row
Anjuna also has a melt-in-your-mouth delicious ice cream spot….Niko Natural Homemade Ice Cream and Sorbets. The ice cream is made locally and is 100% natural with no artificial ingredients. Hailing from France, Niko has created a truly artisanal line of homemade ice cream that is so delicious that one scoop just isn't enough. Niko's is more than an ice cream parlor, it is also a charming family style restaurant where you can feast on thin crust pizzas, delicious pasta and fresh salads. Even though it may be hard to save room for one of the "Ice Cream Compositions" on the menu which are works of art in both flavor and presentation. …you must try one! The outdoor seating has a relaxed vibe and refreshing atmosphere. Niko takes making artisan ice cream to a whole new level with unique and seasonal flavors on offer. Located on the main road from Anjuna to Siolim, you will find this little taste of heaven open every day from 10:30am-10:30pm.
Another great escape to beat the heat (without increasing your waistline) is the ever popular "movie date" in a wonderfully air conditioned movie theater.  Don't worry, you won't have to brush up on your Hindi, there are a handful of theaters that show English language movies. Movie theaters are located in Mapusa, Margao, Panjim, Vasco de Gama, Ponda and Povorim. High tech IMAX theaters showing 3D movies and fancy multiplexes showing the current Hindi and English language Hollywood movies have the best screens and surround sound for your best movie viewing enjoyment. Currently, Grace of Monaco, The Amazing Spiderman 2, the animated film Rio 2 are showing in English and some can also be seen 3D. You can spice things up too and check out an entertaining Bollywood film. You are in India after all.
If movies and ice cream parlors aren't rocking your world, you can still experience Goa after dark in all its glory from clubbing to live music almost every night of the week. A cold cocktail and a night out with good friends at one of the many clubs or resorts is a great way to enjoy the cooler evenings. You can dance the night away to electronic and underground music until the wee hours of the morning or just chill with a glass of wine listening to live jazz.
Dress up for a night out clubbing and head out to one of the many clubs that will keep the music spinning and keep you dancing all night long. Snazzy clubs with good eats and tasty cocktails that are popular with visitors and are hopping most nights of the week are Café Mambo in Baga, Zoya in Benaulim, Capetown in Calangute, Sinq in Candolim, and Club Tito's in Cavelossim, Café Mojo in Panjm, and Marbela Beach in Morjim. Ladies nights, happy hours and special parties are always happening so keep your eye out for special promotions which might get you and extra cocktail or two.
For live jazz and blues music enthusiasts, escape the heat to classy joints where the smooth tunes are cool and the atmosphere is chill. The extent of your exertion level will only be to raise your wine glass to your mouth and back down. The Backyard in Sangolda and Reverie in Calangute have live jazz and blues music each Friday while Go With The Flow in Baga has it every Sunday evening. While in Baga, put club Fiesta on your fun list for some Latin grooves and dance classes every Saturday at 8:30pm and live music every Wednesday night.
If you are a hip hop and reggae fun lover, then Fridays at Café Mojo in Panjim will be your new favorite spot.
After a night out on the town, nothing beats a hearty brunch mid morning to clear out the cobwebs. Goa has many lovely resorts with stunning swimming pools that arrange fun poolside brunches. Sunday is brunch day and these are the places to be: The Park in Calangute for Bikini Brunch and live singing and karaoke from 12:30pm – 4:30pm and Sunday "Frunch" at Novotel  Shrem Resort in Candolim.
For straight out pool parties mixing up killer cocktails, spend a day at the all day pool and cocktail parties each Tuesday at Teso Waterfront in Siolim for Tropical Tuesdays or Sunday Splash Day at Sinq in Candolim after 5:00pm. The Zuri White Sands Resort & Casino in Varca also has a great poolside barbecue on Saturday nights with mouthwatering food and a beautiful pool.
Cricket mania is upon India in full force and Goa is no different. IPL matches will be going strong until June 1st and the Guru Bar in Anjuna that has a stellar beach view and The Terrace in Vagator is where you can enjoy some good food and drink while enjoying the matches.
Inland adventures are also a great way to beat the heat. Spice Plantations, Wild Life Reserves, and a visit to the stunning Dudhsagar Falls (especially during monsoon time) will reveal a different side of Goa. The lush jungles and thriving animal life is something to be seen. The higher you go, the cooler it gets too which might be added motivation for a day trip out of the city.
There is no shortage of things to do in Goa during the hot times to have a great time and really enjoy your time here. Stay cool and have fun!