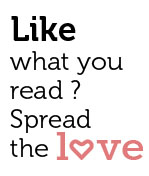 Share
Indian Wine and the People Who Love It
Which countries come to mind when you think about wine?
It's an exclusive, if not particularly long, list. France, Italy, Spain, Chile, Argentina, the U.S., Australia, South Africa. But India? It's not exactly there yet, but the country is well on its way to assuming its rightful place on the roster of "wine countries."
The reason boils down to this: Growth. It seems that for every Indian who jumps from the lower class to the middle class, and from the middle class to the upper class, a new wine devotee is born.
"India is slowly but surely emerging as the 'last frontier' on the world's wine map," says Clive Castelino, a sommelier, or wine expert, who works with the United Breweries-owned winery Four Seasons.
With the younger generation acquiring an unmistakable taste, he says, the potential for wine in India is huge.
"Wine consumption is galloping year-on-year," Clive says, his voice bubbling like a just popped sparkling wine.
Rough estimates, according to Clive, peg India's per capita wine consumption at 10 millilitres per annum. True, that's a tiny fraction of the global per capita wine intake of 3.5 litres per year (Factoid: The Vatican has the world's highest wine consumption at 54 litres per person per year – perhaps not a bad reason to join the church!). Still, India's rate has risen by nearly 40 percent in just the past four years.
And when it comes to the pure enjoyment of wine in India, perhaps nowhere is it done as joyfully and regularly as Goa.
To underscore that point, the Grape Escapade, the Goa Tourism Development Corporation's popular wine, food and lifestyle festival, kicks off on Thursday, Jan. 24 and goes on till Sunday, at the Sports Authority of Goa grounds at Campal.
This is a space for entertainers, wine makers, wine connoisseurs, hospitality and lifestyle professionals, and regular folks like you and me to cut loose a bit and celebrate that magical liquid that first appeared in this land during the Indus Valley Civilisation.
So what if India doesn't have the very best climate in the world for grape growing? Or if waiters at a typical restaurant can't tell the difference between a Chardonnay and a Shiraz? Or if an entire state doesn't even allow you to drink it (no, we would never call Gujarat a party pooper!)?
The wine industry is pumping in large sums of money into research and development, particularly in the Western part of Maharashtra state where most of India's wine is produced, Clive explains.
The government-run Grape Processing and Research Institute, located in southwestern Maharashtra, is tasked with educating India's winemakers about the industry's future, so that the country can produce high-quality wines that meet international standards.
India's commerce ministry estimates India's wine exports will touch US $50 million by 2015. Today, the figure stands at $5 million, according to ministry statistics. That's up from $500,000 when Indian wine exports began in 2004-5.
Indian wines are now being exported to Europe, the US, Japan and other global markets.
Some popular wine-making companies who've set up shop over the last two decades include Four Seasons of the United Breweries group, Sula, the Goa-based Big Banyan, Reveilo, Zampa-Grover, Fratelli, Nine Hills, C'Dori and Turning Point.
The credit for starting this surge goes to Chateau Indage (initially Champagne Indage), which launched its Marquis de Pompador sparkling wine, among a few other wine brands, over 15 years ago, says Rajesh Jadhav, secretary of the All India Wine Producers Association.
Better known as simply MDP, the sparkling wine at one point cornered a huge 70 percent share of the Indian wine market. But the 2008-09 recession saw the company get entangled in a financial crisis, from which it's still struggling to emerge. The company is still afloat, though, and its wines are still selling.
A wine festival of the scale of the Grape Escapade is the ideal platform for wine companies to promote their brands through consumer offers, wine sampling and other promotional activities, adds Jadhav.
Wine companies often promote their products through classes that teach wine appreciation. Sometimes complimentary wine is offered at select fine-dine restaurants or even retail stores.
To be sure, Goa's wine culture is still rooted in the age-old habit of drinking the 'Port No 7', a low-end sweet red wine.
"The habit was inculcated in us by the Portuguese. But back then, the Port Wine we got was the genuine imported one from the Porto region of Portugal. The Port Wines that we buy from the market and drink in Goa today are simply caramelised and essenced neutral spirits," says Arthemio D'Silva, who oversees sales of wines in Goa from the stable of the United Breweries-owned Four Seasons.
According to him, Goans still have a way to go before they truly appreciate wine.
"It's my personal opinion from the many wine events, parties and celebrations I've been to all these years that many people drink wine as some sort of status symbol without really appreciating its taste," says Arthemio.
"At one party, recently, red wine was served at room temperature. It tasted 'yuck' but many guests drank it and reacted normally. It's okay to have red wine in Europe and other colder climes at room temperature. Not here in India where temperatures often top the 30 degree Celsius mark," he said.
White wine is generally associated with warm climates, yet red wines in Goa gobble up almost 60 percent of the wine market here. White wine, sparkling wines and Rosé make up most of the rest.
Malcolm D'Souza, a wine connoisseur, says it's not fair to make sweeping judgements about wine drinkers in Goa.
"There are many here who know exactly what they're drinking and how to drink when they sip from their wine glasses," he argues, adding that there are quite a few Goans who know how to choose wine for a particular food.
"For example, medium or full-bodied red wine goes well with roast beef. And, in the hot summers, when appetites are down, an aperitif wine comes in handy," he says.
So where can you get the best wine in Goa?
Most upscale restaurants have a satisfactory collection of wines, both local and imported. But if you are the real wine connoisseur, it's the five-stars where you'll find the finest wines.
The Leela, Park Hyatt and Taj Exotica have the best selection of wines in South Goa. In the North, the Grand Hyatt, the Marriott and the Taj hotels are known to stock finer wines, according to a top hospitality professional.
"A bottle of the best imported red wines would come in the range of Rs 5,000-6,000, exclusive of taxes. As for the finest champagnes, they could cost Rs 16,000-17,000," he said, asking that his name not be used so as not to offend any colleagues in the industry.
Among the top imported wines in Goa are Jacob's Creek, Two Ocean's, Robert Mondavi's, Bouvet Ladubay, Hardy's, Yellow Tail, Caliterra, Trapaca, Zonin, Sangre de Toro and Danzante. They're all decent, though clearly not among the world's best.
India's wine-making tradition dates back to the Portuguese conquest over Goa and other territories, when they planted vines to make wine in the 1500s. But the tradition was lost in the 20th Century, firstly due to an outbreak of the plant disease phylloxera in the late 1800s, dealing a death-blow to vines and wine making. The other event that hurt wine production was India's independence in 1947, after which prohibition laws came into force.
However, the industry restarted in the 1980s with Maharashtra's western region, where the Thomson seedless and Ugni Blanc varieties of grapes grew well, taking the lead.
Maharashtra, which borders Goa to the North, gave the industry a huge impetus at the turn of the millennium by introducing a wine policy aimed at helping farmers who were already cultivating grapes.
The policy triggered large growth in wineries and Maharashtra today hosts nearly 90% of India's total of 90 wineries. The state has extended its wine policy up to 2021 and the dozen-odd companies aren't complaining.
Karnataka, another state which borders Goa on the east, also adopted a similar policy in 2008 and another dozen wineries are now being set up there, including Alpine, which recently launched a new wine.
Rita Mody Joshi, a successful architect and interior designer in Goa, recalls an experience from 20 years ago when her doctor told her that if she chooses to drink alcohol while pregnant, then it should be only wine.
"Taking advantage I chose Champagne as my preferred wine and the bubbles of 'Moet Chandon' elevated my spirits, yet made me dance without missing my step," she explains.
"Among the Indian bubblies, the brut 'Marquis de Pompadour' and the fruity 'Sula' tickled my taste buds during a good meal," she added.
Rita thinks the wine may be the cause for her prolonged labour.
"My baby refused to leave my happy womb. And, when Ayesha did see the light of day, she was smiling and had to be whacked" by the doctor to cry.
Rita's advice: "Enjoy life but not at the expense of another life!"
Of course wine drinking during pregnancy is not recommended (at least not much of it). But it's a lot of fun every other time, including this week at the Grape Escapade in Panjim.
.