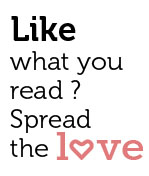 Share
Horyu-ji Temple, prostate Nara
through the eyes of Japanese photographer Kazuyoshi Miyoshi
Another delightful exhibit at Gallery Gitanjali
Holding true to its tradition of bringing unusual and highly compelling artistic creations to Goa, Gallery Gitanjali in Panjim has been hosting a rather extraordinary exhibit from award-winning Japanese photographer Kazuyoshi Miyoshi, whose images of the countryside and heritage sites in Japan are a sight to behold.
Born in 1958, Miyoshi has travelled extensively to photograph not only his native Japan but also the Maldives, Tahiti, Africa, India, and in recent years, the Himalayas and Antarctica. He is the founder of the photo agency "Rakuen", or "Paradise", and he spends a lot of time exploring this theme. His images of Japanese scenery in places like Mt. Fuji or Mt. Koya definitely evoke paradise, as do many of his other images from around the globe.
For the past eight years, Miyoshi has been photographing images of national treasure Buddha statues in Kyoto and Nara, as well as the Kyoto-Gosho Imperial Palace and Katsura Detached Palace (in the western suburbs of Kyoto). The Japan Foundation Gallery displayed his photographs of Japanese heritage in 2011. His works are also included in the permanent collection of the George Eastman House International Museum of Photography and Film in the U.S.
Gallery Gitanjali, in collaboration with the Japan Foundation, presented "The World Heritage Sites of Japan", an exhibition of selected works which is on display till 10th April 2015 (so if you're reading this on Friday, get there fast!). Goa has had the unique opportunity to explore the heritage of Japan through the eyes of this ace photographer.
Daigo-ji Temple, Kyoto
In the stunning photos of the renowned Hiraizumi, a complex of temples, gardens and varying subjects, the amazing detailing, the play of light and shadow, give a glimpse into Japanese traditional architecture and décor. Through these photos, one could appreciate Japan's diverse nature and richness of cultural sites and the harmony of architecture and its natural surroundings.
Miyoshi's photography captures the essence of natural and cultural history, and in doing so stirs longings and feelings deep within. Miyoshi is not just giving us something beautiful to view, but also doing his part to preserve the great heritage of nature and human culture.
Yaku-shima Island, Kagoshima

Hokki-ji Temple, Nara

Shirakami-sanchi Mountain Range, Aomori

Kiyomizu-dera Temple, Kyoto
Kamigamo-jinja Shrine, Kyoto