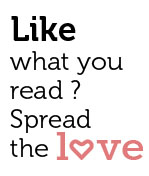 Share
In Conversation With Artist Savia Viegas
If you've roamed the shacks and beach beds of the Goan coastal belt in recent years, you may have come across a delightful little novella titled "Tales from the Attic" – a detailed reflection of a typical local village with its joys and woes in modern times. The book by Savia Viegas turned out to be something of a hit among the beach crowds after it came out in 2007. Savia grew up in what she describes as a "dark" era in Goa – the 1960s when there was a mass exit of people who preferred to work overseas. The desire to write, she says, grew out of a need to express "the heaviness of loss".
 Savia's artistic style – be it as a painter or writer (minus any formal training) – is cross-genre, with both acrylics and words used to weave similar stories.  Within the canvas is a form that at first glance might appear simplistic, but scratch the surface and you'll find a deeper meaning – that of the challenges faced by all those who wish to express themselves in non-conforming ways.  One of her top inspirations was her mother's embroidery classes, where the infusion of colours and sewing styles helped develop her visual sensibilities.  "There were orders to make traditional pillow covers with the words 'Love You Forever' and 'You Are Mine' stitched in!"
Her recently concluded exhibition unveiled at the Sunaparanta Gallery titled 'Mementoes' was a vibrant series of paintings based on personal memories, offering glimpses of local histories, social issues and political conflicts.  Mercifully, these were not stereotypical images; instead they offered a unique dimension on the eccentricities of Goa.  For example the painting titled 'Goan Dreaming' (my personal favourite), tells of the dreams of migration-prone Goans.  Vividly striking and suffused with shades of blue and white that appear wholly Goan, this artwork has a quilt with graffiti scribbled in some of the patches which words like 'Goa to Portugal' and 'Portuguese Passport'.  In the canvas named 'Girl Child Saga 1', Savia "symbolically recalls Goa's multiple faith histories" – Islam, Catholicism and Hinduism.   And the Saxtti Chronicles, a series of six works, depict Goa's history from the 1960s – for example the rise of tiatr and the birth of tourist taxis.
Goan Dreaming by Savia Viegas
This artist's style bears testimony to her insight and empathetic nature.  She currently manages a pre-primary school (Saxtti Kids) in the backyard of her ancestral home (where she was born) in Carmona because she believes "people and houses have roles to play and I wanted to help rear a thinking generation".  Hailing from an old Zonkar lineage, Savia spent over two decades in Bombay, where she donned many hats – teacher, writer, researcher and art historian.  In fact the last job played a major role in her art form as explained by Mumbai University's sociologist Gita Chadha: "Savia's work is surely influenced by her academic training in Ancient Indian culture.  The layered canvas …  doing away with perspective yet creating depth…  the simultaneous use of the symbolic and the figurative clearly reflect a hybrid."
Her tryst with paints began with a chipped cement board that she picked up on impulse from the family home to use as a painting surface as opposed to a regular canvas because "I felt that this board had been part of the house for so many years and came with a story of its own; it held more meaning for me".  A Fulbright Scholar in the U.S. in 2003-4, Savia feels that this time abroad helped get her creative juices flowing.  But it is her experience among the slums of Dharavi in Bombay that had the most profound effect.  "The collisions and power struggles within this environment taught me more than any university degree could; it sensitizes you to real life".
Upon finishing my second cup of green tea, the freakish October rain thankfully slows to a gentle drizzle. And although one is reluctant to leave the wonderful setting of the Sunaparanta café, I sense that Savia is eager to wrap up her paintings and begin the long drive home.  I throw in a final question: do you see yourself as a painter or a writer?'  "I'm a narrator" she promptly replies.  Good answer.