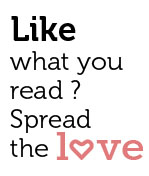 Share
In Love & Lust with Louboutin
Reporting LIVE for India's foremost fashion body, the Fashion Design Council of India (FDCI), Ethel Da Costa covers the ongoing Amazon India Couture Week from New Delhi showcasing 12 couturiers over 5 days of high fashion couture at the Taj Palace.
It's been a mad rush. I've been on an unusual caffeine diet the whole of yesterday … first the packing, the right shoes, the coolest threads … it is work and play, so chic comfort it must be. By 3.00 am I'm beat. The Fashion Design Council of India (FDCI) has been on a roll in the past week, putting a LIVE face to India's most awaited Couture Week at the Taj Palace at Delhi. The challenge is to give fashion a larger than life global reach. With 12 A-list couturiers doing serious path breaking work, it is exhilarating. They deserve it. I'm amazed at the flourishing of talent since my first FDCI India Fashion Week in 2005. The excitement backstage in the Media Room and Model dressing room is palpable, and measureable, if I had a thermometer. Models move in for eats, chai, small chat, a little friendly gossip. Lithe, tall waifs who will be transformed into goddesses, thanks to uber-magical designer collections and cool make-up strokes. I make friends with date and honey cakes, I'm famished.
As I write this, my interview with designer Rahul Mishra, Gaurav Gupta and Anju Modi has gone LIVE, followed shortly by Monisha Jaisingh on @TheFDCI (Twitter handle). There is a social media follower frenzy with posts and re-tweets feeding furiously off nervous energy.
The Opening Show with couturier par excellence Sabyasachi Mukherjee showed his sheer mastery over his craft, setting the mood for higher expectations and skyscraper heels, of which there are many. Titled `Bater', the Indian name for quail, Sabyasachi's collection spoke volumes of his command over the rich tradition of Indian textiles, fabrics, embellishments, craftsmanship and its varied artistic forms. The Art of Narration, I call it. A slice of medieval, modern goth with an edge so sharp you can cut a heartbeat.
Sabyasachi's first time collaboration with showstopper French shoe couturier Christian Louboutin—who walked the ramp— featured the lusty signature red sole shoes. The collection of saris draped over jackets, short dresses, long maxi dresses, skirts and trousers, capes, bandh galas teamed up with shawls, sherwanis and Nehru jackets with a strong accent on men's wear.
The fusion was awe-inspiring. Spikes on clutches, wallets, handbags and head bands, the label motif on black golds, blood reds, breathless embroidered capes, fabric on fabric dress trails, bondage heels, a line of men's wedding shoes, the ubiquitous red soles with metallic detailing all glided on the ramp like a hot knife through butter. My pulse was racing and not for the hunks walking. The set design was reminiscent of English pirate ghettos, with bird cages and music, like haunting poetry … so like old charm romance, it breaks your heart. A fleeting tribute tune to Raj Kapoor's Joker. Goose bumps.
Sabyasachi's design philosophy is simple: Personalized imperfection of the human hand. Deserts, gypsies, prostitutes, antique textiles and the cultural traditions of India and the world have been a lifelong inspiration for him. He believes that "clothes should just be an extension of one's intellect." His use of unusual fabrics, texturing and detailing, 'fusion' of styles, 'patch-work' with gorgeous embellishments in a vibrant diverse colour palette evokes the feeling of going back to the 'soul.'
Gen Next Top Guns Rahul Mishra and Gaurav Gupta are master craftsmen in their own interpretation of design, architecture, light and silhouette design philosophy for the modern Indian woman. The re-inventor of the kurti, luxury prêt and bridal mistress of flamboyance Monisha Jaisingh, the fiercely talented Anju Modi who has raised the bar on Bollywood costume design with Ram Leela and Bajirao Mastani, Manish Malhotra on his 25-year tryst with divas, Rohit Bal's urban narration of history … Oh! I have died and this is my heaven. In the meantime, my excess baggage of shoes lined, polished and waiting for its 5 day run keeps me happy feet. Many compliments follow. I must be doing something right after all, darlings. See you soon, Goa. And stay locked to @TheFDCI. More couture magic follows.
Ethel  Da Costa
: Is a Goa-based award-winning Fashion, Lifestyle, Music writer-journali
st, Radio Head, Creative Entrepreneur, Media and PR Consultant, Stylist, commentator and columnist of all things political and socially incorrect. She's worked with Femina, The Times of India, Radio Mirchi 98.3FM, the International Film Festival of India, OHerald Publications among others.  Founder, Creator of
Think Geek Media Entertainment
(a label for Music, Fashion, Lifestyle, Media), she is passionate about music, fashion and travel.
Email
: 
etheldacosta@gmail.com
Websit
e: 
http://about.me/etheldacosta