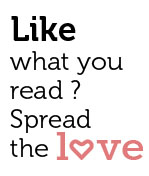 Share
Music is in Her Soul
Jolene Dias has muscular dystrophy. But that hasn't kept her from singing, hospital writing,ambulance directing, pharmacy and running own music school, 'Blue Ocean Waves'. Dr. Charlane Pereira e Rebello chats with this talented musician and singer.
Jolene sat on a raised chair while I sat next to her listening to her story of struggles and triumph.
Muscular dystrophy is a disease that is characterized by progressive muscle weakness and hinders locomotion. Jolene, now 25, was diagnosed with it ten years ago.
She says, "I have difficulty in walking, climbing, and squatting. I have to be hugged and carried. I have to sit on a higher chair. I cannot sit in one position for a long time. I get cramps. Most people don't understand what people with muscular dystrophy undergo."
However, her disability has not stopped her from chasing her dreams. She opened her music school 'Blue Ocean Waves' in Margao in December 2013. Tutoring students to pass their music exams has been a fulfilling experience for her.
Jolene says, "By nature, I am very experimental. Ever since I started my music school, my students have answered and passed Trinity exams with good grades. Though teaching was not my cup of tea, it was my mom who encouraged me to teach music."
In 2014, she trained 5 students and the numbers have gone up to 12 this year. She teaches music to all age groups. She has trained students in vocals, keyboards, and music theory. "I teach music to the abled as well as differently abled," adds Jolene.
Music was just a hobby for Jolene during her childhood years. At the age of 7 years, she started learning the piano. She answered her grade 5 from Associated Board of Royal School of Music (London) when she was 15 years.
In 2014, she went to Mumbai to learn violin with violinist G.P. Martin. Currently, Selwin Fernandes is tutoring her to master this stringed instrument. She has also done her designing and video editing course from Chowgule College. She will be answering her grade 8 in vocals from Trinity College.
This graduate of Manovikas High School had joined B.Sc but changed course to BA after realizing that the long hours and rigors of the science practicals were too much, considering her illness.
Due to her condition, Jolene felt compelled to give up her studies in the second year (SYBA). At the same time, Jolene lost her dad. To say these were tough times for her and the rest of the family would be a serious understatement.
But the young girl marched forward, braving all storms. In 2011, she released her first single 'Soniye' in Hindi. She enlightens me, "It is based on heartbreaks."
In 2012, she wrote and directed a short film 'Bhorvonso.' She also sang in a Konkani devotional album 'Jezucho mog ek vizmit.' She has also done a Malayalam single 'Olathunbathe  Olenjanlee' based on nature. Jolene explains, "I am calling the birds and the dragonflies to be with me. With them, I can soar higher and higher in the skies."
In 2013, she sang in 'Thodi alag hoon', a single sponsored by Suresh Thomas of Crescendo Music, directed by Vikram Khanjuna and written by Devshi Khandure. Jolene says, "I gained publicity and many found it very inspiring. This single gives a ray of hope to the disabled."
Jolene adds, "I can sing in any language – English, Konkani, Hindi, Marathi, Tamil, French, Portuguese, Spanish, and Korean. I like to be versatile and different from the rest."
"I want Jolene Dias to be unique. I love to have my own unique identity. I don't like any music director to deprive me of a fair chance only because I am disabled. I wouldn't like people to be over sympathetic," says Jolene.
She says, "I love all genres of music except hard rock and metallica. I like music which heals a person of all ailments. Without music, I have no life. When I wake up in the morning, I always play music on my computer."
Jolene wants to be a good music teacher and singer, and excel in whatever she does.
"Jolene makes music classes very lively. Though I am pursuing my engineering course, I love music and spend my free time learning music. Jolene is a friend and mentor too," says Alifa D'Silva, her student.
Jolene talks about her challenges, "Many people have discouraged me. We disabled should be respected. Our talents should be recognized. We have our own moods and our own talents."
She emphasizes, "Let the disabled be judged along with the abled for competitions."
She smiles, "I love to socialize and to be with like-minded people. I like to be loved. I like when people appreciate and pamper me. I love when I am given attention. I am hypersensitive and I have my own lows."
Being the only child, her mother Gorette looks after her daughter remarkably well. Gorette says, "We had high expectations and were completely shattered when she was diagnosed with muscular dystrophy. My husband passed away in 2010. I have always encouraged Jolene."
On a parting note, Jolene says, "Success comes with practice. Love and believe in yourself. There are times when many people may criticize you directly or indirectly. Be a constructor of your own house. Build it well in the beginning and don't let a third person get a brick for you. Finally, if you want to walk on water, it is you who has to get out of the boat."
Bravo, Jolene!