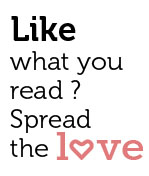 Share
Say Goodbye To Airport Boredom With This Nifty App
(Caveat: Not For Hermits)
It's called the "Layover App" but it may as well be called the "Affable App." That's because if you're a social hermit, store you're not going to like it. Imagine this scenario: You're at the airport for an annoyingly long layover with nothing to do other than bury your face in your smart phone. You call up the Layover App and learn there's another equally bored soul – someone who happens to share your peculiar interest in exotic butterflies – sitting in the same terminal and happy to meet over a cup of tea (or a beer or a cookie or just a hearty laugh).
You hook up with this amicable stranger and, suddenly, the eight hours in the terminal you thought would be interminable fly faster than a 747. And you've just made yourself a lasting new friend.
Enter Francis Reys, one of a growing army of Goan innovators who are putting our little slice of tropical paradise on the world's technological and entrepreneurial map.It's little wonder the 48-year-old creator of this social travel app espouses a philosophy of "explore, experience and enjoy." You wouldn't display this particular brand of ingenuity if you weren't a lover of life.

"Layover App is designed to be a social travel app that facilitates real world connections between travelers primarily in an airport setting but also in a new city. It connects people with shared interests and expertise across a wide set of criteria," explains Francis, who resides in Mumbai but who often visits Goa (his family hails from Chorao and Loutolim, though he stays in Chicalim when he's here).
He continues, "It has a set of privacy and visibility settings which allow a user to choose who can view their profile in the Periscope screen. The Picnic function allows one to create private or public picnic that essentially invites people to join and connect face to face. Public picnics are visible to everybody and can be filtered to show ones within a certain radius or city."
"The App attempts to connect friends and strangers in the real world. So for instance if you are a Barcelona fan  and you want to watch the next El Clasico with fellow fans, especially when you are in a new city, you could create a public picnic and hopefully watch it with a bunch of people – strangers otherwise but friends for that night and possibly for the future," says Francis.
With degrees from the University of Mumbai and the Rotterdam School of Management, Erasmus University in the Netherlands, Francis has worked in the shipping industry and as a money market trader. He's lived in seven countries and visited some 46, so of course he's no stranger to airports.
The hotel checkouts being at 12,his flights were invariably later by many hours. He says, "I would land up at airports long before the check-in opened and consequently I spent a lot of boring hours at airports. As social as I can be I only rarely encountered social situations at airports and when I did the stories of those fellow travelers were both inspiring and engrossing."
Users create profiles that include a person's expertise and interests, be it sports, music, dance, design, politics, painting, badminton or butterflies.(As for Francis, he's into tennis, chess, windsurfing, scuba diving, sailing, beach volleyball and skiing.)
"A user can then filter to search for users with similar interests" and"can check who is around, view their profiles, create a public picnic and proceed to meet interesting people who are in the vicinity."
Layover has a lot of potential uses. Journalists could locate people closest to a breaking news situation. Seafarers could connect with shipmates on other vessels heading in the same direction. Expats could connect with other expats in a city.
Francis says a "revenue model exists" for his app, but for now he's concentrating on building up a solid user base before that kicks in.
The app is currently available on the Android Playstore and will soon be launched on iOS as well. Of course, if the idea of connecting with perfect strangers at a foreign airport seems to you as appealing as jet lag, don't get the app.