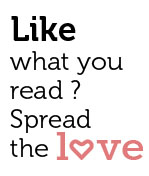 Share
New book records tribal lore
Women in bright white and red costumes dance around a pestle, patient pounding imaginary grain as they sing and tell of happenings in the village and of their young ones who have come of age. The throbbing of local drums, cure the ghumot and madallem keeps up a lively rhythm.
Kannar Khell, nurse a Gaudda tribal dance was just one of many colourful performances by men and women of the local Gaudda community at the launch of Goencho Mull Avaz, a book on the Gaudda tribal culture by Joao Fernandes on 28th April at Quepem.
The Dhalo dance was performed next, a thanksgiving for a good harvest. Two lines of women with hands woven around each others' waists dance to and fro. The fugddi is is a quick paced circular dance. The Intrumez performance, a unique Gauddi tradition, would take place during weddings and chapel feasts. The esre is an invocation and blessing for a newly wedded couple. At the book launch event it was performed as the guests entered the venue.
The Gauddi sari or kapodd, worn by the women, has a distinct red and white pattern. The denttli, a knot for the pallu (sari end) which is usually thrown loosely over the shoulder, ensures that it doesn't come undone when working in the paddy fields. Its hem is knee high, also a practical necessity.
A line of Dhalo dancers
Jaki 'Nadd' Fernandes, a bespectacled and bald man, played the madhallem (double-ended drum), gumot and kasallem (cymbals). Inacinha Fernandes, 75, showed great stamina as she sang her heart out. There was a friendly informal spirit in the Intrumez singing. The drummers went off beat at one point and were scolded by the singing women.
After many years of activism for his community through GAKUVED , a body of Gaudda, Kunbi, Velip and Dhangar tribes, and the Christian Adivasi group, Joao Fernandes, a stalwart of the Gaudda community of Ambaulim, Quepem, wanted to do more to document and preserve their tribal culture. He had been recording the Gauddi songs and dances since 1993.
"I am proud to be a Gauddo," said Joao, a practising lawyer. "We must progress through education and we must also preserve our songs. There is mention of various trees and herbs in our songs. The kindall, rhumodd…these are our medicines. The smell of the earth and water of the hills, these are all embodied in our songs. These are all our wealth and we must safeguard them. Look at our mothers are strong, they can sing and dance even in their seventies."
The book contains the lyrics of the songs and commentary by Joao. Colourful photographs of the dances and rituals adorn the book and a glossary is also included. The text is in the Devanagri script, but great care has been taken to ensure that the phonetics of the Gaudda dialect are kept intact. The book has been published with support from the Department of Art & Culture.
Vincy Quadros, a Konkani writer, spoke on the book. "This book has opened doors to this heritage. People who do not know their heritage are like trees without roots. The dominance of the English language often takes people away from their roots. Joao has recorded the songs of his village, but many more songs exist in other villages and they too must be documented."
Pobre Fernandes, a poet, observed that in Dandeli, Karnataka, the tribals there still wear flowers in their hair and sport a tikli on their forehead when they go for mass, but in Goa tribal people shy from these traditions.
Joao Fernandes (extreme right) with musicians and singers
"After harvesting the women would all break into song and dance and their tiredness would go away," said Pobre. "All villagers used to coordinate the harvesting of their parcels of land, so that all benefitted. Today there is no unity, we have become selfish, we harvest without thinking of the neighbour. If he cannot harvest along with me, his fields will be trampled by cows. In the past we used to consider each other's needs."
Josefa Fernandes, a village elder, when asked to speak, broke into song. She sang of getting married, of carrying pez (rice gruel) to the paddy fields, and of her father who worked hard to bring them up. If the world is to be made a better place, let's grow our fields, she sang.
Pundalik Naik, President of Goa Konkani Academy, noted that at the evening's dances there were teenagers dancing along with the older men and women, an encouraging sign that the culture was being passed on to the next generations.  The Gauddas, the original settlers of Goa, are the true custodians and guardians of Konkani language, he said.
"We call our ancestors illiterate. But their methodical agriculture, their irrigation systems, the use of herbal medicine, and the ambil diet show that they were an advanced people," said Naik. He sang a line from a fugdi – "Hadd ek kudoll, mar re dempo, roi tulsi rompo" (Fetch a spade, dig a mound, plant a basil) – that showed they knew that tulsi plants kept away mosquitoes.  He also urged the temple and church authorities to allow the tribal people to continue with their traditions like maandd (ritual space), devchar (spirit) and sur-rontt (offering to spirits), as Hinduism and Christianity should accept people along with their original cultures.
.
.
.