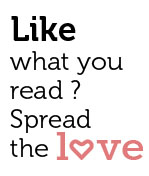 Share
We'll let you in on a little secret. We had other plans for our cover story this edition. But when news hit that Pope Benedict XVI planned to become the first pontiff in six centuries to abdicate the papacy, we understood it was time to shift gears. The reason is simple: Nowhere in India are the goings on of the Vatican more important than in Goa, the state with the largest percentage of Roman Catholics (26 percent). We decided to make this our cover story because we know it is close to the hearts of many of our readers – and because of the extraordinary nature of the pope's decision.
We try to make sure that Goa Streets has a healthy balance of 'serious' and 'fun' stories each week. So in addition to our cover story on the pope, we're also focusing on Valentine's Day, which is a lot of fun by any measure. Aside from the recommendations of sex columnist Acaricia May for Valentine's Day, we bring you the results of our Goa Streets Valentine's Day Love Story Contest – and we offer up hearty congratulations to all the winners! In addition, take a look at our useful advice on where to party this Valentine's Day in a section called "clubbing and loving." Once all the loving and clubbing is done and you decide to tie the knot, be sure to see our piece on the thriving business of wedding photography in Goa.
Also of note in this issue are the fascinating words of Victor Hugo Gomes, the founder of Goa Chitra and the state's premier collector and preserver of priceless ethnographic artefacts. Speaking of heritage, be sure not to miss our story on the sad state of some of the most important heritage sites in Goa – and the urgent attention that's needed to stop the tide of destruction. Roland Martins, the state's undisputed consumer rights guru, tells us in this edition exactly how we can protect ourselves against unscrupulous business predators. And on these pages we take an in depth look at the village of Utorda – the first in what we hope will be a long series of stories about Goan villages and their people and traditions.
Through it all, we hope our readers will find our comprehensive listings on what's happening in Goa to be useful. We're here to tell it like it is, to engage and entertain, to enlighten and inform. Enjoy – and Happy Valentine's Day to all!
.
.
.