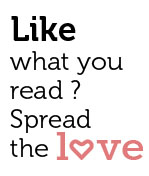 Share
Electrifying The Season With An Off-Beat Twist
If you told your buddies that you weren't really looking forward to 'the scene this season' and they gave you a 'what's-come-over-you' look, know that you haven't flipped a lid. Sometimes you need to change things a bit, leave the haze of parties and beach trips behind and do things a little differently. Instead of hopping from one bar to the next, one dinner plate to subsequent serving for lunch, take a shot at some fun, unusual things to do this coming season.
Crash a wedding
This is the season of weddings after all. You've probably been to one before, but there's something so exciting about doing things you're not meant to. Don't go with your entire gang of drunken buddies and avoid dressing like you want to kill the fashion sense of the season. But it's great to make random conversation with an interesting set of people, or ask the pretty girl or cute guy across the lawns for a dance. And then disappear into the night like Cinderella. Not before wishing the happy couple of course!
View the relics of St Francis Xavier
This happens only once in 10 years, so if your memory of last time's visit is fuzzy or if you've never been to it before, it's about time you did. The Catholic saint's body has been lying in state since it arrived in Goa in May 1542! Despite two burials after his death, St Francis Xavier's body was found to be incorrupt until the end of the 17th century. It was in the 19th century that the current cycle of decennial expositions began. This year, it will be held between November 22 and January 04.
Contact: 0832 2284710
Website: sfxexposition2014.com
Jump through the tides on a Jet Ski
One may call Baga commercial and crowded but it sure is the hub of all the water sporting action you can seek in Goa. All you have to do is put on the life jacket, stay put on the Jet Ski as it hits the water, and keep up the balance as you ride through the tides. The splashes of water, the adrenaline rush, and the thrill-spilling speed maybe too mainstream, but are worth indulging in this season.
Website: www.atlantiswatersports.com
Learn how to water ski
We've all seen the parasailors, the jet skiers and the banana boat riders, and we've lost our twinge of jealousy having done it ourselves. Now it's time to get a little more adventurous and ski on water. Get in touch with any one of the numerous water sports companies along the coast and feel the adrenaline rush as a cable pulls you along on skis behind a speeding boat.
Website: www.atlantiswatersports.com
Witness a Combat Cage Fight
In late November, Goa will see a new, different kind of entertainment. Combining a variety of martial arts, the Combat Cage Fight at Tito's Courtyard promises to showcase the complexity and beauty of self-defence skills surrounded by the vibe of Goa's nightlife that we know and love. With six bouts, one including women fighters, this unusual event is set to leave a mark this season.
Tito's Courtyard – 0832 2275028, 2276154, +91 9822765002.
Saunta Vaddo, Tito's Lane, Calangute Road, Baga. Website: www.titos.in
Volunteer at an old age home, orphanage or kennel 
When you think of it, there's a lot for you to be grateful about. Sometimes we need to share that with those who haven't got very much. Instead of wasting those semester breaks in the company of your PlayStation or exhausting your excess compulsory leaves expanding in front of the television, leave a little room for some volunteering. Lend a listening ear at an old age home, play some music for children at an orphanage or hand out some much awaited tummy rubs at your nearest pound.
Cheer on FC Goa at an ISL match 
Yes, this is not the Premier League and yes, our standard of football has yards to go, but haters will be haters and we've got to start somewhere. The Indian Super League has proved an excellent way for domestic football to get going. So grab your pom poms, banners and jerseys and head to the Jawaharlal Nehru Stadium in Fatorda to watch veteran international players show off their skills right here at home.
Tickets at www.bookmyshow.com
Tour crib county
Where else in India can you take a leisurely walk or drive in your pyjamas and see nativity scenes that sometimes reflect completely disconnected themes? Across Goa, Christmas is celebrated with much revelry, but it's the competition of the cribs in south Goa that can make your celebrations a little different. From Christmas trees made of straws depicting concern for the environment to banners with social messages, and some very traditional ones, the creativity never ends.
Make your own guitar
Thought you were cool when you made your own Hallowe'en costume? Think cooler when you make your own musical instrument. Join Chris Horton at Jungle Guitars in Baga, where he shows you how to build classical or steel string guitars from scratch over 15 days. With more than 20 years of experience, he will take you through its construction, from choosing the wood to varnishing. It might be a bit heavy on the pocket, but how many people do you know can boast of such an achievement?
Contact Chris Horton. +91 9823565117,+91 8308162326.
Website: www.jungleguitars.com
Whip up a storm with culinary classes
After the success of Masterchef Australia, pretty much everyone thinks they can throw a few ingredients into a pan and receive gushing compliments. Learn how to do things the right way with some classes in your favourite style of cuisine. With the season of giving coming up, you can ready yourself to lay out the perfect spread for family and friends.
Website: www.cookingclassesgoa.com,
www.ritasgourmetgoa.com
Discover the Story of Light
Here's an artsy version of all the incomprehensible physics quips from the Big Bang Theory. The Story of Light Festival from January 14-18, 2015, will throw cross-disciplinary scientists, artists and philosophers together to translate quantum physics and the universe into exhibits, workshops and installations around a planned pedestrian route in Panjim.
Website:www.thestoryoflight.org
Give your insides a makeover
Did you ever think that maybe your internal system – that effectively keeps you alive – might need a little overhauling during party season? For all the tightrope walks you put it through, hopping from one party to the next, it needs a bit of rest and relaxation. Head to a detox centre, and we're not talking about illegal substances here. Most offer detoxification programmes focusing on rejuvenation, cleansing and stress reduction based on the ancient Indian science of ayurveda. It might be a bit rigorous, but believe me, your body will thank you for it.
Juggle me joy
If everything goes according to plan as it has been over the last six years, juggling convention InJuCo might return to Goa in January next year. If you're expecting clowns throwing striped balls or oranges in the air, you're highly mistaken. Here, a variety of performance artists showcase everything from the popular trapeze, acrobatics and hoola hoop to lesser known but equally mindnumbing arts such as poi, kalari payattu and acro-balance. The non-profit event features artists, some with strange names such as funny man Mr Banana and escape artist Monsieur Gusto, from all over the world.
Website: www.injuco.org
Walk back in time
You could uncover a lost world in Panjim just by looking a little closer to the signs. If you nodded off in class while the History teacher droned on, you're guaranteed to be snapped wide awake by this activity. Take a walk with the Goa Heritage Action Group, which organises tours in the state's capital city and points out bits of the past you would never have seen otherwise. You're sure to have several 'aha' moments that reconnect with a dusty old schoolbook.
Tel: +91-832-245-9109
Website: www. goaheritage.in
Gardening glory
Stop complaining about the price of vegetables in the market and grow some of your own. It's the perfect run up to making your New Year's resolutions by getting in the groove and then committing to it long-term. You'll get a bit of a workout in – bending over, raking, digging – and you'll be eating fresh, organic veggies without those disease inducing pesticides. Green Essentials' website even provides a calendar to help you schedule your gardening tasks.
Tel. 99606-43245/0832-2443124
Email: info@greenessentials.in
Website: www.greenessentials.in
Loosen your tongue
No, don't hit the bottle. Sign up for a language course and learn how to say your favourite phrases a different way. There are many foreign language institutes in Goa, but there are also many that teach Indian languages. With travel a favourite activity among the middle class these days, learning a new language will help you make your way to the core of the destinations you've always wanted to see and the cultures that have never stopped intriguing you.
Whatever it is, choose to do something that's not run-of-the-mill, whatever age you're at. You owe it yourself to be able to look back at experiences you can remember and learn from, not just (although equally fun!) days and nights of partying that turn into one long blur.