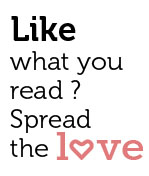 Share
Is it just me, prostate  or does everyone and their mother now have a fancy phone?
Lillian D'Cruz shows off her shiny new Alcatel smart phone she bought barely a day ago. "It has amazing features," says the 30s something mother of one, who has joined the legions of Goans who simply can't do without a phone that video streams and net surfs and Facebook chats and Shazams a song. The irony is that just a year ago she was dead against all "smart" devices. "Don't buy a touch-screen phone," she told her friends, believing they were nothing but problems.
Today she stands converted. Her new Alcatel, bought at a price of around Rs 12,000, is testimony not just to the all pervading power of smartphone technology but also to how Indian and Chinese (Alcatel is Hong Kong-based) companies are keeping up with rivals like Apple and Samsung in a fast-paced game.
Smartphone usage in Goa, like much of the rest of the country, can only be described as an explosion. Have you noticed? People who were walking around with a dinky little Nokia last week this week are sporting an oversized Samsung Galaxy Note. Your 75-year-old grandmother has suddenly decided to download Viber on her new I-Phone. All those who thought they had some kind special status because of their fancy smartphones in Goa now find themselves in the company of a gazillion others.
What's happening here? And how can so many people afford it?
For one, lots of folks, like Lillian D'Cruz, are opting for less expensive smartphones. Others are buying phones on credit, with manufacturers offering interest-free financing and long-term payment plans. These days you don't really have to be able to afford a smartphone to have one.
A fisherman checks out his phone while standing right on the edge of the boat
As Lillian showed off her phone to a group of friends, boasting about the camera and functionality of the applications, some of her friends rolled their eyes. For those who had bought their phones much earlier, seeing a companion join the fold so late and gushing over its features had only one reaction: "Duh!"
Defined as a cellular phone that is able to perform many of the functions of a computer, typically having a relatively large screen and an operating system capable of running general-purpose applications, smartphones today are the primary gateway to the Internet and popular social networking sites like Facebook, Twitter, not to mention peer-to-peer messaging services like "Whatsapp".
A large percentage of the smartphones in Goa are made by companies such as Samsung, Sony and Motorola, which use the popular smartphone platform Android. Apple's I-Phone has less penetration, but is making fast inroads in Goa and throughout India.
According to a new study by Nielsen India, there are some 51 million smartphone users in urban India today, an 89% increase from 2012, when there were just 27 million users. The study also reveals that the biggest spike is in the youngest age group between 16 to 18 years, where user penetration has gone from 5% in 2012 to 22% this year, a four-fold increase.
Goa is no different. For a state that has the highest per capita income in the country, the state behaves like the rest of the metro cities of India rather than a tier-III city when it comes to buying preferences. There could be as many as 13-lakh mobile phones doing the rounds in the state with a population of around 15-16 lakh.
A local woman at play with her phone
Vishal Lobo, a phone dealer in Goa, said that a mobile phone was now such a necessity that even people from low income groups pool together resources to buy one.
"The phone has become such a necessity now that all adults have a mobile phone. I would say that over 90% of the state's adult population has a mobile phone, with a large percentage being smartphones," he said.
He added, however, that the surge toward smartphones has tapered slightly because even many feature phones (as the old cell phones are now called) now have some of the most popular 'apps.'
"Earlier it was just smartphones. But now even phones within Rs 5,000 give access to Facebook and Whatsapp. These are crucial features, so many go in for these phones below Rs 5,000," he said.
But that hasn't stopped the smartphone boom. He said as many as 30% of all phone users in Goa are now smartphone users, a figure he said would only grow higher.
A group of boys taking a photo during a sunset at the Candolim beach
A lot of the growth of high-end phone usage is due to easy finance. "There are schemes floated by the company wherein the company pays the interest," Lobo said.
"The biggest demand is for phones between Rs 12,000 to 15,000 but there are others who go in for phones even costing up to Rs 30,000 and above," he added. Before 2011, really only the elite could afford a smartphone because of their stiff prices.
What exactly are youngsters looking for in a smartphone?
"The only reason why I'm taking to a smartphone is because of Whatsapp. All my friends are there, they've made a group where they share common messages. I don't want to be missing out," said Shruti Kansar, who just graduated college.
There's no doubt that Indians long for phones and are willing to compromise on quality for a lesser price. This may help explain the spectacular rise of Micromax, an Indian company that launched an array of phones for the Indian market a couple of years ago at jaw-droppingly low rates.
"Micromax has been among the first smartphone manufacturers in the country to capitalize on this changing trend by making technology more affordable for the masses," Rahul Sharma, co-founder of Micromax, recently told reporters.  Micromax is second only to Samsung when it comes to market share in India and has made it precisely because of its pricing.
Several Indian and Chinese companies like Micromax, Karbonn, Lava, Xolo and Alcatel have now begun marketing low-end smartphones along with tablet devices that seek to woo the cost-conscious Indian buyer.
Checking out the new Samsung arrivals
Samsung understood this Indian phenomenon early in the game, when it launched its smartphone Galaxy Y. "Y denoted young," said Lobo, the smartphone dealer. "Being sold at a very reasonable price of Rs 6,000 when it first went on sale nearly three years ago and offering most of the functions that any other smartphone running the same operating system could, it was a huge hit."
Evidence of the smartphone revolution is found in the ample number of mobile phone shops that have sprung up around Goa's towns. Shops that once sold garments, hosiery, collectibles and food items have shifted to selling and repairing mobile phones and other electronics.
Of course, not all are enamoured of the smartphone revolution.
"I'm a smartphone user myself, but am frustrated at the lack of good quality phones with a physical keypad. For a person who requires to do a lot of typing and sending newsbits as soon as possible, it is impossible to do on a touch screen pad," said Neswin Almeida, a journalist.
"I've searched all the Internet forums, foraging for tidbits to see if any phones with a physical qwerty were available, but to no avail," he said, adding that his other option was Blackberry, which has now gained the reputation of being outdated and overpriced (despite launching new touch screen phones themselves).
Lineup the Samsun phone to hit the market
At the forefront of opposition to the smartphone revolution are the parents of youngsters who are glued to their phones.
"When studying, they are on the phone, when eating they are on the phone, when sleeping, they are on the phone, at a social gathering, they are on the phone," said Matthew D'Souza, a parent of a just-out-of-college kid.
Such grumbling will continue and perhaps even grow. But it's not likely to stop the revolution.