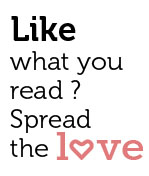 Share
Capturing The Colour And Magnificence of Indian Weddings
It's entirely possible that no other human being on earth has experienced a greater variety of Indian wedding traditions than Goa-based photographer Sephi Bergerson. His stunning new coffee table book, Behind the Indian Veil – A Journey Through Weddings In India, order launched recently in New Delhi by famed author and diplomat Shashi Tharoor, ask lays out Sephi's extraordinary 7-year journey through the uncharted wedding traditions of India. The result is a visual extravaganza that reveals both the similarities and differences in Indian wedding traditions, whose grand celebrations are clearly among the most fantastic and colourful in the world.
The book "is nothing less than a true work of love," Sephi explains.
The award-winning photographer (recognised as one of the best in this part of the world), has lived in India for more than 13 years, more than half of which have been devoted to this project. As he travelled the length and breadth of India, he was invited into sacred places and intimate moments normally inaccessible to outsiders, witnessing traditions buried deep in the subconscious of India. The incredible array of stories he was able to capture reveals cultures, traditions, and legacies as complex and diverse as India herself.
Behind The Indian Veil features images and written stories from a vast assortment of Indian communities: Tamil Brahmin, Bengali, Sikh, Hindu Punjabi, Hyderabadi Muslim, Rajput, Kashmiri Pandit, Ladakhi Buddhist, Syrian Christian, Zoroastrian Parsi, Dawoodi Bhora, and Kodava Coorg. And, of course, Behind The Indian Veil displays enchanting photos from Goan weddings as well.
Sephi Bergerson (middle), with his wife Shefi and Dr. Shashi Tharoor.
The lavishly produced hard-cover coffee table book brings the beauty of India's wedding traditions, its people and its amazing stories into stunning focus.
An Aug. 29 launch at the stylish New Delhi restaurant Olive Qutub was "more like a crazy party that lasted until past midnight," Sephi says. In attendance were friends of Sephi, invitees from the Indian wedding industry, the fashion world, the literary fraternity, colleague photographers and many others. Dr. Shashi Tharoor, the bestselling author of 15 books and former under-secretary general of the United Nations, officially launched the book.
Behind the Indian Veil – A Journey Through Weddings in India, was funded in part by a crowd-sourcing campaign that began last year. Media coverage of the book has been expansive, and folks from around India and beyond are picking up copies.
The book can be ordered by visiting Sephi's website or searching for it on Amazon.