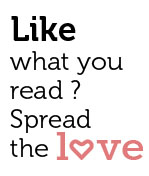 Share
The Corner
Felicitating Diksha Singh, order Femina Miss India 2015 – Miss Body Beautiful
Its Fashion time again at The Park, Calangute !!!!
Mixing it up with music and fashion – The Park at Calangute is set again to witness a series of fashion Nites.
First Saturday Fashion Nite by 'Media Waves' in association with 'Real Drinks' will be on 18th Apr 2015 at 'The Park' showcasing the deigns of Melina Colaso and Kiran Naik.
Melina will be displaying her summer collections while Kiran displaying her fusion mix. Fashion show to be followed by entertainment by DJ Collin.
Diksha Singh, from Goa who won the Miss Body Beautiful subtitle in the recent Femina Miss India 2015 will be felicitated during Saturday Fashion Nite at The Park, Calangute.
The objective of Saturday Fashion Nite is to promote up and coming talented designers and models and giving them a platform to show case their talents.
Note: The Corner is  a regular space where businesses, entrepreneurs and all others with noteworthy projects can 'Strut their stuff'