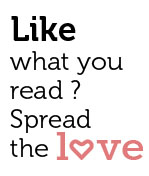 Share
How He Died Takes A Back Seat To The Inflamed Passions Of Those He Left Behind
And Officials' Serious Bungling Of The Case's Aftermath Hasn't Helped Matters
If you listen to officials, Father Bismarque Dias, one of Goa's most outspoken activists, died by accident. If you believe family, fellow activists and at least one major newspaper, the appearance of his lifeless body floating in the Mandovi River is an unmistakable case of cold-blooded murder.
While the truth has yet to be established definitively, several realities seem undeniable. First, that the death and its aftermath have been badly mishandled by Goa's top officials, who were late in handing the case to the Crime Branch and who fanned inflamed passions by detaining hundreds of protesters without real cause. Second, that all those who claim to know with absolute certainty that the 53-year-old Catholic priest (albeit a non-functioning one) was murdered would be well-advised to await the investigation's conclusions. Third, that the episode has damaged the BJP-led pro-development government, bolstered the cause of all those opposing mega-projects from Ticacol to Tuem to Corlim, and exposed deep rifts in Goan society between those who see the state falling prey to an unholy business-government alliance and all those who believe the current government led by Laxmikant Parsekar deserves a chance to take its economic and political agenda forward.
"I am very sympathetic to Fr Bismarque's family, but things have been blown out of proportion. I don't mind meeting all the demands of the protesters but they should make it clear what they want," Parsekar told reporters a day after more than 300 protesters were bundled into vans and taken to a police station where they were later released without being charged.
"If your intention is to defy prohibitory orders, you have to be prepared to spend a few hours in a police lock up," Parsekar said.
And yet, the decision to arrest the protesters at a Nov. 21 protest in Panjim (not far from the venue of the International Film Festival of India, which had begun a day earlier) reflected the same tone deafness that characterised the original move to close the case even before a full crime investigation could be conducted.
Officials had said a criminal probe was unnecessary because of a lack of evidence of foul play. But considering that Bismarque was found in the water – and that a person can be murdered by holding their head under water withoutoutward marks of injury – and considering that Bismarque was the target of known death threats, the "lack of physical evidence" was insufficient to preclude a crime probe. (The subsequent discovery of a blood-stained vest at the site where Bismarque was last seen is one of the many elements that requires further investigation).
That the government, in the end, agreed to hand over the case to the Crime Branch, after a series of heated protests, underscored both officials' desire to put the case behind them and the effectiveness of the activists' campaign, which has included candlelight vigils in villages and, in a noteworthy spectacle, the wearing of black T Shirts and waving of black flags at an FC Goa football match. If authorities' goal was to prevent Bismarque's death from obtaining "legs" by refusing a criminal investigation, they badly miscalculated in this age of Facebook, where popular discontent can spread like wildfire.The controversy has shifted from a debate over how Bismarque died to outrage over the government's perceived stifling of dissent.
Father Bismarque Dias
Complicating matters is the perception that the Bismarque case is becoming a catch-all cause for all those with grievances against the government, with little regard for the paramount question at hand: Was a brave son of Goa murdered for standing up to the state's most powerful forces?
"I have realised that that they (the various groups working for the cause of Fr Bismarque) are not working unitedly, and are actually working against each other. I did try to get them together, but I now realise that there are sinister forces at work among these groups. Worse, they are not working in the interests of Bismarque Dias or his family, but rather to carry their own agenda forward," said Kennedy Afonso, a staunch Bismarque supporter who has spent many hours trying to unearth clues to what he believes was a murder. In the latest development, the Crime Branch has indicated it will seek to require lie detection tests for the two teenage boys who were last seen with Bismarque (though it must be noted that these tests are far from full-proof, with an ability to distinguish lying from truth telling at rates above chance but well below perfection).
One voice questioning the popular narrative that the death was a murder followed by an elaborate cover-up is singer Hema Sardesai, who penned an article in The Goan Everyday describing what she said was her close relationship with Bismarque and saying he was depressed.
"He (Bismarque) told me that he had been on antidepressants since he renounced his priesthood. I was shocked and worried because I had been on that path myself… I assured him that I would do all I can to make sure he finds peace," Sardesaiwrote.
Sardesai's piece seemed to stoke more passions than it quelled, coming forth with such personal observations in this politically-charged atmosphere (which this past week included the departure of BJP politician Laurel Abranches from the party in protest over what he called the "harsh and arrogant" police handing of the Bismarque protesters in Panjim).
Given Bismarque's constant smile and never-ceasing energy, it was difficult for those who knew him to believe he was depressed. Even so, emotional difficulties might help explain why Bismarque found himself on a river's edge drinking beer with two teenagers late at night, but they shed no light on why he was never heard from again.
The Chief Minister has promised a report on the "viscera analysis" of Bismarque within two weeks and said the government is doing everything it can to solve the case and ensure the investigation is seen as fair. It seems Parsekar is finally understanding the ultimate truth behind this tragedy: that perception matters as much as reality.