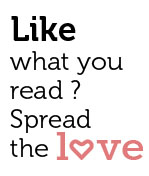 Share
Ask anyone to sing a Konkani song, help and they are bound to hum a Chris Perry oldie, price sung by the famed Goan nightingale Lorna. She is undoubtedly the most well known female singer in Goa. But musical talent abounds in Goa, and the new princesses of music are growing all around us. In this issue we meet a few of the new girls of music.
Continuing on our walk down the dark side after investigating scam ads in our last issue, our super sleuth Pedro went probing the dark alleyways where tantra masters lurk. He brings us a firsthand report of what happens when you respond to an advertisement that claims to solve all your problems through black magic.
Goa keeps producing artists with a fascinating bent of mind. Norman Tagore's preferred weapon of choice is the spray can, and we dare say Andy Warhol is his patron saint. He talks about his work and a disturbing period in his life.
The rains are here, and Richa Narvekar has the best spots for cuddling up as the thunder does its thing. If your belly is rumbling too, there's our food story on Florentine, a favourite for chicken cafreal.
Charlane Pereira checked out some of Goa's lensmen to bring us some great photos from their DSLRs. Christina Fernandes talks about her experience in the making of her photo-book 'Passion In Paradise'.
.
.
.
As the monsoons settle in, warm yourself at Goa's best restaurants and hangouts, as they cook up the rainy-day specials. And keep reading Goa Streets.