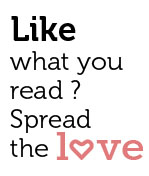 Share
Goan Chief Minister's Performance Not Exactly Terrible
Goa Streets Give Him a "B"
It's been seven months since Laxmikant Parsekar, the lacklustre, unknown and decidedly unproven politician from Pernem, became chief minister of Goa.  So how's he doing so far?
The truth is that this man, small in stature, thin in experience and suffering from a relatively severe case of foot-in-mouth syndrome, has NOT done a terrible job since he assumed the reins of power of one of India's richest states in November 2014.
It must be noted that many of his accomplishments – a better road network, a chipping away of the garbage menace, some innovative tourism initiatives – were planned well before his ascent to power. That said, it's hard to deny him at least some of the credit, considering that the improvements are taking place on his watch. It's also clear Goa is making a concerted effort to improve its infrastructure.
Whether it's too little, too late is another question – given the tens of thousands of tourists who have opted to stay away from Goa in recent months because of the ubiquitous garbage lining the roadsides, the overcrowded beaches, the rising crime and the growing impression that a once pristine beach destination has been overwhelmed.
No one believes corruption in Goa is any less now than at any time in the past, and highly public promises – from removing river casinos to reducing the value added tax on petrol – have gone unrealized. And a feeling persists that Parsekar is at heart nothing more than a caretaker, carrying forth some ambitious projects initiated by his predecessor, national Defence Minister Manohar Parrikar. Social and environmental activists have been bitterly disappointed, the lokayukta anti-curruption ombudsman is non-existent, and the State Information Commission is all-but defunct.
Laxmikant Parsekar taking charge as Goa's new Chief Minister
Nevertheless, Goa remains a bright spot in an economically ascendant nation – one of the few places on the sub-continent where women are at ease to wear what they please, where people can breathe freely, where an easy-going attitude still holds sway.  After two or more disappointing tourist seasons, a real-estate market undergoing a correction, and a mining shutdown that's taken a toll on the economy, Goa seems to be on the rise once again. Restaurants and resorts are seeing more patrons, confidence is returning (albeit slowly) to real estate and other sectors, and a more controlled, responsible version of mining is expected to start soon.
For these and other reasons, Goa Streets gives Chief Minister Laxmikant Parsekar a "B" for his stewardship of the state to date. Lots of room for improvement, to be sure, but things are not looking all that bad, either.
Parsekar will this weekend host BJP President Amit Shah, and the reception the party stalwart receives will be a crucial bellwether of how things are going for the party. Even Parsekar's most ardent admirers will admit it's been a roller coaster ride for the leader from Pernem. From being the butt of hilarious memes circulating on Whatsapp to having a minister from his cabinet go 'missing', Parsekar has – even his critics admit it –  managed to weather the storm. So far.
That in itself is an impressive accomplishment, considering some of the "interesting" statements he's made.
"The Chief Minister has never held back from expressing his very controversial mindset on various issues. Even as Goans were recovering from his statement in a local weekly that queried 'if tourists ask for drugs, what can we do?' his views on the differently abled being 'mistakes of God' brought Goa into the limelight on national TV. It was then the turn of the striking nurses to receive the benefit of the CM's sagacious advice to stay out of the sun lest they get dark and fail to get 'proposals'," said Father Eremito Rebelo, convenor of the Goans for Dabolim and the most vocal critic of the Parsekar government.
For his part, Parsekar fueled the fire with his comments that he had asked Environment Minister Alina Saldanha to "shut her mouth" when she complained that she was being misquoted by the press on the vexed issue of marinas.  For Parsekar, who thinks in Konkani but sometimes talks publicly in English, the translation doesn't always come out right.
Seven months back, Parsekar quite literally woke up one morning to find himself in the chief minister's chair. Much was spoken about how he would be unable to fit into Parrikar's shoes.
In Goa, success of governments relies largely on how a chief minister can rein in his ministers and MLAs, whose biggest weapon lies in threatening to embarrass the government and force it to spend its energy fire-fighting, rather than on constructive work.
On this front, Parsekar seems to have done reasonably well. Road projects begun earlier by the previous chief minister are now seeing the light of day, with a whole slew of them being inaugurated to mark the birthday of Tourism Minister Dilip Parulekar. Teams of bag-toting canvassers are roaming the state collecting garbage on the roadside. Goa Tourism seems to be finally getting its act together on instituting initiatives that were first promised by Parrikar, including beach cleaning and better facilities and attractions for tourists (see the Goa Streets story on seaplanes on the Mandovi).
It's clear Parsekar's biggest challenges are ahead of him. Opposition to marinas is one of the big ones. Caught between her constituency, which wants her to oppose the government's move to allow two marinas in the state, Alina has been making 'noises' that she's against marinas without actually doing much to prevent them.
Alina's mildness is not necessarily the norm in Goa, however. San Andre legislator Vishnu Wagh is certainly far from "mild", and the same applies to Calangute's Michael Lobo, who speaks his mind freely, even when it's clearly at odds with the powers that be.
None of this seems to have affected Parsekar, however. The chief minister at times seems downright bold when taking questions from journalists at press conferences.
"Obviously, it is an embarrassment!" he thundered when asked whether the 'missing' Mickky Pacheco, who was till recently the minister for Rural Development, was an embarrassment to him.
It was a rare moment that revealed Parsekar's willingness to call a spade a spade.
On the beef issue, too, Parsekar showed no hesitation when he said that in Goa, banning beef would be decidedly inappropriate, considering that it's a crucial part of the cuisine of Goa's minorities.
The first big test of government came during the budget session of the legislative assembly. Parsekar delivered a budget that didn't offer much fodder to debate about.
"To be fair, all hell hasn't broken loose under Parsekar. No doubt he hasn't taken any bold decisions and has only continued what was earlier decided. I would give him marks for at least being the maintenance guy who has kept water flowing in our pipes and roads that are good enough drive on," said Johan Rodrigues, a young professional.
Government officials, for their part, are relishing their newfound freedom – a clear departure from the dictates of 'taskmaster' Parrikar.
"It gives us more space to work and we can get more work done," said a government official who didn't wish to be named.
Parrikar had a reputation for being exceedingly demanding – one of the reasons he was tapped as a national leader but also a trait that earned him a label as 'autocratic."
There's no doubt Parsekar is more easy-going than Parrikar. But it's also clear he's benefitted from the principle of low expectations.
"Most people expected the government to totter and just barely make it through the remaining two years that it has to complete before fresh elections are declared, implementing what was already proposed," Rodrigues, the young professional, said.
The sector with the most gripes is undoubtedly tourism, from shack owners to taxi drivers to hotel owners, who on the back of a not-so-good season are complaining that the government is harassing them by confiscating beach beds, hacking extensions to shacks and "clearing the beaches of locals to make way for corporate hotels."
Parsekar's silence on these issues left many flummoxed and wondering whether he indeed has his hands on the steering wheel.
Still, with mining set to resume in the state, the government's hardly veiled support for projects such as the Tiracol golf course, and its promotion of high-end tourism and big-ticket infrastructure projects, there's little doubt where Parsekar's heart truly lies. Much like the Narendra Modi government at centre, it's with growth and development.