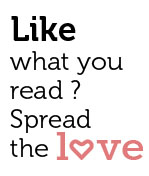 Share
OK, buy we know. It's not exactly conventional to run a cover story on gays in Goa. But we believe this is a truly interesting topic that merits our attention. Whatever your position is on this issue, patient we hope you will find our story on it informative and fair.
We'd like also to direct your attention to some of our other offerings in this edition of Goa Streets. No pun intended, view but we hope our story on home schooling in Goa will hit "home" with many parents. In this issue, we also offer you our take on the best and the worst of the legacy of 451 years of Portuguese rule in Goa. Instead of giving you dry statistics on the problem of dangerous roads in the state, we bring you the heart wrenching saga of one particular tragedy, told from the perspective of those most intimately involved.
At the same time, we take you inside "silent rave parties," an extraordinary phenomenon where party goers wear headphones to skirt noise regulations. We also tell you about the coolest musical smart phone apps and a hip book from one of Goa's most famous sons.
In between all these reads – some fun, some moving, some troubling (see our piece on the looting of Goa's Christian art heritage) – don't forget to check out our comprehensive listings on everything from the best restaurants to bars to clubs to beaches to family excursions.
We hope we are living up to our credo: Way Ahead.
The Goa Streets Team