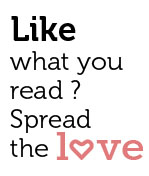 Share
Businessman Philanthropist Makes His Mark In Goa
Nitin Maganlal is a successful businessman, sickness philanthropist, active member of Lion's Club and a dedicated family man. This hard-working 56 year old has made a lasting impression on all those who know and admire him. Not too long ago, he sat down for an exclusive tête-à-tête with Goa Streets' Dr. Charlane Pereira e Rebello.
If you've lived a significant amount of time in Goa – and not spent most of it in a cave – then undoubtedly you've heard of Magsons, best known for its chain of high-end supermarkets in various points around the state. In fact, the Magsons brand and the Maganlal family are involved in quite a few businesses beyond grocery stores.
One of the Maganlal brothers, Kirit, runs the supermarket chain. Another brother, Raj, has been supplying fresh and frozen foods to 5-star hotels for decades. Ketan is into motor innovation products, plus track and adventure sports. And brother Nitin, the subject of this article, is involved in Indian sweets manufacture, real estate and food consultation.
It's not hard to ascertain that business is in the brothers' blood, especially if you consider that their father Jaisinh Maganlal was a mining pioneer, and their grandfather made a name for himself by importing Japanese, Chinese and German products.
Nitin's first food venture, back in 1987, started out with both veg and non-veg options, but it wasn't long before he recognized a niche for himself in strictly vegan offerings. Soon, he also forayed into the manufacturing and retail of milk products such as ice-cream, plus Indian sweets.
"It was my passion and then the agony of vegetarian people who were visiting Goa in the 1980s since no decent, clean homely vegan food was served. Later, their requests for sweets over meals gave me motivation to nudge into ice cream and mithais. I smile when I look back at the 20 plus years that have flown by. All is well."
A graduate of Food Management from Mumbai, Nitin, after nearly three decades of entrepreneurship, now has the luxury of sitting back somewhat and enjoying the fruits of his labour.
"My business works on remote, thanks to the wonderful staff force of mine. Most of my boys are with me for the last 15 years and more. Those who leave come back as they cannot adjust in other places," says a proud Nitin.
Nitin adds, "I call myself an all-round food critic – a very strong one if you ask me. Being a foodie, I respect all foods and churn some dishes in the kitchen. I love the Goan lifestyle and cuisine although I am yearning to settle overseas in my retirement years."
Inspired by the late Mr. Narendra Phadte, an industrial consultant, Nitin says, "I dedicate all my business achievements to him."
He recalls, "A few years back, I had booked a train ticket to Mumbai and boarded the Ernakulum train by mistake, as I had stood on the wrong platform. I ended up with better offers for the sourced product and I have been happy doing business with them ever since."
Despite being in this line for almost three decades, Nitin opines, "Twenty-eight years is a short time in business but for me it has been a lifetime. I practice consultancy and enjoy being a critic now."
A great philanthropist, Nitin explains, "Philanthropy is in our bloodline. We don't keep a note of our givings. They say the right hand should not know what the left is giving so we do what and where the need arises. Every individual should give back to the society irrespective of whether it has given us or not."
"Becoming a District Governor has been the biggest happiness in my life. My credit to my buddies, Vasudev Valawalker and Dr. Chandrakant Hiremath."
Maintaining a healthy work-life balance, Nitin says, "I kick out of bed by 6.30 am and bask in the aroma of a warm breakfast. This routine continues till 9 am as I screen correspondence, catch up on daily news, surf the net, etc. Business beckons and then the day just rolls by. Evenings are reserved for my family."
"Rita, my wife, is more than a diamond and she knows," Nitin says.
His elder son, Dr. Rikhit, is a radiologist practicing in Pune, and his younger son, Pranav is studying to become a commercial pilot.
"The hunt is on to search beautiful brides for my handsome sons," says the happy father.
With no immediate plans for further businesses, Nitin says, "It is time to devote myself to social causes. I definitely believe in making my dreams come true."
Asks who he now models himself after, he quips, "My mirror. Sadly, but true."
Though his sense of humour is never far away, Nitin does sound some serious notes as well.
"India is a place of umpteen opportunities," he says. "Anybody can make money legally provided he/she studies the market and works efficiently. The 'Make in India' campaign is going to need more and more entrepreneurs."
He recommends joining Lions Club to "improve networking" and says working "toward societal upliftment" must be paramount.
Nitin Maganlal has seamlessly combined entrepreneurship with working to make the world a better place. He knows this recipe worked for him, and believes it can work for all of India.