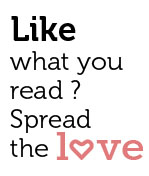 Share
Introduces Summer Camp For Kids
Gift your child an enriching experience this summer. Help them discover a whole new way of enjoying their vacation with Zaara Wellness & Spa at Resort Rio as it introduces a Summer Camp for kids from 10th April – 10th May. Take your pick from the striking lineup of classes which have been carefully designed to offer children fun and unique experiences with an opportunity to explore their inner strength, meet new friends, discover new interests and create memories that last a lifetime.
Give them wings to fly and fight their own battle. Enroll them in Martial Arts, Self Defense, Karate, Wing – Chun or Tai – chi (moving meditation). Each of these courses have several benefits. By learning to defend yourself and the people around you, you give yourself the invaluable knowledge of self-preservation that may one day save your life. That's not all, the sense of confidence and freedom one garners can do wonders to your self-esteem. It is a perfect way to channelize their energies and help them strengthen their body and mind. If your kids love water, register them for the swimming classes. Let them beat the heat by staying active.
Commenting on this initiative, Mrs. Suvidha Nanodkar, Spa Manager, Zaara Spa & Wellness said "The summer camp is a wonderful opportunity for kids to keep their minds and bodies active. The unique teaching approach that our team adopts will help children evolve and discover themselves. We encourage parents to register their children for these courses so that the child benefits from the experience."
Let your kids have some fun as they learn something new this season. Go ahead, make their holidays fruitful.
? Date: 10th April – 10th May
? Fees: Rs. 4000/- per course
? Venue: Resort Rio, Tambudki, Arpora, Bardez Goa – 403 518.
? For timings/ more information please contact us at 91-832-2267300, 8888848106; info@zaaraspa.com