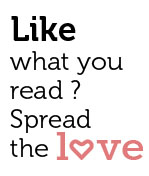 Share
Chef/Restaurateur Xavs Norr strikes again!
Having spent much of the past year in Goa, see I must admit I miss the food I grew up with in Delhi, nurse Gurgaon and Punjab. Even though Goa's restaurant scene is diverse and blessed with excellence in many quarters, I've been disappointed with much of the North Indian cuisine on offer here. It may taste OK, but where is the accuracy? All this changed on the night of Jan. 21, when I stepped into a new eatery on the Baga-Calangute stretch called Chandni Chowk.
As I entered, I felt right at home. With a blend of Punjabi tunes and music from Delhi-based rock bands like Parikrama and Advaita, the place resembled some of the North Indian restaurants I used to frequent in the national capital region. Then came a zest of charcoal and tandoori masala that captivated my senses. Served before you even order is a 'Bhindi Kurkure'  – deep fried okra and onions tossed in Chandni Chowk's signature chaat masala.
It was a promising start to an evening that only got better from there. Should any of this surprise me? No, not really. That's because Chandni Chowk is the latest venture of Xavs Norr, the incredibly talented and creative Goan chef/restaurateur who also runs Tin Tin in Vagator and Route 66 in Panjim. If you've been to either of these places, you would have known to expect greatness from Chandni Chowk as well.
Paneer Tikka
Next on my table was a platter of assorted kebabs, and I have to say Xavs totally nailed the malai tikka, chunks of chicken marinated in cream and garlic paste, roasted in a traditional tandoor and garnished with 'Kasturi methi' (fenugreek), fresh cream and chopped cilantro. It melted in my mouth. One marvellous detail was that both the varieties of seekh kebabs  were seasoned and marinated differently, and to perfection. Chandni Chowk hit the bull's eye with both the chicken tikka and its vegetarian cousin, the paneer tikka (made from home-made paneer).
At this point, something magical arrived. Who would have thought that something as simple as onion rings dunked in yogurt and chaat masala could be so splendid?
Assorted Kebab Platter
My table was soon topped with some of my favourite dishes from my years in North India, and a few I had never even tasted. I could smell Butter Chicken, Paneer Khurchan, Daal Makhani and Bhindi Amchuri along with assorted Indian breads. When I dove into the Butter Chicken, I stopped taking notes for this article because of this fact: It was among the top 5 Butter Chickens I had tasted anywhere, and by far the best in Goa (believe me, I have had A LOT of Butter Chicken).
As more dishes arrived, I was reminded of the food my mom cooks at home. Paneer Khurchan, home-made paneer cooked while stuck to the inside-edges of a deep pan and scraped out, was particularly nostalgic for me. Another flavourful memory is of the Dal Makhani. In good cooking, details matter, and I was pleased to see that tiny Delhi and Punjabi details like adding kidney beans and garnishing the dish with cilantro and butter were not ignored. The Bhindi Amchuri was cooked in a sour-tasting dried mango powder, something that I had never experienced before. I couldn't stop eating it.
It's extremely noteworthy that Xavs Norr, the man who serves up world-class Spanish tapas and delectable American beef burgers, is also behind the BEST BUTTER CHICKEN in Goa. Kudos Xavs! And viva Chandni Chowk!
Food: Some of the best North Indian in the state
Service: Zero complaints
Ambience: Inviting, unpretentious
Something Special: Hello! The Butter Chicken!
Contact: 096239 22796
Address: Nxt. to Infantaria, Baga Road