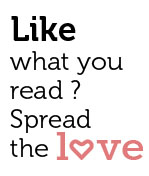 Share
Who Is Winning the Battle Over Goa's Would-Be New Airport?
The Answer Is Here
Now that the Mopa airport has overcome its biggest hurdle – obtaining an environmental clearance from a key central government committee – the question is, will it actually see the light of day?
One might say it depends on who you listen to. After all, Goa Chief Minister Laxmikant Parsekar says his Cabinet is about to approve the tender, the union government clearly is in favour of the project, tourism officials are fed up with having to compete with the Navy for use of the current Dabolim airport, and some of our state's most powerful actors, both in government and in business, have a vested interest in seeing it come to fruition.
And yet opponents, led by the NGO Federation of Rainbow Warriors, are mounting a fierce campaign to stop the project. They're preparing for a prolonged legal battle, saying the government has failed to properly consider environmental impact and abide by procedural requirements. Their arguments have been bolstered by those who say Goa simply doesn't need a second airport, not to mention a third one currently under construction in Maharashtra at Chipi-Parule, just over an hour's drive from the Goa border.
If one looks at the forest through the trees (provided there are any trees left at Mopa), it's not difficult to conclude who's winning the battle. Both the state and central governments clearly want to see this happen, as do powerful business interests in Goa and beyond. For now, at least, they are winning this epic fight.
Bottom line: if you're a betting person, bet on Mopa happening.
"Once the tender is floated, we should be able to finalise the successful bidder within three months and work should positively start after the monsoons next year," Chief Minister Parsekar told reporters who called on him after the clearance was granted by the Union Government's Ministry of Environment and Forest's Expert Appraisal Committee on Oct. 20.
Parsekar said the Goa cabinet will approve the tender document later this month or early next month after which the tender, called the Request for Proposals, will take place.
This controversy that has ignited the passions of so many Goans pits the government against activists, environmentalists against developers, farmers against politicians. With the pro-development forces of the BJP in power both at the state and national levels, and with powerful politicians (including, according to news accounts, the current chief minister) possessing personal interests in the Mopa project, the Mopa International Airport increasingly seems like a done deal. Still, one must remember that we're talking about India, not China, and ordinary citizens have ways of making their voices heard. That why the prediction that the airport will go forward is only that, a prediction.
Why shouldn't Goa have a second airport, say proponents, considering that the first one is run by the Indian Navy and is not available to commercial flights during peak morning hours? The project will bring thousands of jobs, much needed commerce and a robust boost to not just the proposed site at Pernem but also the Goan economy as a whole, proponents argue. So many things that can't happen now at the Navy-controlled airport at Dabolim – from installing hangars to increasing cargo transport to raising the number of flights – would now be possible, they add. And compared to other sites in Goa, this one's ecosystem is not particularly diverse or sensitive, the proponents insist.
"This year itself the airport is being subjected to restrictions for the second time … We have to constantly take up the matter with the Union Defence Minister, which is something we can do without," said travel operator Nilesh Shah, expressing exasperation with a series of constraints due to runway repair and other issues.
Opponents of the project smell a rat, with politicians supporting the airport to promote their own land investments and other interests. They say a second airport makes no financial sense in a state of Goa's size, and that Mopa's location at the far northern tip of the state rather than in the centre, as Dabolim is now, makes it more likely to serve Maharashtra than Goa. Farmers and other land owners were not compensated fairly when the site was acquired, they say, and now they point to new evidence of rich aluminium bauxite reserves at the site constituting a rich public resource that could never be exploited if a runway and terminals were built atop it. All that's in addition to rich water resources discovered beneath the proposed site.
The Rainbow Warriors raised two main concerns in their most recent submissions – that an environmental study report had missed out on hydro-geological features of the plateau at Mopa, without a single spring from the area being recorded in the study, and secondly that the terms of reference for the study had expired on May 31 this year.
The state government overrode their concerns in replies to the centre, which resulted in the granting of the environmental clearance.
Aviation experts offer an entirely different argument for scrapping Mopa.
Vito Gomes, a resident of Taleigao and Founder and Managing Director of Aviation Services Management argues that Mopa is simply unnecessary. He points out that in 2014 Goa received a total of 40,58,226 tourists (tourism department figures), of which 35,44,634 tourists were domestic and 5,13,592 were international. This is an average of 3,38,185 tourists a month by different means of transport – air, rail, road.
Dabolim airport recently underwent an upgrade where a new terminal building was built at a cost of Rs 345 crore, with the ability to handle 2,750 passengers in peak hours. Which means it can easily handle 27,500 passengers in 10 hours or 825,000 passengers in a month.
"If we compare that with current tourist arrivals, even assuming that all of them flew in by air, we are nowhere near what the new terminal capacity can handle in a 10-hour period. Yet, we are constantly told that the current Dabolim airport is saturated and cannot cater to the needs of the growing tourists arriving by air," Gomes said.
The land area is sufficient to expand the facilities and strengthen the existing airport infrastructure to accommodate parking bays, taxi tracks, cargo facilities, and other needs, he added.
Seeking to dismiss the argument that the proposed new airport will boost cargo handling, Gomes points out that Dabolim airport currently handles about 4000 tonnes of cargo every year. This is peanuts compared to other airports in India.
"Yet, the Chief Minister of Goa announced that Mopa is going to be a cargo airport. I was shocked. I looked at the statistics and looked again. I checked and found that neither Delhi nor Mumbai have a separate airport for cargo! In fact, there is no dedicated airport for cargo in all of India. So why does Goa need one? And that too so far away from the port of Mormugao," he asked.
"Am I missing something?" he added.
On the other hand charter operators complain about the severe restrictions on timings at the Goa airport, even without the Navy-imposed limits. Currently, for instance, the airport is closed between 10pm and 4am for runway repairs.
Ali Abbas Kirtali, the Aviation Contract Director of Pegas Touristik, Russia's biggest Charter operator, has said that a full time civil airport for Goa is a must if it wants to advertise itself as a tourism destination.
"Because this airport is also a military base, we cannot operate flights 24-hours, there are timing restrictions. It would also be better that there are two runways. The Goa airport gets very congested during peak hours," he said, noting also that in the absence of airline parking facilities, charter planes must fly to Bangalore just to park.
One government official speaking on the condition of anonymity, as his comments did not reflect his superiors' positions, said Mopa opponents need more weapons in their arsenal if they are to succeed.
"Environmental concerns never cut ice with regulators unless they are really serious. The opponents of the airport should insist on viability studies," the official said.
In the background to all this is the airport currently being constructed at Chipi, Maharashtra, not far from Goa. The project has been going on for years, but is approaching a relatively advanced state.
Tellingly, however, the Maharashtra Industrial Development Corporation, which is building that airport, has been asked to revisit its plans, especially in view of the fact that Mopa has been named as a bigger priority of the central government.
"The MIDC has been asked scale down operations and submit a fresh report on its viability," an official with the State Director of Civil Aviation said, adding that Goa needn't worry about any threat posed by Chipi.
One more reason to bet on Mopa.