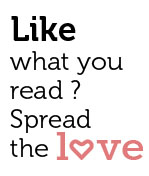 Share
Winston, try before and after
Lest we forget, here we are not the only species on the planet
Save The Date! Sunday, Oct. 25. Musical Brunch at Flying Dolphin in Calangute to Raise Money for Goa's Strays
This is a column on animal welfare – yet I commence by talking about the role of our species, the homo sapien, who are challenged to share this planet with other species such as birds, amphibians and all other creatures of the land and sea.
We humans are gifted with the rare ability to reason, and this allows us to make choices – good, bad, and everything in between. It is we humans who have been gifted with language and it is we who have the ability to put pen to paper, or finger to keyboard, to reach out to the multitudes who want to know, want to believe, want to learn.
It is with this intention, that I dedicate this week's article to the subject of human-animal conflict in an urban setting.
My wife Anika Noronha (who you may know from her singing gigs) and I help run an animal rescue centre in North Goa. The constant refrain we hear from villagers and city dwellers alike is, "do something about the stray dogs on the streets."  Other frequent comments include: "They are a nuisance!" "They bark and keep us awake at night…" "They frighten our children who are scared to go out and play." "The adults are scared to walk outside, or ride a two wheeler."
The Haven of Miracles Enclave, or H.O.M.E., founded by a young Goan woman named Ruth Walsh (who also sings!), Rakhi Puri, Savio DCruz, Anika and myself, along with our team of active volunteers, understand that these fears are not necessarily unfounded.
Yes, our street dogs live and move in packs, they are territorial in nature, and will guard their territories fiercely. But don't we humans share some of these traits? Are we not also protective and possessive of our homes, our children and our possessions?
Stray dogs who live on the streets do react with aggression if threatened, provoked or physically abused. Unlike their human counterparts who can speak and reason, when threatened street dogs have no other way of showing that they feel threatened.
The solution therefore, does not lie in obliterating every street dog and cat by culling them. It lies in us human beings using that precious gift called "reason," to understand the truths behind what we observe as an inconvenience.
The solution lies in not falling prey to the rationale that all street dogs are rabid and must therefore be killed (in fact a very tiny minority of dogs in Goa have been found to have rabies). The solution lies in first acknowledging that we are one of many species on this planet, intended to co-habit with others. In India, stray animals like cats and dogs have been around for centuries and reproduce at a rapid rate. They are a commonly seen backdrop of any village or street in this country and have nowhere else to go.
Yes, we crawled all the way to the top of the food chain and, as a popular science fiction Superhero once wisely said, "With great power, comes great responsibility…" It is our responsibility as human beings, not only to attend to our hierarchy of needs, but equally,  to tend to the needs of those not as privileged, be it other human beings or the myriad of other life forms around us.
The members of H.O.M.E are not asking that we all pledge our undying love for stray animals. But we are urging human beings to take tangible measures to regulate their population and help them when in distress. Our work at the rescue centre puts us in close contact with many heartbreaking cases. Take the instance where, in the span of just a week, H.O.M.E. rescued over a dozen dogs with deep, painful and life-threatening maggot wounds. Surely, these wounds didn't appear overnight – these dogs have been in somebody's neighbourhood for days, weeks or more, but have been ignored.  Some of these dogs, as young as three months old, have been badly wounded, stoned or beaten, to chase them away from sight. Indeed, it is not a pleasant sight to see an animal on the streets in distress. But to ignore it, or shoo it away in its painful condition, is cruel.
Fortunately, all of these dogs with maggot wounds and other injuries will be treated by an expert veterinarian or one of H.O.M.E's volunteers, at a clinic or on the street, depending on the severity of the wound. Most of these dogs will live to see another day, thanks to the timely rescue and medical attention given to them in the nick of time. Sadly, some may not.
It is our appeal to the people of Goa, to rid ourselves of apathy. You are human. You therefore have an unwritten, unspoken but very real responsibility that morally binds you to help these distressed animals. You only have to dial a number and call, when you see an animal on the street suffering and writhing in pain.
Call the nearest shelter or animal rescue centre in your community or ward. Ensure that you follow up after reporting the case, to make sure the animal has been attended to by the NGO, shelter or individual animal welfare volunteer. Don't look away and shake your head in pity. Don't stone or chase an injured animal, already traumatised from the pain, abuse he/she has suffered.
H.O.M.E. is one such centre for distressed and injured/abandoned animals. We are located in Porvorim, just off Chogm Road. We are an upcoming centre for animal welfare and are always in need of volunteers. If you haven't got the time, you can always contribute in cash or kind. We are not funded by the government or by any major funding body in India or abroad. We are only able to carry out our work with animals, thanks to the generosity and thoughtfulness of individual animal lovers and to them, our gratitude knows no bounds. I conclude this article with words from Albert Einstein. "The world is a dangerous place to live, not because of the people who are evil, but because of the people who don't do anything about it."
H.O.M.E is holding a brunch and musical fundraiser event on Oct 25th, at the Flying Dolphin restaurant in Calangute. Tickets are on sale at popular venues in your area.  We look forward to seeing you there for a fun afternoon spent in the interest of helping Goa's animals.
Fundraising Event: Brunch By The Bay
Date: Sunday, Oct 25th
Venue: Flying Dolphin, Calangute
For More Details Call: 9833543217
If you see an animal in distress, you can call
WAG Welfare for animals in Goa
Atul Sarin +91 9823541603
H.O.M.E (Haven Of Miracles Enclave) An upcoming NGO
Ruth Walsh  +918975275785
International Animal Rescue Goa – Animal Tracks, Assagao
+ 91 (832) 226 8328
People For Animals – Goa, Mapusa
+ 91 (832) 226 3305
Goa Animal Welfare Trust, Margao
+ 91 (832) 704 607
Panjim Animal Welfare Society (PAWS), Panaji
+ 91 (832) 222 5850/094 2206 2688
World Wildlife Fund, Panaji
(0832) 226020 / 2241247