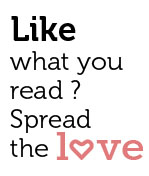 Share
Toxic Noodles Trigger A Wakeup Call
Will A Packet Of Maggi Ever Look The Same Again?
"Attempting suicide!" wrote Dominic de Souza in a recent post on Facebook. In another day and age one would have been shocked at this statement.
But then the satire became clear—the post featured a picture of him eating freshly cooked Nestle's Maggi Two-Minute noodles, recently in the news for being banned in many states of India.
All it took was a couple of weeks for the popular brand to fall from grace. But more worrying than the Rs 3.2 billion that Maggi claims it will lose as a result of the fallout is the perplexing thought: What have we been eating all along?
While the young and carefree continue to 'attempt suicide' by eating their remaining stock of Maggi noodles, ban or no ban, for the rest of us the last remaining packet of Maggi in the kitchen cabinet may never look the same again.
Maggi has had to face the music after food inspectors in Uttar Pradesh found the presence of lead detected in the product in excess of the maximum permissible levels of 2.5 ppm (parts per million).
They also found monosodium glutamate (MSG) in noodles whose packages were labelled 'No added MSG'.
As if by a knee jerk reaction, state after state in India decided to impose a ban on the popular noodles until Goa too joined the bandwagon as a 'precautionary measure'.
As per the data released by the FSSAI, the percentage of food samples found adulterated is on the rise. In 2011-12, 64,593 samples were tested out of which 8,247 samples (12.8%) were found to be adulterated. This percentage went up to 14.8% in 2012-13 and to 18.8% in 2013-14. Out of the 72,200 samples tested in 2013-14, 13,571 samples were found adulterated. Surprisingly, the number of prosecutions launched has not necessarily corresponded to the actual incidence of adulteration. While prosecutions were launched in 83% of the adulterated cases in 2011-12, this percentage went down to 56.3 in 2012-13 and went up to 75.4% in 2013-14.
Not just the FSSAI, the Centre for Science and Environment too had warned that 'junk food' was killing us slowly.
CSE's Pollution Monitoring Lab has tested a wide range of food products—from bottled water and soft drinks to honey and chicken—and exposed their contamination by pesticides, antibiotics and heavy metals.
A CSE lab research into various kinds of junk food—done in 2012—had found that Maggi instant noodles came with a high salt content. A packet of noodle had around 3 grams of salt—while the recommended salt intake per person per day is 6 gram.
"This means that if you eat a packet of these noodles, you will have to watch your salt intake very carefully through the rest of the day. Consumption of such ultra processed foods high in salt is associated with the increased risk of obesity and diabetes," Amit Khurana, programme manager of CSE's food safety team said.
The lab study had also found that addition of vitamins, as claimed by Maggi, did not make it a healthy food as it had negligible fibres; 70 per cent of it was plain old carbohydrate.
With labelling on packaged food often hiding more than it reveals and with regulators admittedly overwhelmed by the sheer amount of work that they have to do, being an alert consumer can go a long way towards food safety.
"More than what we can do by way of enforcement, the consumer can do by refusing to buy food stuff that is improperly labelled or simply not labelled at all," says Salim Veljee, Director of Food and Drugs Administration (FDA) in Goa.
His department conducts regular checks of food stuff being sold in the state, hotel and canteen kitchens, and packaged food; besides drugs manufactured and sold in the State.
"We have drawn four additional samples of noodles and one wafer crisp chocolate product which includes Indo Nissin, Top Ramen, Super Noodle and Wai Wai brand, taking the overall tally to 37 samples collected so far in our drive," the FDA Director said in a statement. "The results of the tests will take some time to be processed."
Over the last week, the FDA has been in overdrive, collecting packaged noodles in the wake of the Maggi saga. Besides Nestle's Maggi brand, which has been banned through an executive order on grounds of precautions, Knorr noodles has also been withdrawn from the market after it was found that it did not have the mandatory permissions from the Food Safety and Standards Authority of India.
Even labelling when done according to the norms can be deceiving. And what does that "artificial strawberry flavour" contain? Here's the list for you: amyl acetate, amyl butyrate, amyl valerate, anethol, anisylformate, benzyl acetate, benzyl isobutyrate, butyric acid, cinnamylisobutyrate, cinnamylvalerate, cognac essential oil, diacetyl, dipropyl ketone, ethyl butyrate, ethyl cinnamate, ethyl heptanoate, ethyl heptylate, ethyl lactate, ethyl methylphenylglycidate, ethyl nitrate, ethyl propionate, ethyl valerate,heliotropin,hydroxyphrenyl- 2-butanone (10% solution in alcohol), ionone, isobutyl anthranilate, isobutyl butyrate, lemon essential oil,maltol, 4-methylacetophenone, methyl anthranilate, methyl benzoate, methyl cinnamate, methyl heptinecarbonate, methyl naphthyl ketone, methyl salicylate, mint essential oil, neroli essential oil, nerolin,nerylisobutyrate,orrisbutter, phenethylalcohol, rose, rum ether, undecalactone, vanillin and solvent!
Experts agree that fresh food should always be preferred over packaged and processed foods or it might end up as a real suicide, albeit a slow and painful one.
Common Food Adulterants
Sand, grit and filth: May be found in foodgrains, spices and pulses. Can damage the teeth and have an adverse effect on the soft lining of the digestive tract.
Talc stone and chalk powder: usually found in wheat flour and spices. Talc is hydrated magnesium silicate which the human system cannot digest. It impairs the smooth running of the digestive system and can cause stomach cancer.
Excessive lime: found in dry ginger, makes the gastric lining rough and dry.
Excessive salt: present in ready-to-use spice and curry powder because it is cheaper and increases the weight and profit margins.
Rancid/old oil: sometimes mixed with good oil to mask the unpleasant odour before being sold. Foods cooked in oil lose their vitamin content.
Toxic colourings: Play an important part in food acceptability. The common non-permitted colours used are mineral pigments like lead chromate and earth colour dyes like metanil yellow. Ingesting these colours can cause abnormalities of bones, eyes, skin, lungs, ovaries, testicles, mental retardation and anaemia.