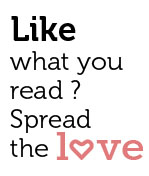 Share
IMPERIAL BLUE SUPERHIT NIGHTS KICKS-OFF 8 CITY TOUR IN GOA
In its first-ever edition, Imperial Blue Superhit Nights, a gala evening of music and entertainment, was off to a spectacular start in Goa. The packed audience was regaled with performances by popular Bollywood singer NEETI MOHAN, actor and dancer CLAUDIA CIESLA and television reality star VIP, also a well- known comedian. There was a terrific energy surging through the crowds as they thronged the venue to watch the performance. The excitement was palpable throughout the night and IMPERIAL BLUE SUPERHIT NIGHTS will undoubtedly continue to keep up the tempo to entertain audiences across the country.
With the tagline _'MEN WILL BE MEN__'_, Imperial Blue Superhit Nights brings to life the intrinsic desire of young progressive men who aspire to be confident, stylish and want to focus on the brighter side of life. It is dedicated to exuberant men who want to embrace life with a smile. These evenings will continue to feature power-packed performances by acclaimed talents across the genres of comedy, music and dance.
According to RAJA BANERJI, ASSISTANT VICE PRESIDENT, MARKETING, PERNOD RICARD INDIA, _"Seagram's Imperial Blue Superhit Nights is a unique endeavor to give its audience an experience of the brighter side of men's lives. We are delighted that it was such a great success in Goa
and are confident that men in other cities will also enjoy it as much. The event offered unparalleled entertainment with performances in comedy, dance and music from some of the top talent in the industry. It was so much more than just a regular musical night and that is what makes it so special."_
Imperial Blue Superhit Nights which kicked off yesterday in Panjim will continue onward through eight more cities across India.
Blenders Pride Magical Nights – Fashion Selfie all set to dazzle the crowds in Goa
Glamour takes centre stage in Goa with Blenders Pride Magical Night – Fashion Selfie, as the spectacular fashion event arrives in style. The evening celebrated the Indian fashion industry with glitz and grandeur as models struttied down the ramp donning the latest collections of ace designers Wendell Rodricks & Malini Ramani. The show kick started the 'Selfie Contest' – the winner from this contest will get a chance to choose & experience any one Fashion Capital of Europe – London, Paris, Rome or Milan.
Speaking on the event, Raja Banerji, Assistant Vice President at Pernod Ricard India said, "Today as 'Selfie' has become one of the latest trends of self expression, it complements our efforts to rejoice individual's style to the fullest.  This platform resonates with our initiative to help showcase one's own style. We are delighted to partner with two of the leading luminaries in the Indian fashion circuit for this show. Goa has style written all over it and is the perfect match for Blenders Pride Magical Nights – Fashion Selfie."
Onlookers were in a state of trance as models donning the 'Yoga Calm' collection by Wendell Rodricks sashayed the ramp. Inspired by the calm, inner peace and healthy benefits of Yoga, this collection speaks for itself and the powerful impact Indian Yoga has on the world's consciousness of body and spirit.
Malini Ramani is showcased her 'Tirbe' collection in Goa for the second season. The collection highlighted the designer's love for creating sensual feminine clothing with a tribal undertone, in her own unique style. Malini unveiled her true 'party collection ' just in time for the Goa 'party season'!
Wendell Rodricks and Malini Ramani
Cheers Group Launches Super Premium Whisky
The arrival of Kingmon Excellence Super Premium Whisky will act as a wake-up call for the Scotch whisky imbibers. No wonder it is world-class, ensures every sip is so divine, that it turns connoisseurs into worshippers! It is probably India's only "non-Scotch blended" super premium whisky developed, is the emergence of exceptional quality product from the Dr. Mohan Krishna promoted Cheers Group.
The young and the happening are moving to a new love, laced with heavy, thick oak and barley-sugar notes shrouded in soft smoke, with a gentle hint of cool mountain air. The taste of the super premium whiskies are no more a drink only of the old and the rich.
Whisky currently accounts for 55% of all IMFL (Indian made foreign liquor) sales in the country. While mid and premium segment whisky contributes 70% of the market share and the premium whisky market is growing at 25% to 30 %, a new luxury segment is evolving within Indian brands in the form of super premium whiskies.
Increasingly, bars at homes in India are seeing fancy, luxe brands added to the cabinet. Even liquor stores no longer stack just rows and rows of the mid-segment category, which are value whisky brands. Premium brands are prominently displayed and luxury labels, considered a rung above, are also found in all select liquor vends.
The Kingmon Excellence Super Premium Whisky, India's finest and most premium blended whisky, is an amalgamation of richness, style and fine taste. Distinguished by its pure Indian premium malt blend and inspired by contemporary design and packaging the Kingmon has been launched in Goa and tasted success. It will be soon launched in key markets of AP, Telangana, Chandigarh, Madhya Pradesh and Delhi.  Apart from India launch, the brand would be launched in key international markets in the ensuing year.
Activities at Grand Hyatt Goa
Grand Hyatt Goa, a popular destination resort and spa, situated on the Bambolim Bay is known for its serene waterfront, impeccable hospitality, tranquil spa and a large number of recreational activities. It is home to all kinds of guests, be it individual travellers, corporate, honeymooners or families. With an array of activities ranging from health, lifestyle, water sports, and children's activities available at the recreational centre, there is something for everyone here.
Grand Hyatt Goa promises an all round memorable experience to all its guests. With a dedicated Resort Centre team based at the hotel, the resort offers its guest a one-stop-shop to help them plan and arrange various activities and excursions during their stay in Goa. Some of the activities include cooking with the hotels master chefs, fishing with the local fisherman, a tour around the Bambolim natural springs that are surrounded by lush greenery and natural fruits, Formula 1 speed boat experience, breakfast with dolphins – lunch with crocodiles – celebration dinners by the bay, visit to the Anjuna market by boat ride, lunch/dinner or overnight on the backwaters in a house boat, scuba diving certification, water skiing, jet skiing, parasailing, aqua jet pack, picnic lunch on a deserted island, different kinds of yoga like aqua yoga, yoga on the lawns and more.
Moreover there are a range of team building exercises that can be customised for families or a business getaway, be it from a well travelled individual to a large conference group, including the new sensation of MasterChef themed challenges, Beach Olympics, aqua zorbing and many more. These activities bring great fun, while simultaneously encouraging you to enhance teamwork, coordination and effective communication skills. Grand Hyatt Goa is the only 5-star spa resort in India that is home to an Aquasail Sailing Centre. Enjoy the best in sailing with highly qualified and certified instructors on the hotel's premises with a top-of-the-line fleet allowing individuals and groups to achieve the best in sailing. Choose from a wide range of relaxing treatments available at Shamana Spa, the award-winning spa at the hotel. The spa offers South-East Asian and Ayurvedic treatments and a dietician and a doctor is available in-house. While parents are pampered at the spa, children can enjoy various activities available at Camp Hyatt, a recreational centre designed especially for children.
Beauty with Bottega di LungaVita
The natural cosmetics brand from Italy held a showcase at the Grand Mercure Goa Shrem Resort in Candolim
hen it comes to spa and beauty products, there's a wide range available everywhere. The key to indulgent packages lies not only in the trained hands of the masseur/se, but also in the products used during the treatment.
While a majority of the masses go for products that hand consumers visible results, it's clear that choosing brands which care equally about your health is turning into a positive trend. Now more than ever, with the choices available in the market, it is important to select non-synthetic products that avoid subjecting your body to the effects of harmful chemicals which have been linked to cancer, infertility and even birth defects.
With the introduction of Bottega di LungaVita to Goa, there's another line of natural cosmetic products that look carefully at enhancing beauty while at the same time ensuring you are protected health-wise. Born in San Pellegrino, Italy in the beginning of the 20th century, it offers a range of cosmetic, herbal and pharmaceutical products aimed at skin care, anti-ageing, aromatherapy, bath and shower, etc for women, men and babies. It has earned the respect of the European market, holding 20 per cent of the market share, and has grown to 70 points of sale only a year after launching in India in 2013.
Maymi Zote, Arjun Khurana and Tisha
The brand, owned by Officina FarmaceuticaItaliana (OFI), recently showcased their entire product line at the beautiful Grand Mercure Goa Shrem Resort in Candolim. The hotel threw its lawns open for a wine and canapé event that saw the gorgeous people of Goa's spa fraternity flock to quench their curiosity about the new brand.
A veritable spread of Bottega di LungaVita's entire range was arranged on tables on the lawns where experts discussed details of products and answered queries. Managing Director of OFI Arjun Khurana and Executive Director Tisha Khurana mingled with the crowd and interacted with the big names of spas in Goa. Dance India Dance Super Mom runner up Cecille Rodrigues looked ever resplendent as she checked out the products in the range and caught up with friends.
The Bottega di LungaVita range includes a particularly interesting line for its Indian clientele – Sol Leon. Since the brand's launch in India, this line has taken the country by storm, finding favour with men and women alike. It was prominently displayed at the showcase and received much attention from guests.
The Sol Leon line is an array of skincare products including sun protecting sprays, creams and moisturisers that effectively allay sun tans. It offers intensities from SPF +20 to SPF +50, and not only protects the skin from burning, but also aids anti-wrinkle and anti-ageing.
Mayme Zote, owner of *Mayme Zote Beauty CareCo, has earlier successfully launched Bottega di LungaVita in Mizoram and north India, and is looking forward to its unveiling at the Khuranas' concept store at La Plage in Ashvem this weekend. 